8 Crazy Celebrity Marijuana Arrests
Apr 22, 2015 &nbsp • &nbsp Kevin Christian L. Santos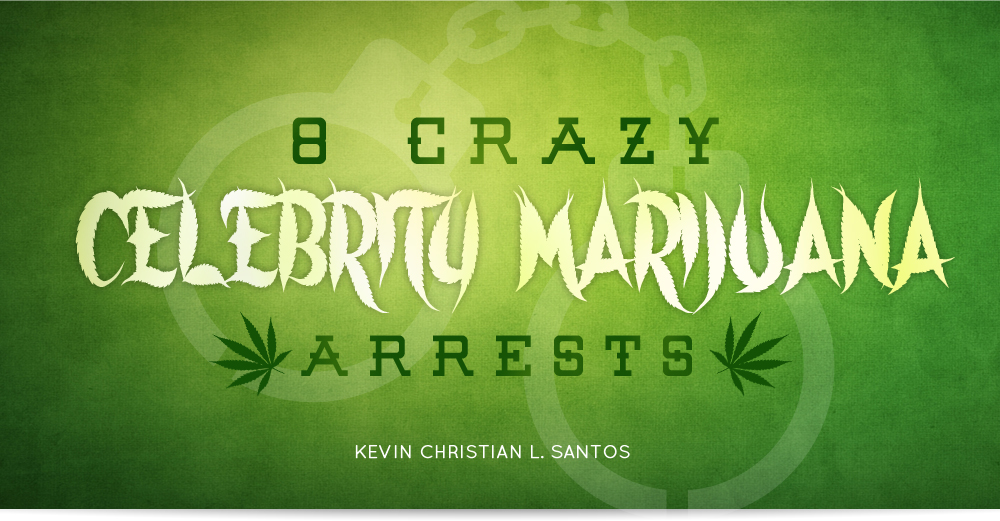 April 20 has come and gone, and now we're currently in National Random Drug Testing Week. With all the research going around debunking marijuana myths and how it's safer than alcohol, you'd think that most parts of the world would have loosened their laws around the herb.
While some countries have made marijuana available and regulated, users are still under scrutiny under law and of others' strict moral code. Celebrities are no different.
As such, here's a list of stars who got caught by the long arm of the law with the sweet leaf, and how it made for interesting conversation.
8. Louis Armstrong
Influential jazz musician Louis Armstrong was arrested in 1930 along with drummer Vic Berton outside the Cotton Club in California. They spent the night in prison laughing because they were really high during the arrest. A judge gave them a fine of $1,000 and a six-month jail sentence, which was later suspended (source). Gives his song "When You're Smiling" a whole new meaning, right
7. George Harrison
Beatle George Harrison was arrested in 1969 for marijuana possession, forcing him to miss the wedding of fellow Beatle Paul and Linda McCartney. The arresting officer was Sgt. Norman Pilcher, who also happened to arrest John Lennon a year earlier. No news if his guitar gently wept during the arrest.
In other news, Sgt. Pilcher must really hate The Beatles and must be really fun at parties. These guys on the other hand might be way fun-er at parties:
6. Bill Murray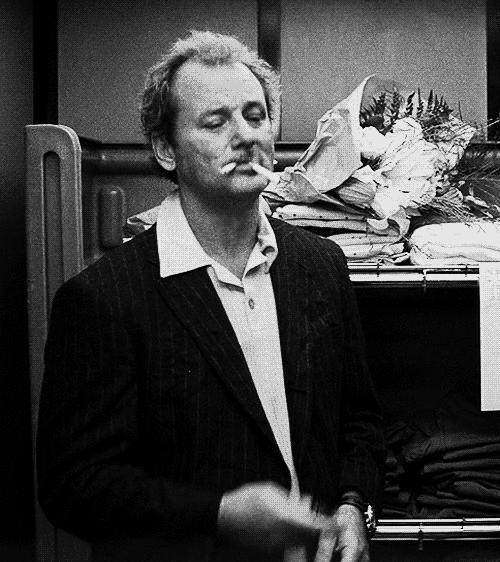 In his more than three-decade career in show business, Bill Murray has assumed many roles: Ghostbuster, gopher exterminator, oceanographer, an American movie star in Tokyo, and so much more. He was also a real-life drugtrafficker.
The year was 1970. Bill Murray was waiting in line to board a plane to Denver in the O'Hare International Airport in Chicago. He jokingly told another passenger that he had bombs in his luggage which in turn was overheard by a ticket agent, who didn't think the joke was funny (SURPRISE). The agent summoned federal agents to search Murray's luggage. They didn't find any explosives, but they did find bricks of marijuana totaling to 10 pounds and with a street value of $20,000.
The legendary comedic actor recently said he's okay with the legalization of marijuana. Why? Because Bill Murray rules.
5. David Bowie and Iggy Pop
Rockers David Bowie and Iggy Pop and 2 others were arrested in 1976 at the Americana Rochester Hotel for marijuana possession. Half a pound to be exact. Bowie paid everyone's bail of $2,000 per person.
In his autobiography David Bowie – The Man Who Changed the World, Bowie still denied the charges, saying "Rest assured, the stuff was not mine. I can't say much more, but it did belong to others in the room that we were busted in. Bloody potheads. What a dreadful irony, me popped for grass. The stuff sickens me. I haven't touched it in a decade."
The funny thing is that there's an actual photo of the arrest on sale on eBay. Own an embarrassing moment of Bowie's life for only $4,500!
4. Amanda Bynes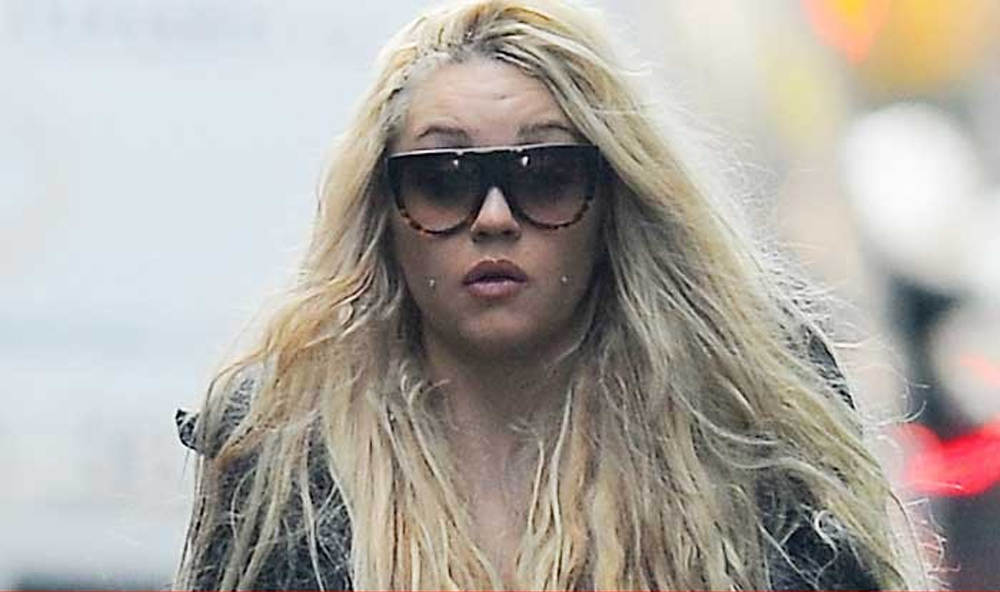 Amanda Bynes' meltdown was well-documented by the media thanks to a physical transformation and crazy tweets. To make matters worse for the former child star, Bynes was arrested in 2013 in her apartment for marijuana possession after a building official called the cops after spotting her in the building lobby smoking a joint and behaving erratically.
When the cops arrived to arrest her, she threw her bong out the window and was yelling "DON'T YOU KNOW WHO I AM?"
Meanwhile, stoners everywhere mourned the loss of the bong.
3. Willie Nelson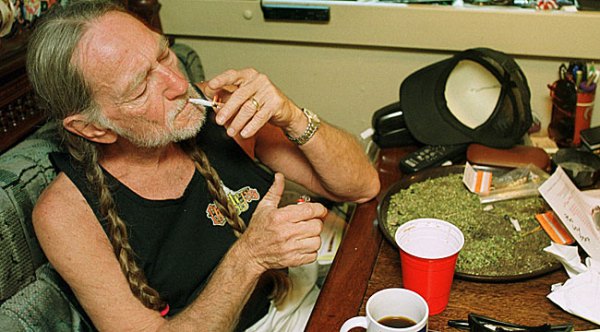 World-famous country singer and current co-chair of the National Organization for the Reform of Marijuana Laws (NORML) Willie Nelson had a few run-ins with the law for his love for marijuana. His most notorious arrest was in 2006, when Nelson and his band were issued citations after an inspection on their tour bus yielded 1.5 pounds of marijuana and 3 ounces of hallucinogenic mushrooms.
Nelson now plans to sell pot called Willie's Reserve and will be available wherever it's legal to get stoned. He's the granddad you wished you had. Maybe we'll get to smoke Willie's ashes when he passes away?
2. Snoop Dogg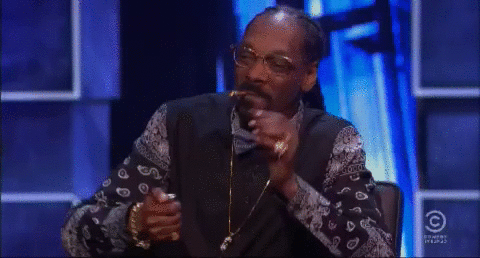 Snoop D-O-double-G! Similar to Willie Nelson, the rapper (real name Calvin Broadus Jr.) had numerous run-ins with the law for his soft spot for weed. In 2006, he was arrested for possession of marijuana and a firearm. A month later, he was caught for possession after performing on The Tonight Show. In 2012, he was arrested after his stash was found in his tour bus at the same checkpoint where Willie Nelson was also apprehended. Also in 2012, Norway banned him for two years after he was caught with eight grams of marijuana at an airport the previous month.
With that stat sheet, Snoop should hang out with Willie Nelson. Wait they totally do.
1. Matthew McConaughey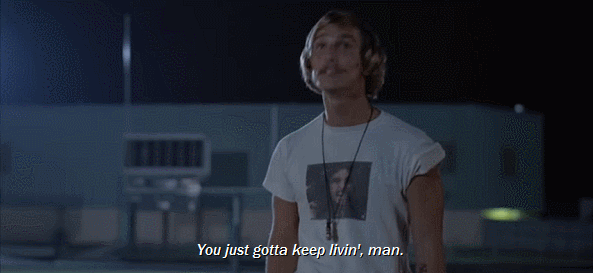 In October 1999 in Austin, Texas, Matthew McConaughey's neighbor complained about loud music coming from the actor's home. When police arrived to investigate, they found McCounaghey dancing around completely naked and playing the bongo drums.
The drug charges were eventually dropped, but he did plead guilty for violating the noise ordinance. Alright, alright, alright.
How about you guys? Do you have any crazy weed stories? Share them in the comments section!