On April 3, 2022, the Commission on Elections (Comelec) held its 2nd round of Presidential Debates for the upcoming elections in May. The debate saw 9 out of 10 presidential candidates, with only former senator Ferdinand 'Bongbong' Marcos Jr. absent from the roster. Aside from the candidates themselves, one of the people who captured the attention of netizens is the moderator: Ces Oreña-Drilon.
Ces Drilon, the moderator of Comelec's 2nd Presidential Debates
Ces Drilon is a broadcast journalist who has spent decades with the news and public affairs programs of ABS-CBN. After the network had its franchise rejected and subsequently shut down, Drilon took a break. In 2021, she joined the Radio Mindanao Network-DZXL to host the public service program Basta Promdi, Lodi.
"Dedma pa rin siya"
Second Comelec presidential debate begins with only presidential candidate Ferdinand "Bongbong" Marcos, Jr. absent. Moderator Ces Drilon says "dedma pa rin sa imbitasyon ng Comelec." pic.twitter.com/oKH6QjvIfQ

— Mike Navallo (@mikenavallo) April 3, 2022

To start the debate, Drilon introduced each candidate to the audience. When she came to the empty podium of Marcos Jr., she said: "Susunod dapat ay si former senator Ferdinand 'Bongbong' Marcos Jr., pero hanggang ngayon, dedma pa rin siya sa imbitasyon ng Comelec."
"Dedma" is a colloquial Filipino word that essentially means the act of ignoring or feigning awareness, according to tagalog.com. The word is a shortened version of "dead malice", and its meaning has since transformed over the years.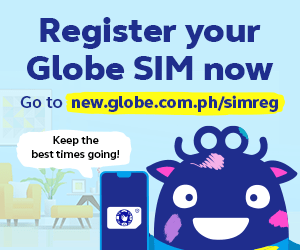 Some praised her
today we have a new queen and her name is Madam Ces Drilon! #PiliPinasDebates2022

— fredz 🌸 (@99eydo) April 3, 2022
All bow down to Queen Ces Drilon.
love love love ma'am ces drilon's energy!!!! she knows her work!!! #TaraNaKayLeni#PiliPinasDebates2022 pic.twitter.com/q9KJgu5Ir3

— ally (@reginevlsqz) April 3, 2022
Must! Channel! Her energy!
Ces Drilon really did a good job as a moderator. Congratulations!

— Pia@TheLost&Found⭐️ (@Pia_DLostnFound) April 3, 2022
Moderating is a hard job, you know.
Others are hating on her
Other netizens, notably supporters of Marcos Jr., are throwing flak at the journalist, claiming she was "unprofessionaL" One netizen even wondered if she's aging gracefully.
Ces Drilon has aged. This, I can tell. But then, I am not sure if she has aged gracefully. 😅

— MR. HOLMES (@BakerStrLondon) April 4, 2022
But are some of these just trolls?
Wow copy paste?????? pic.twitter.com/1iPeSlNeI6

— JUAN 🌷 (@juanderxx_) April 4, 2022

Some netizens seem to have caught trolls simply using the copy-and-paste function to post sentiments against Drilon. Word for word. Character for character.
"Dedma to the haters"
Salamat sa lahat ng nanuod!!! Dedma lang sa haters. pic.twitter.com/p8gOHABjPH

— Ces Oreña-Drilon (@cesdrilon) April 3, 2022

Drilon only has one thing to say to those bashing her for the way she moderated the debate. It's "dedma to the haters", echoing her words from the debate introduction.
"Madame Moderator Ces Drilon"
On another side of the internet, some couldn't help but notice that one candidate kept on repeating one phrase every time he spoke. Yes, it's Manila Mayor Isko Moreno.
Me every time Isko says madame moderator Ces Drilon #PiliPinasDebates2022 pic.twitter.com/s76wnLWR1c

— Jason D (@jjjdopp) April 3, 2022
Viewers have been keeping count of how many times Moreno has called Drilon "Madame Moderator."
isko: "thank you madam moderator ces drilon"

ces drilon: pic.twitter.com/Oh8hslW54l

— yanna (@yeonshirai) April 3, 2022
Na-umay na daw si Madame Moderator Ces Drilon, according to this netizen.
Thank you Madam Moderator Ces Drilon. Very cool.#SwitchToIsko! #KayIskoPosible! 💙#PiliPinasDebates2022 pic.twitter.com/qRhsOsIsVY

— Ivan P 🇻🇦💙🇵🇭 (@IvanAtHome) April 3, 2022
Isko's supporters have made a meme out of it!
"Stress Drilon"
And finally, one slice of the internet honed in on one particular moment as the debate closed, specifically when the ending card was showing but you can still hear the microphones of the speakers. That's the exact moment when Drilon heaved a deep sigh, and it seems a lot of people can relate.
Ces drilon's exasperated audible sigh at the end is something i relate to very deeply pic.twitter.com/zs1NxTJRg6

— Lolong Yap (@lolongyap) April 3, 2022
Drilon's heavy and exasperated sigh at the end is something most netizens can relate to.
What part of the 2nd Presidential Debate got stuck on your mind? Is it also about journalist Ces Drilon? Share them with us.