Nothing puts a damper on a planned summer outing than a barkada saying "'Di ako puwede, strict ang parents ko." Filipinos are all too familiar with this reason, but it doesn't take the sting out of knowing one friend probably won't be there for the fun. That's why Facebook user and Grade 11 student Sheena took it upon herself to convince her friend Lycka's parents to let her come to the summer outing. Her unique method? Create a smashing presentation Lycka's parents can't say no to. In the end, the parents fortunately agreed to let her go. Here's what Sheena did that worked for her and might work for your barkada too.
Step 1: Choose your template
You can opt to use the traditional Microsoft PowerPoint slides, but if you don't have much time on your hands, go for Canva. To wow your friend's parents, you need to go all out as Sheena did. In her case, she chose Canva's "Beige Brown Abstract Organic Class Syllabus Blank Presentation." Explore other templates on Canva and find one that matches your outing or hangout's theme.
No to Design Slander: Here's Why 'Gawa sa Canva' Shouldn't Be an Insult
No to Design Slander: Here's Why 'Gawa sa Canva' Shouldn't Be an Insult
Meryl Medel | Mar 10, 2022
Step 2: Introduce yourself
If your friend's parents don't know you yet (which they should, BTW), take the initiative. Talk a little bit about yourself and how you became friends with their kid. Treat this as a resume, people. Flaunt your achievements too so you get bonus points for being a good person. Sheena proved she was trustworthy with just one line: "Sa katunayan ay nasa with honors at high honors kami. Hehe." This tells Lycka's parents that she is in good company.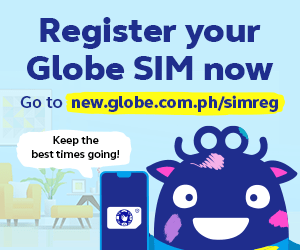 Step 3: What's in it for their kid?
Even if you're a good person, strict Filipino parents will always have warning signs blaring in their heads. That's why you have to strengthen your argument with potential benefits for their offspring.
In Lycka's case, her friends promise good food and a free cottage — that's a sound deal right there. If you're asking your friend's parents to let them spend overnight at your house, for example, you could say they'll get free board and lodging for a day plus breakfast, lunch, and dinner. That's less electric consumption on their parent's house, who would say no to that?
Things You'll Know When Growing up with a Strict Lola
Things You'll Know When Growing up with a Strict Lola
Therese Aseoche | Dec 08, 2016
Step 4: Promise to guard your friend with your life
This won't work if you're not willing to take a bullet for your friend, BTW. That's precious cargo you'll be taking with you. You have to make certain promises — and not just lip service too.
Sheena promised that Lycka would be protected, she herself would stand as her friend's guardian (with honors, remember?). Sheena also said assured Lycka's parents that there would be a lifeguard at the resort and that one of their friends is a professional swimmer. If you're asking your friend's parents to go clubbing, you can say there's a bouncer at the front door and a cleaner in case they vomit from too much tequila.
Step 5: Fortify your arguments
This is the step where you bombard your friend's parents with too much information, they get confused and agree with you. But make sure the info will support your cause! Sheena reiterated the affordable entrance fee, Lycka only needs to bring soft drinks, the resort is nearby, the pool is shallow, etc.
You could also promise a door-to-door hatid service for your friend and a selfie every hour to prove you're alive.
Step 6: Show photos of the location
To see is to believe. This is an important step. Show the parents what their kid will be missing out on if they can't come. Aside from the camaraderie at a barkada summer outing, there are also two fun slides, a huge pool (that's not too deep), and probably the delicious inihaw and pork chop that's always served after swimming. Showing photos is crucial so parents will know what to picture while they're worried at home.
Step 7: Beg and flatter
When all else fails and you feel like the presentation is hopeless, it's time to bring out the deadly combo: begging and flattery. Butter up your friend's strict parents' and they just might let them go. Need tips to include in the presentation? Copy Sheena's methods:
Step 8: Hope against all hope
All that's left to do is present your hard work and hope your friend's strict parents say yes after all that effort. However, we're telling you now, even though Lycka's parents agreed to let her go in the end, this method is not foolproof. Some Filipino parents are truly tough nuts to crack. But that's just because they love their children to bits and want to keep them safe all the time.
If you're doing a presentation to "jailbreak" your friend even just for a day of fun, we have one last thing to say: May the odds be ever in your favor.
Check out Sheena's post for the exact presentation:
Check us out on Facebook, Instagram, Twitter, TikTok and YouTube, to be the first to know about the latest news and coolest trends!