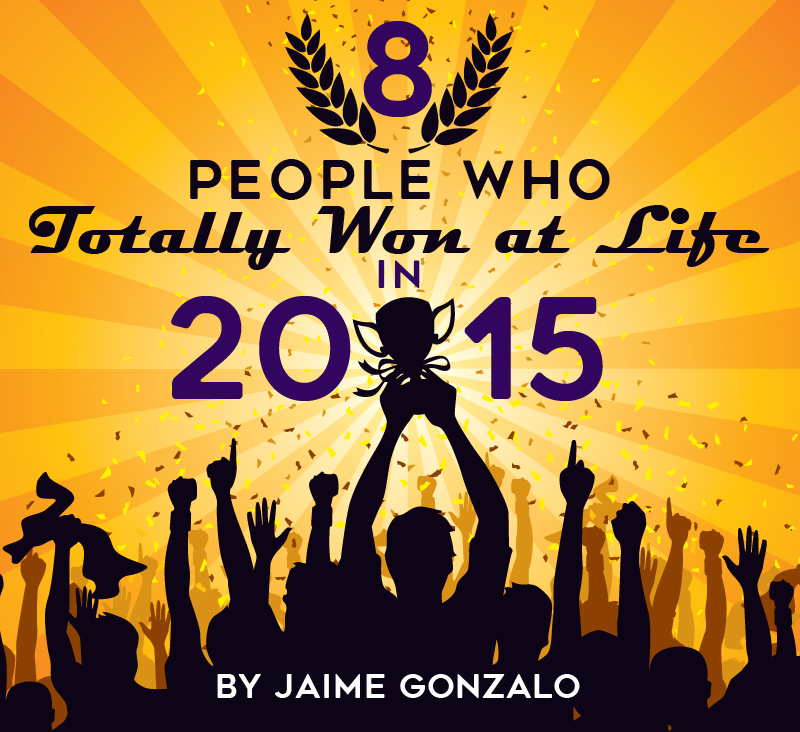 2015 was a very eventful year. Throughout the year, technology evolved, incredible new laws were passed, the world economy finally started to stabilize, and people saw the rise of new champions in sports. Although there were a lot of good things that happened, there were also terrible things like terrorism in Eastern Europe and the war in the Middle East.
Taking all adversity into account, we take a look at 8 people that totally overcame it and still won at life last year.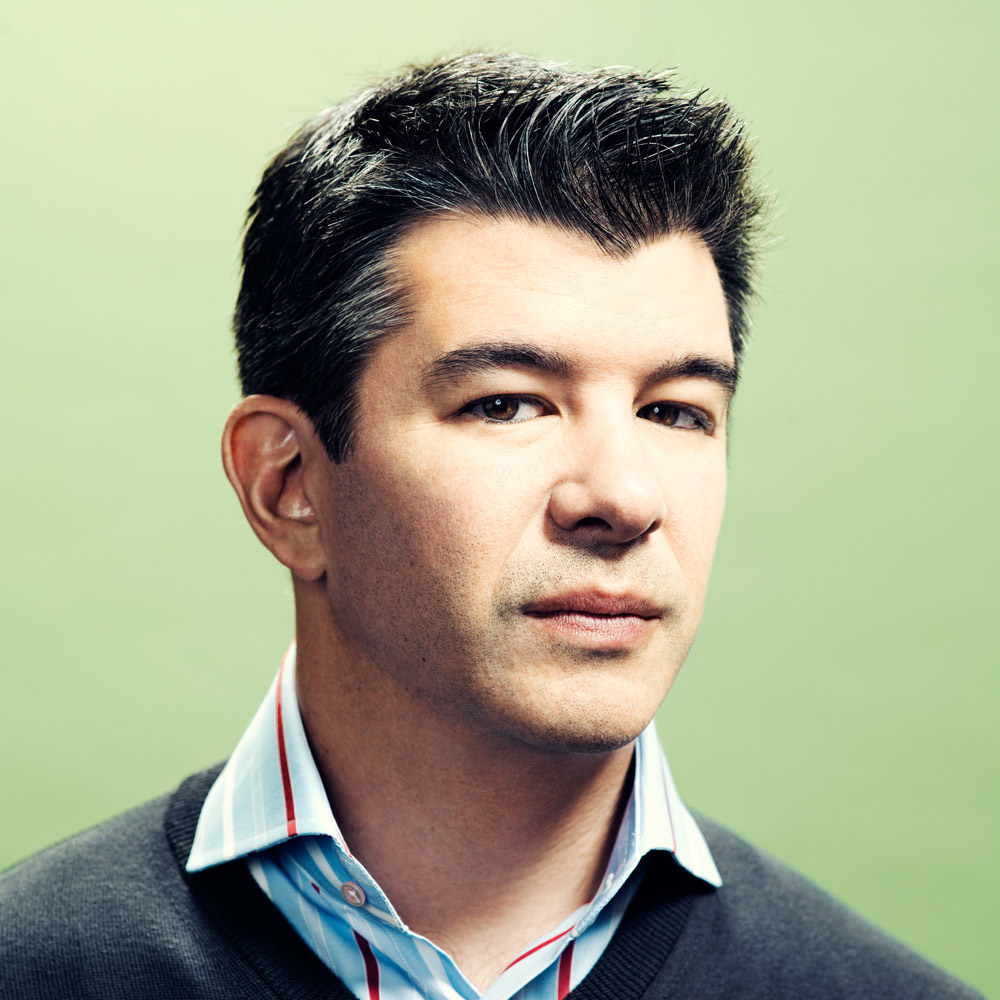 Travis Kalanick is the founder of Uber, a ridesharing app that allows smartphone users to book a ride with drivers who use their own car. Since 2009, Uber has expanded exponentially to the point of beating its competitors–taxi cab companies. It is now available in 60 countries and its growth shows no signs of slowing.
Travis Kalanick was a drop out from the University of Los Angeles but now boasts a seven million dollar net worth, all of which was self-made mostly through Uber.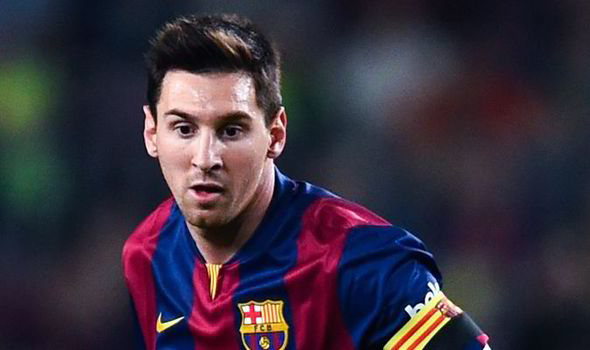 Lionel Messi enjoyed another great spell of football that saw him help FC Barcelona win five trophies in the span of a single year. Five trophies in 2015 at the most competitive level of professional football is not an easy feat. He is set to win another Balon D'or this year, which is the most prestigious award a football player can hope to win. He seems to be getting better each year and at 28 years old, people can expect to see a lot more of the little magician.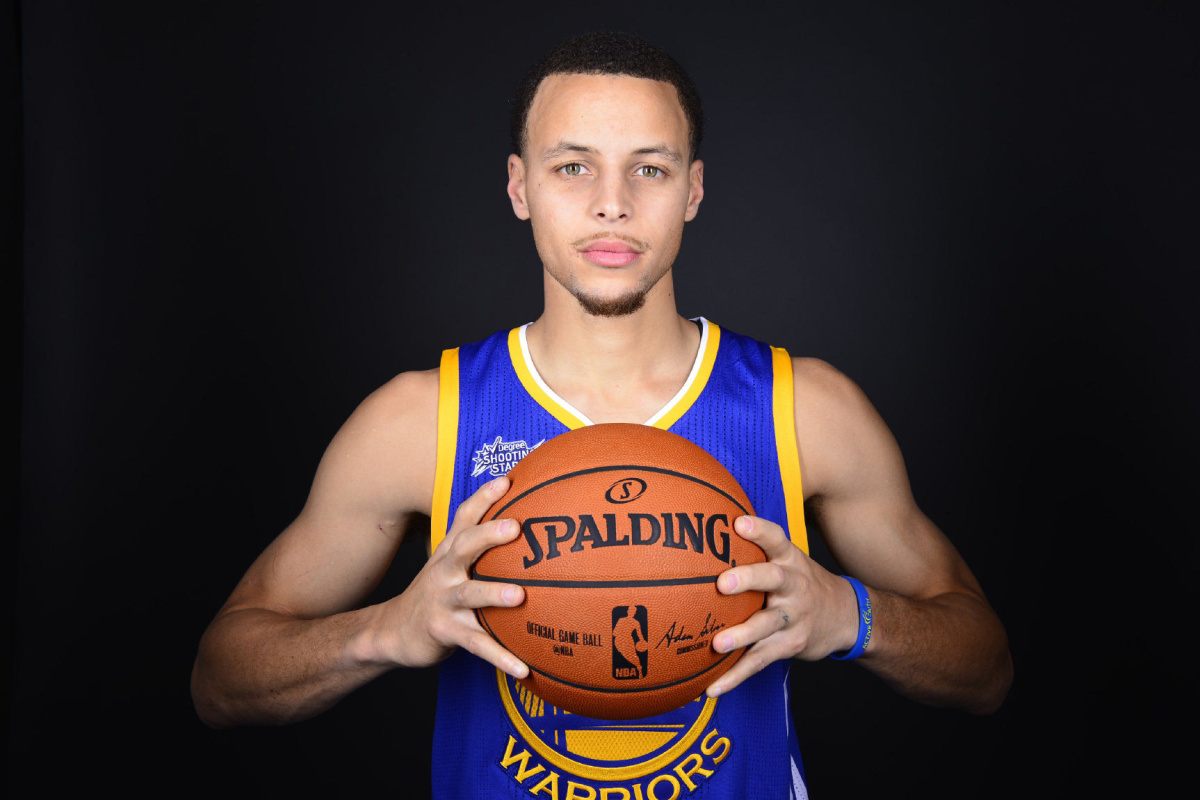 Four years ago, nobody had even heard of Steph Curry. Steph has made leaps and bounds to get to where he's at today, which is undoubtedly the best shooter alive in world–maybe even the best player.
Steph had a stellar year in 2015, which saw him win the NBA championship with the Golden State Warriors as well as bagging the MVP award. Steph makes the list because of his pure drive and desire to become better. Today, it's safe to say that almost everybody, even non-NBA fans, know who Steph Curry is.

The LGBT community won big this year because of the legalization of same sex marriage in many parts around the world. It is a big win for love equality because it starts a trend which other countries will inevitably follow. Many people around the world are now going to countries like the United States to get married to their significant other. People have also become more accepting of the LGBT community, treating them as equals and pouring out support for their victory over the system. Finally, love wins.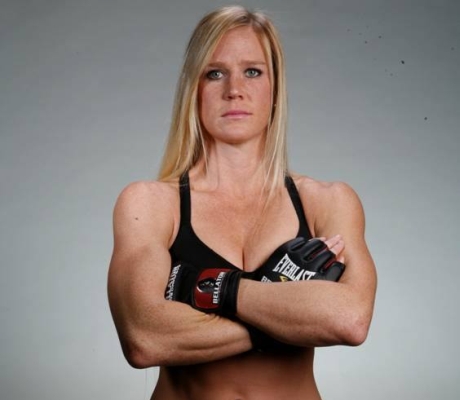 Holly Holm was a 19-time world boxing champion before she ever step foot inside the octagon. Already considered one of the best ever females to grace the sport of boxing, she decided to take the next step and evolve into a mixed martial artist. Since entering the UFC she has been a force to be reckoned with, dismantling every single opponent she has come across. Not a lot of people thought that she was going to be able to beat Ronda Rousey–coming into the fight she was a big underdog, facing the woman that people had considered the most dominant athlete in the world. It's safe to say that Holly shocked the world when she put Ronda through a striking clinic that made her look like an amateur. Holly makes the list because she rose over the odds and is the first ever athlete to win championships in both the sport of boxing and mixed martial arts.
Pope Francis makes the list because he has been the most "human" pope of this generation. In 2015 alone he set out to make many sincere Apostolic Visits around the world. Pope Francis is loved around the world because he isn't rigid and he doesn't condemn or belittle other people or religions. He is humble and compassionate towards his fellow men. In 2015, he made a visit to the Philippines to comfort the victims of the disastrous typhoon Yolanda, the effects of which are still felt in the nation today.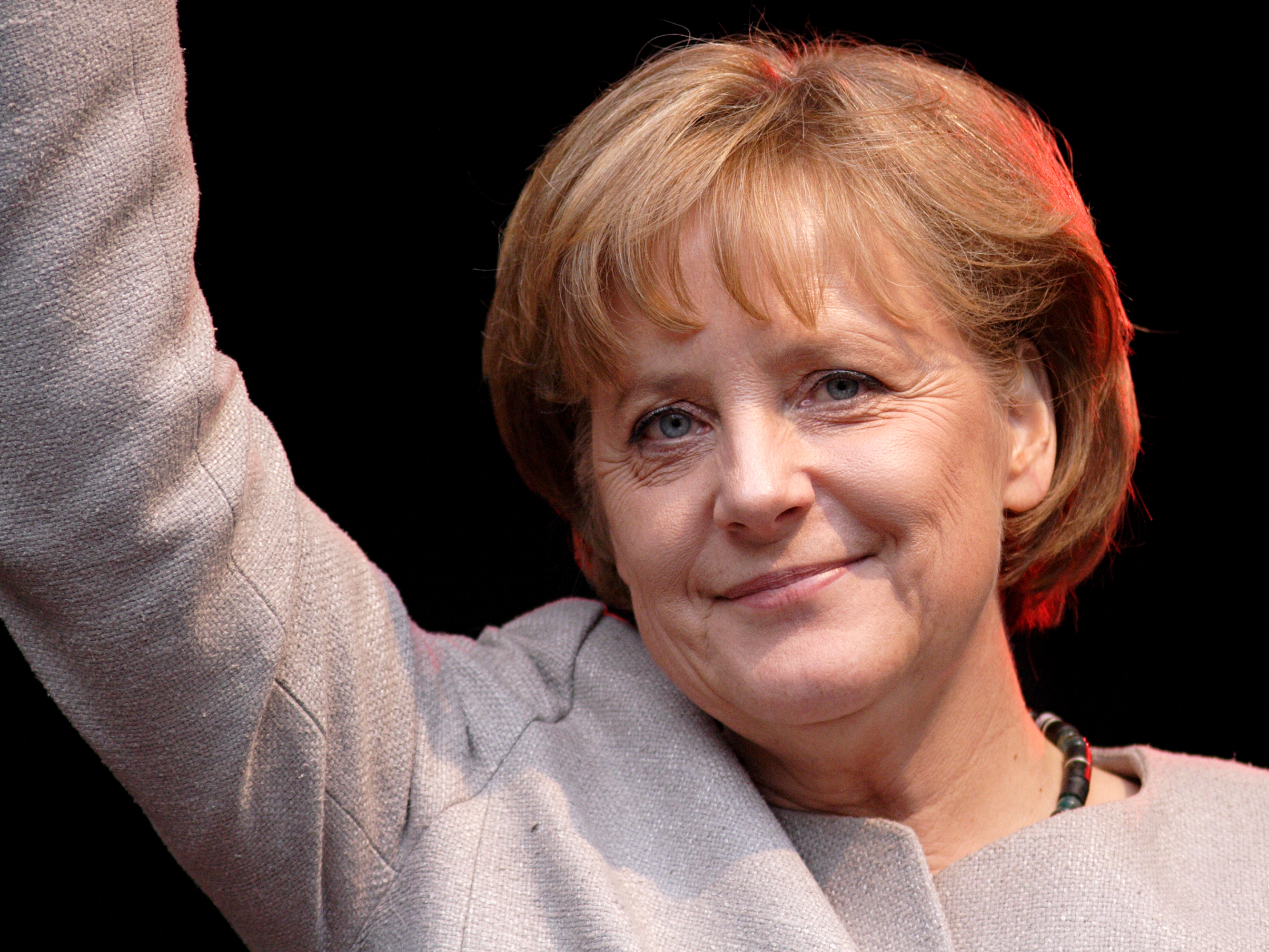 Angel Merkel is the current Chancellor of Germany and leader of the Christian Democratic Union. She is the first woman to hold either office. She is currently the most powerful woman in the world, and it didn't come cheap. She lived in East Germany until 1989 when the Berlin Wall was demolished. In the wake of the revolution, she entered politics.
She wasn't taken seriously at first by her peers since she was a woman. In 2015, she is now very well respected. The world has a lot to thank Angela Merkel for. She helped Greece and the whole of Europe by being stern in the time of financial crisis. She also opened Germany's doors to refugees and migrants fleeing from warzones in Syria and the like. This caused a lot of countries to follow in Germany's suit. Her efforts and accomplishments won her Time's Person of The Year 2015.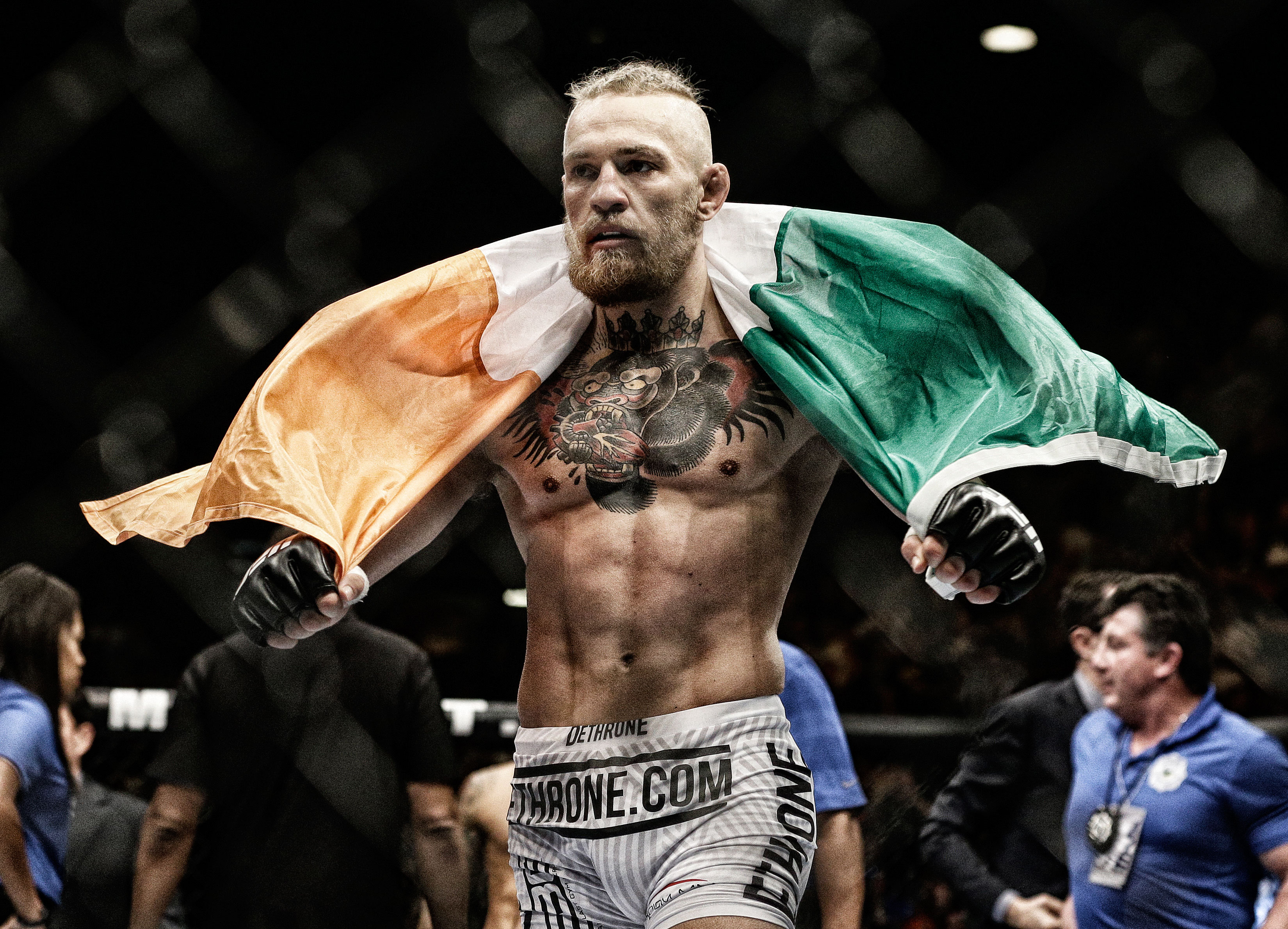 Conor McGregor was crowned the UFC featherweight champion after knocking out Jose Aldo in the most anticipated fight of the organization's history in only 13 seconds. McGregor has recently been on a tear of the division, finishing all but one of his fights inside the octagon. He has also correctly predicted the manner in which he would finish each and every one of his fights. There hasn't been a fighter quite like the brash Irishman in terms of personality and charisma.
He was ultimately good for the UFC and for the sport of mixed martial arts as he was great in promoting anything he was a part of. People can call him arrogant, but the fact is that he backs his talk. McGregor solidified his statement early in his UFC career that Ireland did in fact not come to take part but rather to take over.
Do you know any other people who totally owned 2015? Share your thoughts in the comments below!