Chile has voted to rewrite its constitution. Yes, you heard that right. Voted.
While we fear constitutional reform because we have no say in it whenever it gets bandied about in our neck of the woods, Chile is rejoicing because they are finally moving away from the Pinochet-era constitution they've had that has systemically held them back for the longest time.
This is a big deal, and here are 8 reasons why.
8. This was triggered by the strangest thing.

A fare hike.
That's all it took for people to say "enough," and in response to what was seen as an arbitrary and offensive fare hike, the people of Chile paralyzed the subway system by pretty much boycotting it, resulting in repercussions that the government simply could no longer ignore.
7. This was as peaceful as can be.
View this post on Instagram
There were demonstrations, but none of the bloodshed that have come to be associated with the act, especially in recent times – at least, not from the protesters. Even the current government praised the drive to change the constitution as "democracy in action," noting that it was done peacefully, cooperatively, with an eye toward the future.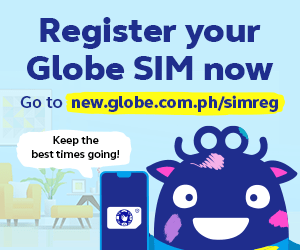 6. Students pretty much started it.
View this post on Instagram
Let's give credit where credit is due – the protests were spearheaded by high school students, among the most affected by an arbitrary fare hike that they couldn't afford to keep up with. While others still debate whether or not we should let kids participate in demonstrations, these kids pretty much kicked it off until they succeeded.
5. It's a middle finger to inequality.
View this post on Instagram
It's very telltale that the vast majority of the vast minority who voted against the change were the rich and the elite. In the end, the common man won out, and it's a huge statement against the inequality perpetuated by Chile's previous constitution. Imagine – their water was actually privatized! Wait a minute.
4. All this, in the middle of a pandemic!

As a true testament to people recognizing that some things are simply bigger than them, this successful revolution (it can be called that) happened in the middle of a pandemic. People were willing to risk their well-being for something they believed in. And it worked.
3. They pulled it off via referendum.
View this post on Instagram
A referendum is essentially a vote over a single political question to the voting populace. Instead of electing somebody, they vote over whether or not something should happen. In this case, with well over 78% of the vote in favor of this change, it's a clear sign that democracy, at its best, certainly does work.
2. This is the kind of news we need to hear in the middle of the worldwide political climate.

We know what direction most of the world is headed in politically. Chile, in doing what they did, is one of the few that actively said, "nuh-uh," and decided to head in a different direction. It's a courageous act made possible only because they believed in something and saw it through to the very end.
1. This is only the beginning.
View this post on Instagram
Changing the constitution is just the start of a long road towards a better Chile. The fact is, one amazing moment is not enough – it needs to be sustained by vigilance that those who are drafting the new constitution will not take it as an opportunity to empower themselves at the expense of others like the constitution before it did. Venezuela and South Africa, also countries that have experienced euphoric moments like Chile has in the past, are living proof that it takes a lot of work.
The revolution doesn't end when the streets are deserted. In fact, it's only just begun.
What do you think of the move to write a new constitution in Chile?