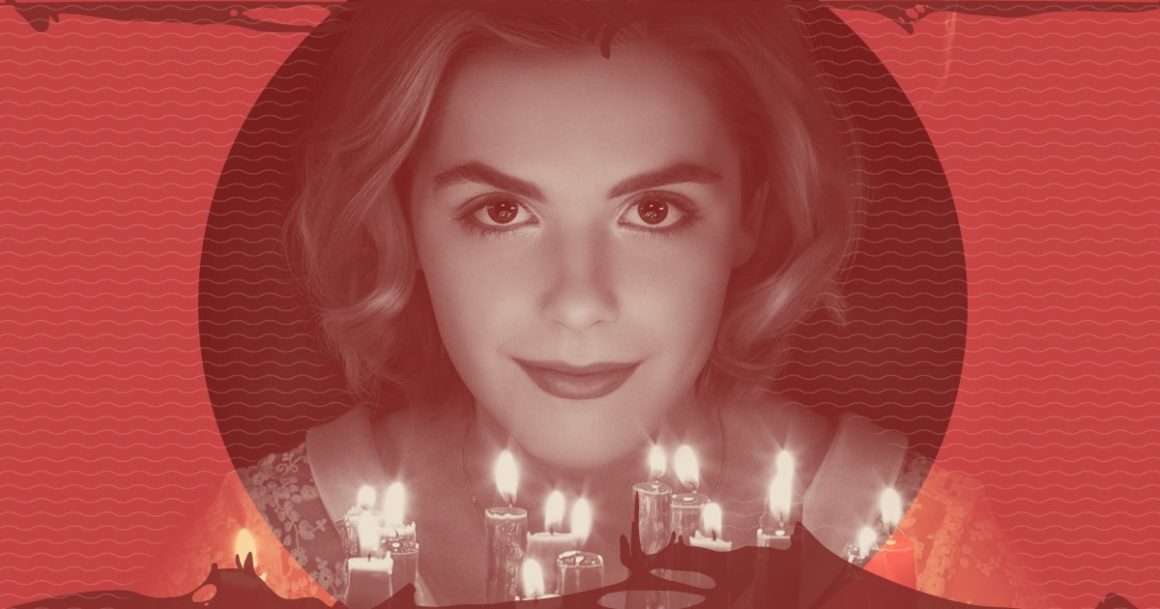 Sabrina the Teenage Witch holds a special place in all girls' hearts. The Disney Channel animated series had us wanting to own star earrings and bubblegum pink miniskirts; the live-action adaptation made it certain that no one else but Melissa Joan Hart can ever play the role.
These and more are reasons why we are careful to judge the new upcoming Netflix adaptation, Chilling Adventures of Sabrina (CAOS). The dark and macabre themes CAOS has are things we never associated with our homegirl, and it scares us that she would be presented to us as a complete stranger rather than a familiar friend, just like how Archie and the gang had been in Riverdale — which CAOS creator Roberto Aguirre-Sacasa also had a hand in making.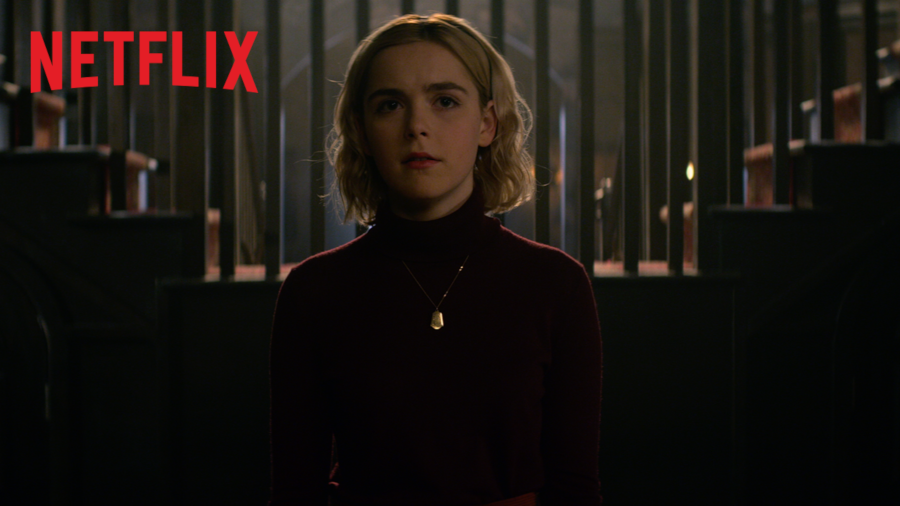 But it's difficult to condemn a show right away just because it's a totally different take of a character we grew up with. Sometimes, a different treatment can give us a renewed sense of appreciation for a character. But that will still depend on whether or not the show has proven its worth.
Needless to say, CAOS does a pretty great job in giving more depth to Sabrina's character, her family, and her dark, witchy heritage. The narrative it creates is rich in plot, and there's never a dull moment at any part during the series. At times, you'll feel like there's too much going on and you'll wonder whether certain stories were necessary in the grand scheme of things. But the fact remains that CAOS is addictive in every sense of the word, and it's a series you won't stop watching until the very last episode.
It presents witchcraft the way it's meant to be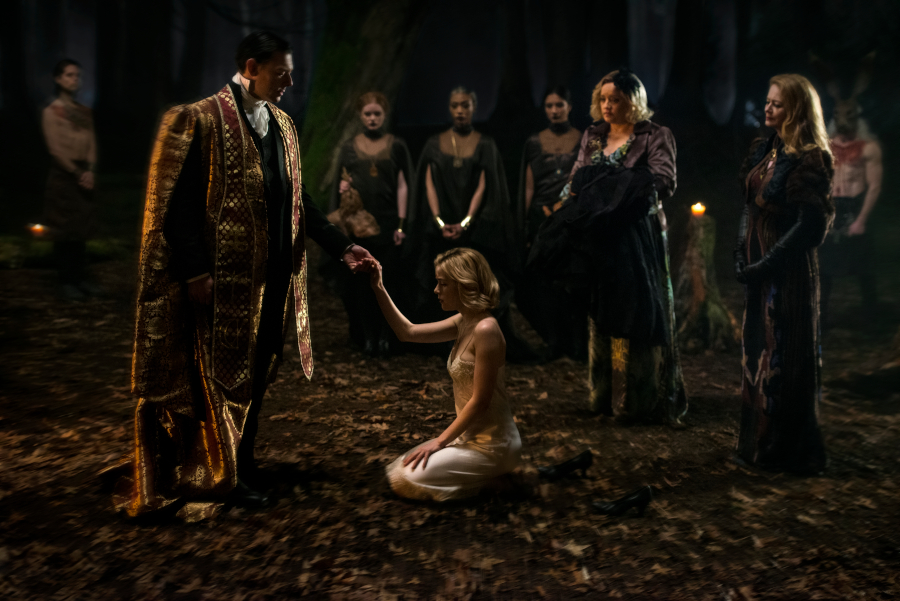 In CAOS, witches aren't merely people with magical powers, swaying their hands to pour themselves a cup of tea or owning wands and brooms. Its witches are morbid, terrifying, and satanic. They perform voodoo, summons, curses, and rituals on the daily. It's no wonder that Sabrina refuses to be part of the coven.
Salem disappointingly falls in the background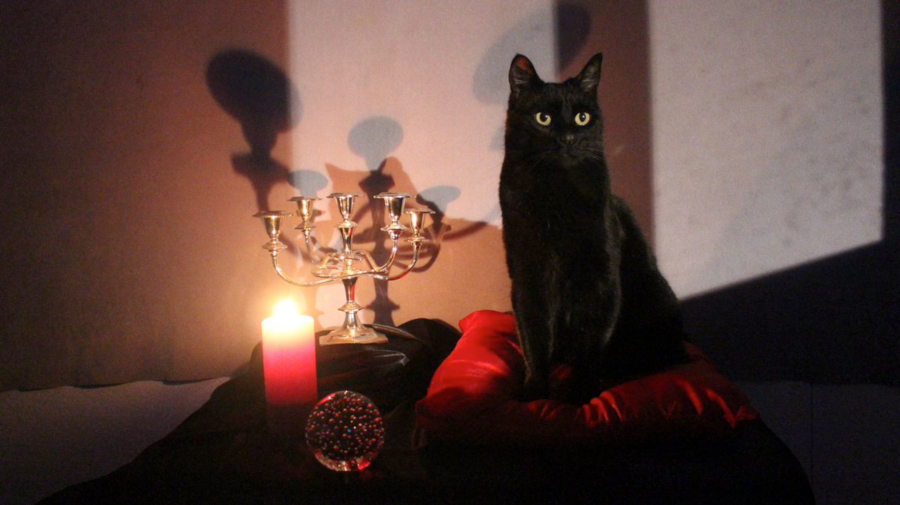 Much to our dismay, Salem isn't a main figure in this series. Salem, instead of being an animatronic cat who guides Sabrina through her decisions, becomes merely a pet to her, purring and hissing when spoken to, only ever saving her with his full demonic figure once in the entire series. Sometimes, we even forget that Salem exists!
We instead find solace in the quips and voice of reason of Sabrina's cousin Ambrose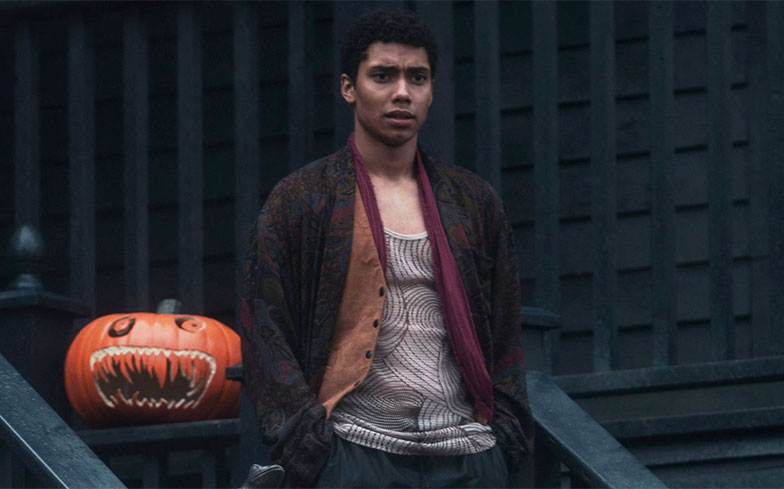 Ambrose (Chance Perdomo), a character created for CAOS as a warlock under house arrest, instantly becomes a well-loved character as Sabrina's closest confidant. He's charming, witty, and is well-read in different kinds of spells which makes him have an indirect hand at most of Sabrina's schemes. But he's also a complicated character, fighting his inner demons and distracting himself from them by working in a mortuary, seeking answers to deaths he can't understand, and holding onto the tiny shred of freedom he has with a whirlwind romance he eventually forms with somebody.
Kiernan Shipka portrays the duality of Sabrina well
Part of the reason why CAOS succeeds is largely thanks to Kiernan Shipka's excellent portrayal of Sabrina Spellman and the duality of her character. Shipka's Sabrina perfectly represents a young, teenaged half-witch half-mortal struggling to be part of both worlds. She is naïve and idealistic in her goals, thinking that her constant rebellion and witchy schemes will magically make things better according to what she thinks is right.
But it's also her inexperience and pride which leads her to eventually making the wrong decisions, under the guise of "doing what's right" for the ones she loves. And it's in these situations where we witness Sabrina's terrifyingly dark and witchy side, which Shipka portrays just as amazingly.
Shipka also has very good chemistry with her onscreen beau Ross Lynch (as the lovable Harvey Kinkle). Their relationship is pure and founded on unconditional love for one another, so much so that we can't help but forgive Sabrina for being so stubborn and impulsive with her decisions, knowing that she does it all for Harvey, the simple mortal boy she's completely smitten with.
We get a fresh take on Aunt Hilda and Aunt Zelda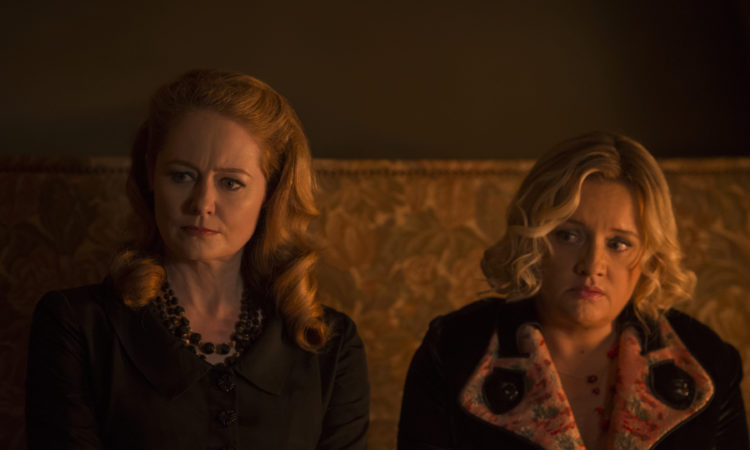 Sabrina's Aunts Hilda and Zelda aren't a dream team in CAOS; they're always at odds with one another, have opposing ideals, and have conflicting personalities. Zelda (Miranda Otto) is the stern one, carnivorous and devout in her faith in the Dark Lord, prideful and conceited, and is the household disciplinarian as the oldest Spellman.
Hilda (Lucy Davis) is the kinder, more nurturing one of the two. She isn't as devout as Zelda, even admitting to have doubts about the Church of Night. Because of this, she is often at the brunt of Zelda's jokes and meanness.
But what brings them together is their love for their only niece, whom they both guide and act as mother figures to. Despite their differences, they depend highly on each other as siblings would, and there's no bond greater than what they have.
The show's colorful cast of villains shines the brightest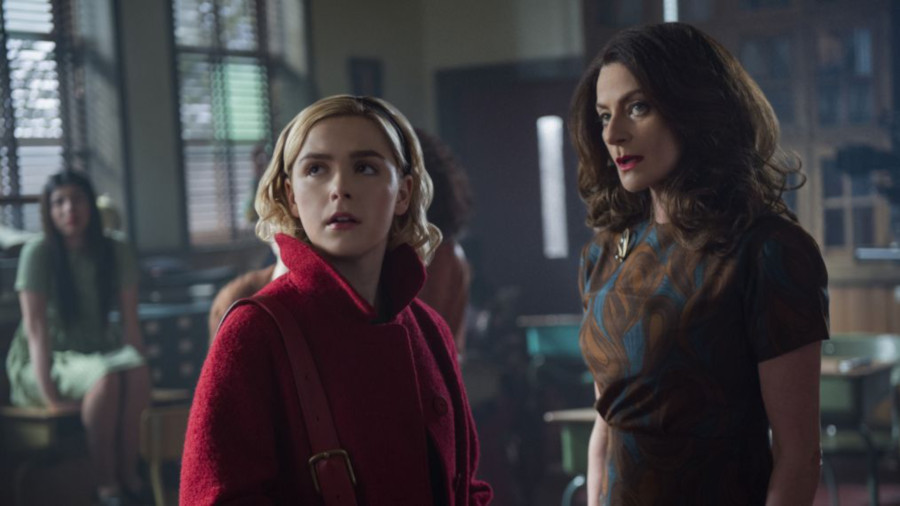 There are no "villains" in the series per se but Sabrina does butt heads with plenty of people including the Weird Sisters, the Mean Girls of The Academy of Unseen Arts, Sabrina's witch school. Prudence (Tati Gabrielle), the leader of the Weird Sisters, likes to seduce and torture mortal boys when given the chance and is apparent in her distaste for Sabrina being a half-breed. Despite her bitchiness, she is sure to become a fan favorite especially by those who would feel for her and her struggles.
Another "villain" comes in the form of Father Blackwood (Richard Coyle), the Church of Night's honored High Priest, whose attempts to keep things in the coven in order is time and time again foiled by Sabrina's antics. He always has the best intentions for the coven which would often lead to him becoming ruthless, authoritative, and apathetic towards the mortal world.
And, of course, one of CAOS' leading stars is Madame Satan (Michelle Gomez), taking the figure of Sabrina's teacher Miss Wardwell. As the Devil's Handmaiden, Madame Satan is the mastermind behind every single thing that happens to Sabrina throughout the series in order to lead her to making an ill-fated decision she has been running from ever since.
If not for these characters, the series would never have hit the way that it did, and we owe a lot to them and the conflicts they make to turn CAOS into an interesting and sinister show.
It talks a lot about religion
One of the driving themes of the show is religion, and the characters talk extensively about it — praising Satan, believing that they will be saved from eternal torment in hell by serving him, and believing that all unholy rituals, even one which promotes cannibalism, is just. It kind of gives us a realization that there's not much of a difference between what Catholics believe and what witches believe, and the resemblance eventually becomes unnerving.
One thing we wished there was more of was Sabrina's studies at the Academy
If we were to be frank, we wished there were more scenes and episodes that showed Sabrina learning witchcraft at the Academy of Unseen Arts, instead of her hanging out with her mortal friends Roz (Jaz Sinclaire) and Susie (Lachlan Watson) whom, sad to say, the series could have done fine without. Their stories just didn't have enough meat and significance for them to be considered important in this grand retelling of Sabrina's life, as though they were just an afterthought in the creator's feeble attempt to give them worth.
Her witchy life was definitely much more interesting, but it seems that we'll have to wait until the second season to see that side of her.
"Chilling Adventures of Sabrina" will be available on Netflix starting October 26.