As a longtime fan, I was stunned.
Last Friday, Chino Singson, lead guitarist of the Itchyworms, announced that he was leaving for Canada and starting a new life there. While he never officially said he was leaving the band, it's hard to imagine this being otherwise.
The Itchyworms is easily one of the best OPM bands of all time, and it's unthinkable that after all this time (we'd be sneaking in a lot more song titles in this 8list if it weren't for the fact that most of them happen to be Tagalog songs), one of them is pretty much bowing out from the band. As someone who's been listening to them for years, following their shows, and pretty much ingratiating myself to them every chance we got, I'm gutted. And I'm not alone.
But maybe, just maybe, this news isn't as bad as it sounds. Let's look on the brighter side and consider that…
8. He didn't actually say goodbye
View this post on Instagram
While this might seem like cold comfort, there's a lot to be said about a guy who steps away from a group on very good terms. If the Eraserheads, as dysfunctional as they all are, could come together for a reunion, then it's absolutely on the table for Chino to keep dropping in whenever the opportunity presents itself. We've had painful breakups for longtime groups before, and it's been unbearable, so let's be glad this isn't that.
The only time the roster has really changed prior to this was at the start, when Jazz, Jugs, and Kel (Editor's Note: NOT the same person as the author) had to say goodbye to their then-bassist Hajji Cruz. Chino didn't join them until almost a year later, which in turn led to Kel shifting to bass duties.
7. It could lead to even more music from them collectively
View this post on Instagram
Being part of a band can be a blessing and a curse. As the Itchyworms, we've seen them over the last 26 years performing at a level all their own, and completely going against the grain when they first came into the scene. In the late 90s, the second wave of harder-rocking bands like Chicosci, Slapshock, and Greyhoundz were all the rage, so a harmonizing quartet was a tough sell.
Having the Itchyworms still active and Chino still capable of producing music on his own or with the band could only mean that we can get the best of both worlds. If you haven't heard Jim Paredes's solo efforts apart from the APO Hiking Society, you wouldn't have realized how much different his individual material is from his band. With the Itchyworms, we can see both the band itself evolve, and Chino perhaps be just as recognized on his own, apart from the band.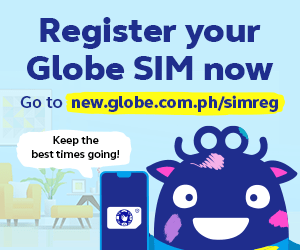 6. The guys coming in are awesome artists in their own right
The Itchyworms first burst into the mainstream in 2001 with the album Little Monsters Under Your Bed. They had to contend with a new wave of "pogi rockers" like Sponge Cola, Hale, and (gulp) Cueshe, but managed to hold their own. They even self-deprecatingly referred to themselves as "the bad boys of pogi rock."
In the middle of all that, a lesser-known but no less talented band called Ciudad also came into the fray, with Mikey Amistoso on lead vocals. And he's stepping into the band. And so is Weckl Mercado. Mikey has been so Itchyworms-adjacent for so long, he's practically been a part of the band for ages, and while I can't speak for Weckl, if the Itchyworms say he's good, then he's good. I'll take their word for it.
5. It's the perfect catalyst for the industry to evolve
With the Itchyworms essentially expanding more than the dreaded "d" word that rhymes with it, it's easy to forget that it wasn't until 2005's Noontime Show that the band really started hitting their stride. Think about that. In the next 17 years, there's practically been a stranglehold on the band scene by maybe 5 to 10 bands, and the Itchyworms is one of them.
With Chino moving to Canada, the band scene now has a fresh coat of paint that could create a chain reaction for everyone else. With P-Pop coming into its own and insanely talented singers like Moira going strong, this could be the spark towards the next renaissance for OPM – as if we weren't already experiencing the beginnings of it.
4. Canadian collabs, anyone?
In 2008, the Itchyworms really leaned on their strengths and delivered the cheekily named album, Self-Titled. Couple that with lead singer Jugs Jugueta making the leap to TV fame on It's Showtime in 2009, and the band just got bigger and bigger. But who knows? They, or Chino by his lonesome might just get even bigger than we could imagine.
Avril Lavigne. Alanis Morrissette. The Weeknd. Celine Dion. Drake. Chad  Kroeger. Okay, maybe not that last one. But think about it: all these Canadian artists could sooner than later end up on Chino's speed dial, and that could only mean a chance for collabs that would blow our minds.
The Itchyworms on their 25th Anniversary + unforgettable career moments | #8MinutesWith
The Itchyworms on their 25th Anniversary + unforgettable career moments | #8MinutesWith
Matthew Balicudiong | Sep 06, 2021
3. Everyone deserves a chance to start over if they want to
You can be part of the biggest band in the country — which the Itchyworms arguably have been since 2008, but nothing prevents you from striking out on your own and seeing what life has in store for you. While Jugs, Jazz, and Kel (plus their manager, Julie) are holding the fort with incoming new members Mikey and Wexl, Chino has his work cut out for himself starting a new life in good ol' Canada.
It's a good reminder for all of us that sometimes, busting out of our comfort zones can be the best thing we do for ourselves — even if our comfort zone involves being one of the best bands in the entire country, period. If Chino can do it, surely, any of us mortals can, too!
2. The pandemic already taught the band to work even while physically apart
View this post on Instagram
Needless to say, after over two years of having to work separately, the Itchyworms has already proven that coming up with music in 2022 onwards does not require all parties to be physically in the same room at all times. Everything could change — or nothing changes at all. The space between that is where the band will be playing from now on, and they're entering the beautiful unknown.
1. We all deserve to define who we are apart from our associations
View this post on Instagram
Jugs is pretty much a TV superstar at this point. Kel is a business mogul. Jazz is a renaissance man who does it all, and never runs out of ideas. Chino has always had his own thing going, even teaching music during the pandemic, but his impending move is going to continue defining him on his own, apart from his band. And that's a good thing.
A lot of us tend to find ourselves stuck in a rut because of our associations. Some of us are "X's girlfriend" or "Y's ride or die," and while there's nothing wrong with that, we also have to remember who we are apart from that. We have to be able to define ourselves on our own terms, and in doing so, bring so much more to our associations in turn.
As a longtime fan, this is what I wish for Chino on his new adventure in Canada. As a fan of you reading this, I also wish that for you. Define yourself. Better yourself, and make those around you all the better for it.
What are your thoughts on Chino's departure?