Twitter saw an influx of tweets regarding one of the most popular courses in the Philippines: BS Accountancy. Netizens have been debating about the merits of taking up the course or just completely avoiding it altogether. Much to the dismay of those currently taking up BS Accountancy, a lot of the these tweets are not in favor, with many discouraging others from getting into the field. Here's why:
There are many reasons against it
One netizen listed down a few reasons why they believe students should avoid being a Certified Public Accountant (CPA): a "whack" board exam, an extra toxic and extra busy April, and a future of being overworked. The tweet garnered over 7,000 likes and 2,000 retweets, and many other BS Accountancy graduates chimed in with more reasons in the reply section.
and who would stay in the office until dawn only to go home for an hour and report back to the office right after.

— mattmatias☀️ (@MattMatias4) August 30, 2022
Poor educational system yet high standards
Others pointed out how there's an imbalance between the standards imposed upon accountancy students and the supporting system around them (or lack thereof).
so sad how ppl discouraging others to take bs accountancy in college bc of how fuck our system towards this degree. I really hope our government should take an action with this because every course should be fun and enjoyable to the students in the first place.

— rain (@cottonminwon) August 30, 2022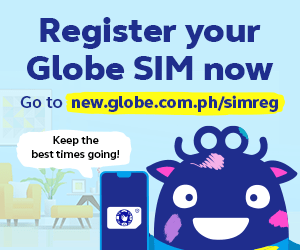 Freshmen are scared
Because so many seem to be discouraging people from entering the accountancy field, it wasn't long before current BS Accountancy students started questioning their life choices.
another reason why kinabahan ako with all these bsa tweets is bc the Uni that i'm in rn is super known for their accountancy, so na-warn na ako ni mama about the pressure that the school will probably make us go through.. dagdagan pa talaga ng tweets huhu😭

— ienaaaaa (@skzmadeaestay) August 30, 2022
BS Accountancy is trending rn and here i am questioning myself why in hell did i take this damn course😀👍🏻

— dré. (@Alvarezjandrei) August 30, 2022
The must-haves of an accountancy student?
Graduates or those already in higher years of the course suggested a list of characteristics an aspiring accountancy student needs to have, namely: strong mental health, financial stability, and a strong will to continue on this path.
But a few other netizens, including CPA Rex Banggawan, disagreed. "Reasonable sacrifice is needed in whatever undertaking in life," he countered.
But it really differs for every person
Each person has their own dreams they want to achieve and paths they want to take. The same goes for the course they want to pursue in college, whether that's BS Accountancy or otherwise. There are losses and opportunities in every path, and you need to weigh which ones you want to prioritize in your life.
Why choose BS Accountancy?

1. If it's what your heart wants, go for it
2. Lots of career choices, be it in a firm, corporate, government or academe
3. Lots of growth opportunities, if you can't get CPA, get CMA, CIA or even CFA, get as many titles as you would like to pursue

— KontadorPubliko (@KontadorPubliko) August 31, 2022
A piece of advice from the graduates
better take bs accountancy if your heart really wants it, not because you're told so. retention policy, departmental exams, and qualifying exam every sy. this isn't my dream course, so i really regret taking it, but my hs self thought it was for practicality. 🤡

— CHAE | 📚 (@h3j2sn) August 30, 2022

A lot of Filipinos believe that a course like accountancy is a practical choice because it gives you a stable job and a high income. But just because it's "practical" doesn't mean it's the right choice for everyone. Take the degree if it's in line with what sparks your interest. Don't let anyone else dictate your future for you.
Because it's not for everyone
The flood of opinions and experiences all stem from one thing: the course is difficult because the work is difficult. There are many testimonies about how difficult college was for accountancy students, and even how arduous being a  CPA is. But for those who want it, it will be worth it, as this netizen points out:
job opportunities than others. Also noting that those CPAs we looked up to also begin with struggles and once unsure and afraid, but they didn't quit. So we shouldn't too.

BS Accountancy was definitely not for everyone. Instructors + school + support matter.

— JL✪ (Taylor's Version) 🐳 (@_lesterrific) August 30, 2022
Discouraged? Don't be.
I chose BSA out of practicality since hindi kami ganun kayaman. But I learned to love the course because of passionate and kind professors.

This is why I want to enter the academe, so I can help students not only understand accounting to its depth, but to learn how to love it. https://t.co/QysNokNbJ1

— Jasper Tagle (@JasperTagle) August 30, 2022

There's a lot of discouragement out there, but don't let it color your view. If you really want to take the course, go for it. This netizen shares that while he chose BS Accountancy for practical reasons, he eventually grew to love what he's learning and doing because of the people who taught him. Here's to hoping more students in this course find their passion like this future academic!
Because if it's for you, it's for you. So padayon, current and future CPAs!
To everyone who's currently taking or planning to take BS Accountancy,

Padayon, our Future CPAs ✨

— ⑰ 🫶🏻 (@veryhoranghae_) August 30, 2022
From Dream Analysis Courses to Aviation: 8 Cool Online Classes You Should Totally Sign Up For
From Dream Analysis Courses to Aviation: 8 Cool Online Classes You Should Totally Sign Up For
Kyzia Maramara | May 18, 2020
Follow us on Facebook, Twitter, Instagram, Tiktok, and Youtube for the l8est entertaining, useful, and informative lists!