Who doesn't love the iconic choco butternut donut? This one is definitely a Pinoy favorite that goes well when you're drinking coffee or tea, when you want something sweet after a heavy meal, when you want a midnight snack — or really, just about any time of the day. The choco butternut donut is already deliciously sweet in its original form, but sometimes, you might just want something new. These shops put their own twist on the Pinoy favorite through these choco butternut-flavored treats.
Choco Butternut Loaf from Chia's Kitchen
View this post on Instagram
Does the OG donut feel so bitin? This bread loaf version is the answer to your cravings. It's essentially the choco butternut donut — just in loaf form. So you could share with family and friends, or you know, just finish it all by yourself. Order here.
Choco Butternut Dream Cake from Grilled and Baked
View this post on Instagram
Grilled and Baked's Choco Butternut Dream Cake is exactly that: a dream come true filled with rich chocolate fudge and covered in choco butternut crumbs. Order here for PHP 400 per 6×2 tub.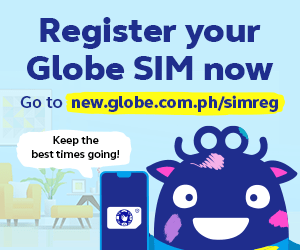 Choco Butternut Overload Cake from Cielle's Whisk
View this post on Instagram
Because one cake isn't enough, we've got another choco butternut-inspired cake made with rich dark chocolate ganache and homemade butternut coating. This version from Cielle's Whisk comes in all sorts of shapes and sizes depending on your budget. Order via Facebook or Instagram for PHP 900 per 8×4 big round cake, but there are smaller size options like the PHP 200 per 500 mL tub.
Choco Butternut Corndog from Cielle's Whisk and Oh My Jeong Korean Corndog
View this post on Instagram
Corndogs aren't just cheesy or savory. It could be as sweet as choco butternut, too! This collab between Cielle's Whisk and Oh My Jeong Korean Corndog brings crunchy butternut coating over the soft insides of the corndog filled with rich dark chocolate inside. Order via Facebook or Instagram for PHP 99 apiece.
Butternut-Chocolate Marble Cookies from Bertie's Artisan Bakeshop
View this post on Instagram
This crisp buttery cookie from Bertie's would go perfectly well with a cup of coffee or tea. You'd definitely get the best of both worlds in the sweetness of the chocolate and the bittersweet spice of nutmeg. Order here for PHP 84 apiece.
Choco Butternut Crinkles from Just Nifty
View this post on Instagram
If you like the soft and chewy texture of the OG donut, then you would absolutely love this crinkle version. And since it's flat — as opposed to the donut's round shape, the crinkles are coated with more coconut powder for an extra level of sweetness. Order here for PHP 120 per tub containing 10 pieces.
Choco Butternut Silvanas from Sweet EsCakes
View this post on Instagram
Silvanas is a classic Pinoy treat that anyone would love, and combined with the classic Pinoy donut flavor, it becomes even better. These meringue wafer sandwiches are filled with sweet buttercream and covered in butternut crumbs. Our mouths are watering just by reading that. Order via Facebook or Instagram.
Coco Butternut Ice Cream from The Lost Bread
View this post on Instagram
For last year's Halloween season, The Lost Bread came up with an ice cream version of your favorite donut: the Coco Butternut Ice Cream. It's a tub full of rich chocolate ice cream mixed and topped with choco butternut donut chunks and a generous helping of coconut sugar. Unfortunately, it was only available for a limited period of time. Ask The Lost Bread to bring it back here.
Follow us on Facebook, Twitter, Instagram, Tiktok, and Youtube for the l8est entertaining, useful, and informative lists!