The world of K-dramas pretty much offers everything to tickle the fancy of many kinds of viewers. From heart-fluttering romances to hard-core thrillers, it has covered almost every genre known to man. It even has sports dramas, if you're into that — and if you're not, well, this list will try to make you love them.
Action-packed, inspiring, and at times heart-fluttering, sports dramas have something for everyone, which makes them an easy favorite. Here, we round up eight well-loved sports-themed South Korean dramas that never fail to bring on the feels:
Run On (2020-2021)
Who are in it: Im Si-Wan, Shin Se Kyung, Choi Soo Young, Kan Tae Oh
What it is about: Run On gives viewers a glimpse into the life of a mild-mannered star sprinter who finds himself tangled up in a violence-related scandal. During his downtime after quitting the sport, he develops romantic feelings for a strong-willed subtitle translator and grabs the opportunity to become a sports agent of a fellow fallen yet talented athlete.
Why it is a must-watch: Run On exhibits some of the healthiest relationships seen in K-Drama Land… ever. It also dives deep into the lives of subtitle translators, making viewers appreciate their efforts more.
Racket Boys (2021)
Who are in it: Tang Joon Sang, Oh Na Ra, Kim Sang Kyun, Lee Jae In, Son Sang Yeon, Choi Hyun Wook, Kim Kan Hoon, Lee Ji Won
What it is about: This new sports drama follows the story of five middle school badminton athletes from a small village that was once known for producing some of the country's top badminton players. They learn the true meaning of teamwork and friendship as they try to escape their impending disbandment and bring back the former glory of their village under the guidance of the best coaches.
Why watch it: An ensemble of young and talented actors, a compelling storyline, top-notch editing, well-choreographed action scenes, an overall comforting vibe… we can go on and on about how Racket Boys is one of the best ongoing K-Dramas at the moment. With just a few episodes left, there's no better time to binge-watch it and catch up with the hype than now!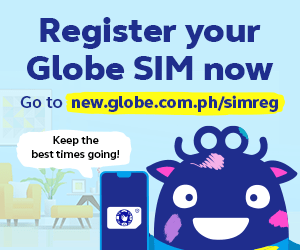 Hot Stove League (2019)
Who are in it: Nam Goong Min, Park Eun Bin, Oh Jung Se, Jo Byeong Gyu
What it is about: A bottom-ranking baseball team called Dreams is appointed a new general manager, who is known for managing several championship-winning sports teams. However, he has never had experience managing a baseball team. With the help of a passionate operations manager and her co-worker from the same department, he helps the team rise up the leagues.
Why watch it: Well-written and well-cast, Hot Stove League won the hearts of many in South Korea during its run, so much so that it bagged the Best Drama Award at the 56th Baeksang Awards, beating crowd favorites Crash Landing On You, When The Camellia Blooms, and Kingdom 2.
To The Beautiful You (2012)
Who are in it: Sulli, Choi Minho, Lee Hyun Woo, Kim Ji Won, Kan Ha Neul
What it is about: Based on the hit Japanese manga Hana-Kimi, To The Beautiful You tells the story of a Korean high school girl in the U.S. who flies back to her home country and disguises herself as a boy to enter the all-boys school of a high jump athlete who has inspired her to try out sports and put an end to her misery of being bullied.
Why watch it: We're not gonna lie — this show gets a bit too cheesy at times, but the star-studded cast makes up for it. Old but gold, it even treats viewers to a cameo of rookie-era EXO and memorable OSTs from SM Entertainment artists, including Super Junior's Kyuhyun, Girls' Generation's Taeyeon, and SHINee's Onew.
Fight For My Way (2017)
Who are in it: Park Seo Jun, Kim Ji Won, Ahn Jae Hong, Song Ha Yoon
What it is about: A once-well-known taekwondo athlete is reduced to competing as a nameless mixed martial arts fighter while maintaining a job as a contract employee. He discovers a new goal and goes after the UFC title.
Why watch it:  Underdogs with big dreams, the characters of the show prove that nothing is too impossible if you're determined to achieve what you want. Plus, the friends-to-lovers trope is used well in this one!
Thumping Spike (2016)
Who are in it: Hwang Seun Eon, Song Jae Rim, Lee Tae Hwan
What it is about: An up-and-coming female volleyball player dubbed as the "volleyball goddess" is faced with a slump in her career, and to make things worse, she is tasked to coach a struggling men's high school volleyball team.
Why watch it: As it's in a web show format, Thumping Spike packs in all the good stuff in a short run—perfect for when you just need a K-Drama fix while waiting for the next episode of your ongoing series.
Hogu's Love (2015)
Who are in it: Choi Woo Sia, Lee, Im Seulong
What it is about: An innocent hopeless romantic runs into his first love, a feisty and sharp-tongued athlete, who is a popular member of the national swimming team. Their newfound friendship soon takes a complicated turn as secrets about the events leading to their reunion are unveiled.
Why watch it: Hogu's Love will tag you along on an emotional roller coaster ride that will make you root for the characters as they show growth and overcome the adversities life throws at them.
Weightlifting Fairy Kim Bok Joo (2016-2017)
Who are in it: Lee Sung Kyung, Nam Joo Hyuk, Lee Joo Young, Cho Hye Jung
What it is about: A coming-of-age drama set in a sports university, it is about a young weightlifting athlete, who longs to look pretty for her crush, the brother of her childhood best friend, who, at first, tries to help her out but finds himself falling deeply in love with her.
Why watch it: One, it is a treasure trove of iconic catchphrases and lines like "Swag!" and "Do you like Messi?" And two, Weightlifting Fairy Kim Bok Joo just makes you all warm and fuzzy on the inside, which is possibly one of the best feelings you can get from a K-Drama.
Did we miss any of your fave sports dramas? Sound off in the comments!