It has been more than a year since most of us have stepped foot inside the CCP Complex for the Cinemalaya Independent Film Festival. To say we miss it is an understatement. Buying those yellow tickets, lining up at the different theaters, and hearing that iconic tune that tells you an amazing film is about to start are just some of the things we can't wait to experience again.
The 17th year of the film festival is in full swing and spans from Aug. 6 to Sept. 5. You've got plenty of time to catch up and binge-watch shorts, feature films, indie classics, documentaries, and international films at your leisure. And as a special treat for everyone, Cinemalaya 2021 found a way to bring their fans together in one safe, open-air venue. Plus, there are dozes of films up for free screening too. Here's everything you need to know about this year's festival.
Cinema Under the Stars
The pandemic might have closed indoor theaters but it did give us the beauty of outdoor activities, and that includes outdoor cinemas. From drive-in cinemas by the bay to a float-in cinema at Taguig's Venice Grand Canal, we now have a Cinemalaya's Cinema Under the Stars. Those planning to attend can choose between the drive-in theater section or bring their own blankets and set up an evening picnic at the grounds.
Select Cinemalaya films will be screened from Sept.
2-4 every 4 PM, 7 PM, and 9 PM at the Liwasang Ulalim, CCP Complex. This includes the sets of short films from the competition.

After spending weeks cooped up at home, an evening picnic plus a good movie sounds like a treat. Tickets are at P250 for every film and can be bought at the KTXperience website.
Short Films in Competition
Cinemalaya has decided to focus on Short Films in Competition for its second year online. Below are the 13 finalists that will compete for the Balanghai Awards this year:
These films will officially be screened at KTX.ph. Catch them in two sets with tickets at P150 for each set.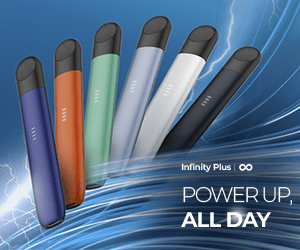 Must watch: Indie Nation
After you've binged the Short Films in Competition, head on over to the Indie Nation category. This exhibition is split into two: full-length and shorts. Indie Nation Full-Length has four films:
Kintsugi by Lawrence Fajardo
ECQ Diary (Bawal Lumabas) by Arlyn Dela Cruz Bernal
Don Filipo by Tim Muñoz
Lockdown by Joel Lamangan
Get tickets to these films for P200 each.
Meanwhile, the Indie Nation Shorts are divided into three programs with tickets priced at P150 each. Check out the titles for Program A, Program B, and Program C.
Cinemalaya Film Lab
Cinemalaya 2021 will introduce
Film Lab
mentorship for the 2023 full-length category. The masterclass on film will span three months from September to November 2021 and is only open for those who make it as semifinalists to the festival.
"Those that make it to the semi-finals are going through to this three-month film lab where experts and experienced film industry professionals can lecture and mentor them on artistic, creative, technological as well as business aspects of filmmaking. By the end of the film lab, the stories and drafts will be 'shootable' scripts," said Cinemalaya Foundation Inc. president and film director Laurice Guillen.
Thirty filmmakers will be selected at first. The committee will whittle it down to 10 who will compete at the 2023 Cinemalaya edition.
Cinemalaya Retrospective
Cinemalaya's Retrospective category features
last year's best short films
. The six films include
Tokwifi
by Carla Pulido Ocampo which won Best Film, Special Jury Prize winner 
Ang Pagpakalma sa Unos
by Joanna Vasquez Arong,
Living Things
by Martika Ramirez Escobar which won Best Direction, and more.
Check out the schedules available here and get your ticket for P150.
Cinemalaya Dokyu
Acclaimed film director and screenwriter Dr. Clodualdo "Doy" Del Mundo curated five award-winning documentary films for the
Cinemalaya Dokyu
section:
Yugto by Joanna Reyes, Cristy Linga, Ja Turla
A House in Pieces by Jean Claire Dy and Manuel Domes
Paraisong Bacao by Adrian N. Manaois
Masterpiece by Januar Yap and Kristoffer Villarino
Last Days at Sea by Venice Atienza
Watch these documentaries here.
How can you watch Cinemalaya screenings for free?
Good news for fans, you can watch some of the entries for free this year. All you have to do is
visit the Cinemalaya website
and choose between "Gawad Alternatibo" or "Allied Screenings."
Gawad Alternatibo features documentaries, animation, short feature, and experimental films — and all of these are available worldwide without needing to register. Meanwhile, Allied Screenings are select films from international countries you can watch for free if you register via Vimeo and use the code "CINEMALAYALIBRE."
Cinemalaya pay-per-view
If you know which films you want to watch this year, you can sign up at
KTXperience
and choose from the Cinemalaya 2021 roster. Purchase your chosen film and pay through MasterCard, VISA, DragonPay, GCash, PayMaya, ECPay, or GrabPay. Wait for the organization to send you an email with the link to the film and enjoy watching!
For updates and more info, follow Cinemalaya on Facebook.
Check us out on Facebook, Instagram, Twitter, and YouTube and be the first to know about the latest news and coolest trends!