When Sam Milby and Catriona Gray made their relationship public almost two months ago, everyone was thrilled. Sam on Instagram shared a photo of him and the beauty queen captioned "Worth every second of the wait," and within hours, their names trended on Twitter. But there was another name that climbed the trending charts: Clint Bondad's, Catriona's ex-boyfriend.
Since then, people have been noticing Clint's eerie Instagram stories. It seems as if he's either going through a tough time or playing some sort of prank on his followers. His posts became increasingly cryptic and creepy, and netizens couldn't help but speculate if it could have something to do with Sam and Cat's revealed relationship. Then last night, it just went crazy.
It started with a message for Sam Milby
There's a follow up message to 😂 pic.twitter.com/wRGXO60Ie5

— Evjareen Orezar (@jawrazero09) July 14, 2020
On July 13, he sent Sam Milby a vague message, took a screenshot of it, and proceeded to post it on his IG Stories. Clint is a businessman and a model, but nobody knows what he exactly meant by "become my client." People thought a confrontation was about to happen, but Sam hasn't acknowledged the message even though Clint sent another followup. Everyone thought what Clint did was a crazy move that made him look like the pitiful ex, but maybe it's more than that.
He won't let you sleep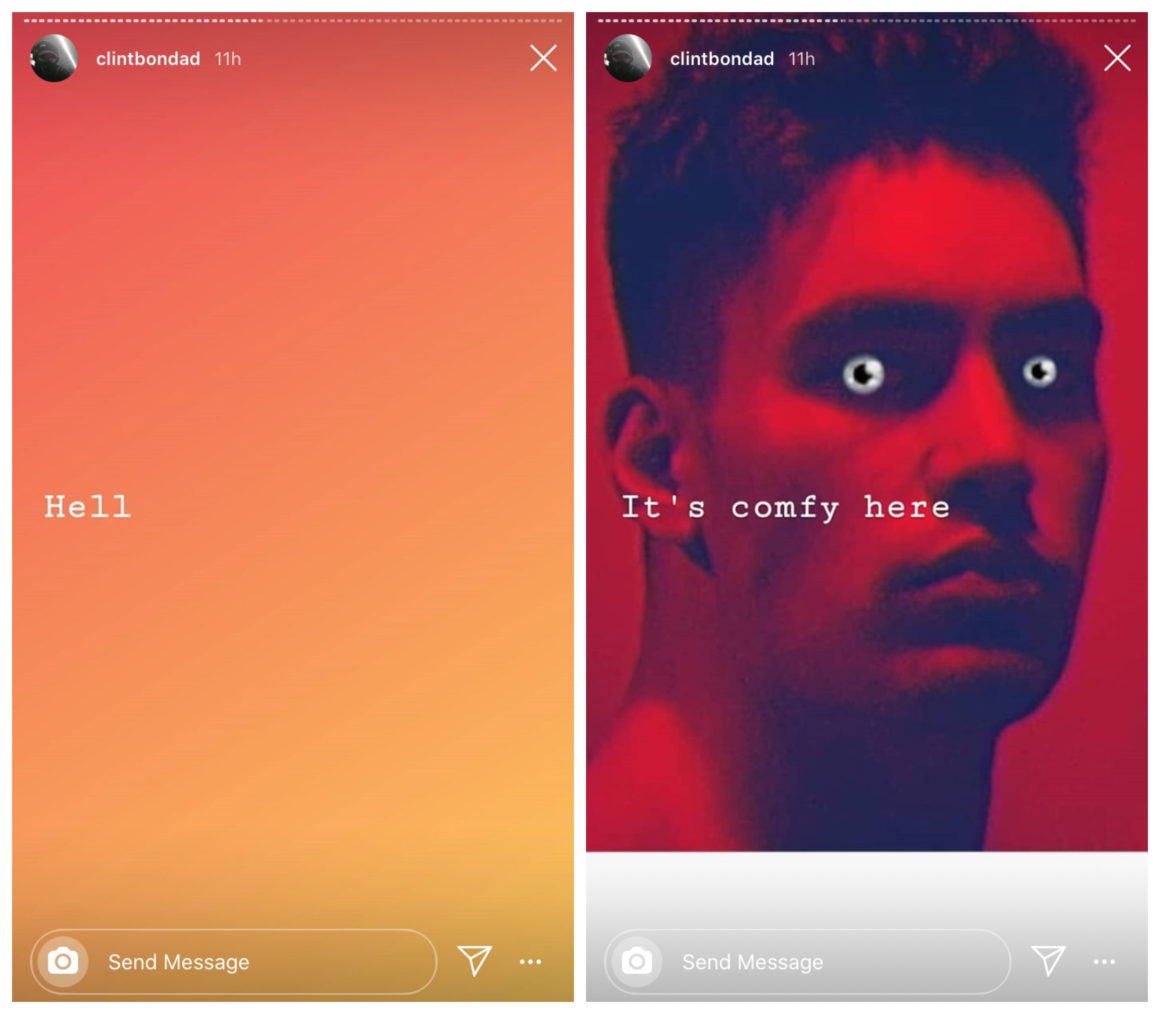 Clint's cryptic IG stories did not stop there. Last night, he went on to post a series of other weird messages in a mixture of words oddly capitalized and random photos. Scanning through his posts felt like we were watching a Black Mirror episode.
He also posted a countdown that ends on Friday, July 17, at 1 AM. We don't know what will be revealed but we'll keep our eyes peeled.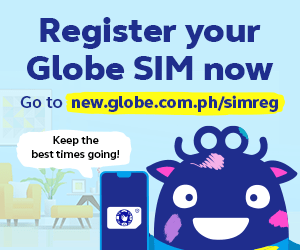 Was he hacked?
View this post on Instagram
Many have excused the creepy posts as the work of a hacker, especially since Clint's account lost its entire following and retained only one, an account named @mia.mie7. But if he did have his account compromised, he would have made a move to notify the public. Besides, his brother Kirk Bondad is still active on Instagram and he has never mentioned anything.
It got increasingly creepy as the night wore on
What's with Clint Bondad? Is he high or something? On the 2nd photo, i think it's Catriona. I hope he's okay. 😔 pic.twitter.com/GnNQWQzsHk

— GA (@garenaguinaldo) July 14, 2020
You might want to think twice before checking his posts in the middle of the night.
Back in 2019, when he was asked about his breakup with Catriona who he was in a relationship with for six years, Clint confessed that he has been "massively depressed for a long time." He took the blame for the breakup and added, "I ended up completely draining myself and became so exhausted that at the end there was little left of who I once was."
Some people think there are codes to crack
Srsly? Clint Bondad needs help!!
Myghad i feel so bad for him pic.twitter.com/T78DWnFtip

— dunnaaaaa⁷ (@lachimochimmin) July 15, 2020
clint bondad is being creepy on ig— a code to crack? twitter people, do your job. pic.twitter.com/8zUVRYfH5B

— Yuan Gonzales (@yuangonzaIes) July 15, 2020
And some think he is a super-secret hacker that has somehow dug up dirt on his enemies, waiting to reveal it at the proper time.

This account that believes Catriona cheated on Clint
follow @kimeeyuy in IG to know more about the issues surrounding catriona gray, sam milby, and clint bondad. these may be just theories but who knows.

here are some of her posts pic.twitter.com/EATxErQYki

— y s a b e l l e (@bellevhermosa) July 15, 2020
Netizens dug a little deeper and came up with the theory that the Catriona somehow cheated on Clint, since she was pictured with Sam multiple times back in 2018. They say this is why Clint is acting up — he just found out he was cheated on. But we can't know for sure. After all, there's only so much you can deduce from photographs on the internet.
People are replying
Based on his replies to random messages, it seems as if he needs someone to listen to him. But we don't need to tell you that it isn't a good idea to reply to Clint's Stories unless you know him personally. You don't need to "save" him from whatever it is he's going through — he has his friends and family for that.
It's a cry for help
CLINT BONDAD's disturbing IG stories remind us that we're all fighting a silent battle. People may see us living, but deep inside we're dying. Our face may be smiling, but our heart is excruciating. You don't know what someone is going through, hence, always be NICE.

— TIO MORENO (@Ciama28) July 15, 2020
Clint Bondad is obviously going through a tough time and though he's being very public about it, we don't know the whole story. Whether he's brokenhearted over the Sam-Catriona relationship or, like all of us, he's feeling the pangs of anxiety from this pandemic, we don't know. His Instagram stories are obviously a cry for help if we ever saw one. As netizens who have nothing to do with him, the only thing we can do is hope that his friends and family check on him before he spirals even further.
What do you think of Clint Bondad's creepy IG stories?