The Philippines has been waiting for Coldplay for what feels like forever, and after many rumors, it finally came to reality last night at the SM Mall of Asia Concert Grounds.
Following their opening song, Chris Martin came on and said "Magandang Gabi sa inyo…. all I can tell you is this is going to be the best concert we've ever played" and true enough, Coldplay fans couldn't have asked for more. If you were at the SM MOA concert grounds last night, you would agree that the energy, good vibes, and euphoria last night were undeniable. It was such an amazing concert that it's difficult to pick just 8 highlights but here are some of the best moments of Coldplay's "A Head Full of Dreams" Tour:
Head Full of Dreams
Given that it's the "A Head Full of Dreams" Tour, it's only fitting that it was their first song. From the minute they got on, they had the crowd jumping, singing, and dancing. What a great beginning to an unforgettable concert.
Yellow
"Look at the stars, look how they shine for you." Chris Martin  serenaded the crowd with "Yellow", as everyone's wristbands turned yellow, and everybody's hearts melted.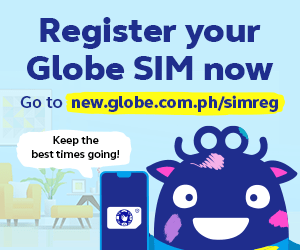 Ink for Ken
One of the most touching moments at the concert was when Coldplay played "Ink" for Ken Santiago, an avid fan of theirs that wasn't able to make it to the concert due to stage 4 cancer. Chris had earlier visited him at the hospital, asked what his favorite song was, and promised to play it. "Send your best wishes to Ken, let's send him some noise right now."
Song for Manila
You can tell that someone's really talented when they can write a song on the spot with the pressure of thousands of fans, and still have it sound perfect. Check out his impromptu song for Manila!
Paradise
Nothing can compare to all those colored wristbands lighting up through the entire crowd when "Paradise" came on. Also, let's not forget that mini dance party that had everyone jumping up and down immediately after during that "Paradise" remix. That was fun!
Fix You
"Fix You" is one of those songs that carries so many emotions, when you're merely listening to it on earphones. Hearing it live added so much more to it, and gave it so much more meaning. What a song.
The Scientist
They had the entire crowd singing this song with them, just like the rest of the concert. For this one though, we got treated with an extra chorus for all of us to sing "Nobody said it was easy" with Chris.
Adventure of a Lifetime
Just like this song, the show was an adventure of a lifetime indeed — with the colorful balloons, fireworks, wristbands  and confetti. Thank you for finally making it to the Philippines, Coldplay! We hope you come back over and over and over again!
What were your favorite moments? Share them with us below!