It's the Wednesday after April Fools, and while we all enjoyed the gags, we can't help but feel like the rest of the days are just the same as April 1–kung saan niloloko din naman tayo. To help you get up to speed, here are this week's internet fluff you might have missed in the April Fools buzz.
Lord Scott Disick serving some truth bombs, proving that he's the sanest in the K-house
Because sometimes, the best Kardashian isn't a Kardashian.
Let us make inumaaaaaaan!
Do You Want to Make Inuman?

Posted by Chico Garcia on Sunday, April 2, 2017
It's Wednesday and making walwal is the only thing in our minds.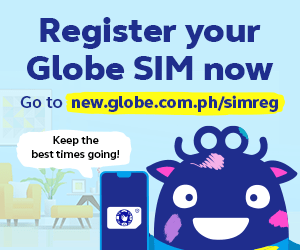 This very relevant list of beautiful Tagalog words
best tumblr list ever pic.twitter.com/pDnbngO6em

— worried tofu (@kaetzchens) April 2, 2017
Make sure to teach this to your foreigner friends.
This tweet will change what you think of the iconic La La Land song
city of stars… sanctify me…

— AC (@ItsACsLife) April 2, 2017
Hear me, Ryan Gosling.
This no-shame mom
mom: anak
me: yes?
mom: april fools haha
dad: hahaha
me: huh? dapat may joke muna
mom: meron nga
me: asan?
dad: yung "anak"
me:
mom:
dad:

— 「矛盾的抗英雄」 (@pilosopogyno) April 1, 2017
Me as a parent, basically.
This joke that makes chemistry books interesting
chem book VS chem book to the young and beautiful you pic.twitter.com/aqp5co5JkQ

— rion cairus (@SuperFunkyBoi) March 29, 2017
chem book…. chem book joo pic.twitter.com/lv28pjQHEP

— Paolo Lorenzo (@MrCurls_) March 27, 2017
Daming sinabi eh!
Ang daming sinabi bilao lang yan eh pic.twitter.com/j8KozOfPid

— Nicki (@nickiborromeo) March 27, 2017
Wall hanging? More like rice-rock separating apparatus!
Paris Hilton's very elaborate April Fools joke
Watch my revolutionary invention now! NanoDrop. #ad

Get your free drop here:
http://nanodrop.org

Posted by Paris Hilton on Friday, March 31, 2017
Yesterday I promised you that NanoDrop is the biggest revolution since man invented drinking….clearly I was shocked myself. Watch my special announcement now.Happy #AprilFoolsDay 😉 #iLovePranks 😹 #NanoDrop #Sodastream #ad

Posted by Paris Hilton on Saturday, April 1, 2017
May microsite pa!
What's on your list? Share them with us below!