Two weeks ahead of Halalan 2022 on May 9, registered voters can now conveniently find their assigned voting centers or precincts online. But as more and more people check out the Commission on Election's (COMELEC) Precinct Finder, some find that their voter statuses are "under review" or worse — they're deactivated. If you find yourself or someone you know in a similar situation, don't panic. Here's how you can fix your COMELEC Precinct Finder issues.
COMELEC's online precinct finder is now available
Filipinos can now access the COMELEC online Precinct Finder starting April 22, the first time the feature was used since 2016. The online portal will require you to input your location, name, and place of registration. Afterward, it will give you your voter's status as well as the location and number of your precinct. You can check it out here.
However, some Filipinos are having a hard time accessing it or verifying their voter status
You just released your precinct finder lunchtime today and everyone is having a hard time accessing it. Seriously, @COMELEC? After 3 years, we are worst off? pic.twitter.com/2RRiPVklsy

— Malou Tiquia (@maltiq) April 22, 2022
After news spread online, Filipino voters tried the nifty feature out. But while some discovered that it worked efficiently, others had a hard time even accessing the website. Some voters (including first-time voters and active voters) found that they get a "No Record Found" once they input their details. Others even found that they were mistakenly listed as "deactivated" voters.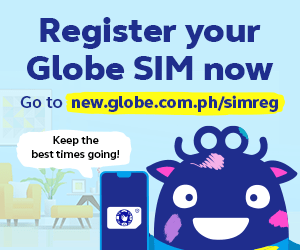 Make sure you spell out your name correctly
Sir very sensitive yung search fields. I searched for my husband's precinct at No Record Found" din, pero need pala pati yung dash sa name include. So try all possible name variations din.

— Ae Pastrana (@aegelipastrana) April 25, 2022
If the results still come up empty, you can try again. Make sure you've spelled out your middle name, included the dashes in your name if it has one, and tried possible name variations. As one netizen learned from their experience, "the search fields are sensitive."
Hi, peeps. The COMELEC Voter Precinct Finder is quite precise with spelling so be sure to place ñ instead of n and place a dot (.) after Jr in case these apply to you. I used n instead of ñ as a habit, and got "NO RECORD FOUND" but when I used ñ I got an ACTIVE result.

— liyang #LeniKiko2022 #Colmenares #Labog #Anakpawis (@liyliyputian) April 25, 2022
Send COMELEC an email
When asked about this mess, COMELEC spokesperson James Jimenez said there are a few things Filipinos can do to get their concerns addressed. First, you can send COMELEC an email at itd@comelec.gov.ph and wait for their response.
Still nothing? Pay your local COMELEC office a visit
A friend told me to verify my voter status online. I did & it said "No Record Found" w/c was weird. I voted regularly.

Thus I went to our local Comelec ofc, the lady asked for my ID & w/in 15 sec, she said "Active po kayo. Marami pong nagverify online, wala pangalan nila..

— Edwin Lacierda (@dawende) April 25, 2022
For some voters, it will take more than just trying out name variations or sending an email. If you're sure of your status but the online Precinct Finder is saying otherwise, visit your local COMELEC office. They can more accurately verify your status for you.
The Precinct Finder website indicated my registration status as "under review", but I went to the COMELEC office and they said my status is ACTIVE. "Sir, hindi accurate yung info sa Precinct Finder," sabi nila. When in doubt, check with COMELEC. Every vote counts.

— Jay Ignacio (@jayignacio) April 25, 2022
Many Filipino voters have already taken this route. Most of them reported that while the online Precinct Finder did say they don't have a record, the local COMELEC office confirmed they are active voters. It's certainly a hassle (especially considering the online portal was supposed to replace manual checking) but it's better to be sure you can cast your vote come May 9.
Which voters will have a "deactivated" status?
Before you get disappointed that your name still shows "deactivated" or "No Record Found" even after you tried variations of your name, try to recall if you voted during the last two elections. That's during the 2018 barangay elections and the 2019 local elections. If you didn't and haven't renewed your status, that might mean your registration is deactivated and unfortunately, you can't vote on May 9.
Wait for your COMELEC voter information sheet
COMELEC completed the printing of voters' information sheet (VIS) last April 13 for all 64.7 million voters in the country. Registered voters can expect to receive them before May 9. Your VIS will include your complete name, address, precinct, and the place where you're registered. So even if you couldn't check the Precinct Finder or your local COMELEC office is taking a while to confirm your status, you can still get your information.
Or you can wait patiently and try the online Precinct Finder again
#BilangPilipino2022: Voting on May 9. Confirmed ✔️

It takes less than a minute. Check your status via @COMELEC's precinct finder: https://t.co/xvjxccd3Je pic.twitter.com/UtGCpBo1qQ

— Gretchen Ho (@gretchenho) April 23, 2022
Thousands of Filipinos are flocking to COMELEC's website to look up their precinct info so the server might've been overloaded. Commissioner George Erwin Garcia said that they are continuously working on fixing the website's "error" or "under maintenance" issues.
"The precinct finder was just activated last Friday but due to scores of people immediately using it, certain problems were detected but it is now working," said Garcia.
You can try accessing the website again if you've failed the first few times.
In any case, you should definitely check your voter registration status online. We're mere days away from the elections and you wouldn't want to encounter problems on May 9.
Check us out on Facebook, Instagram, Twitter, TikTok and YouTube, to be the first to know about the latest news and coolest trends!