So the world's richest man just bought Twitter, one of the world's most influential social media platforms, for $44 billion. Elon Musk, co-founder and CEO of Tesla and SpaceX and who has 84.7 million followers on Twitter, is one of its most controversial users. His behavior on Twitter has been under fire for a lot of things including spreading misinformation about COVID-19, sharing controversial memes, engaging in feuds, and tweeting misleading information that cost his company billions. What could it mean for Twitter, now that the self-described "free speech absolutist" has bought the platform?
Elon Musk buys Twitter: A quick timeline
CONFIRMED: Twitter has officially been sold to Elon Musk for $44 billion.

— Watcher.Guru (@WatcherGuru) April 25, 2022
We can't say everyone's surprised by the news of Tesla and SpaceX CEO buying social media platform Twitter. Musk has been reportedly buying shares since January 2022. In the months that followed, he openly criticized Twitter for "failing to adhere to free speech" and asking the public if a new platform is needed.
Is a new platform needed?

— Elon Musk (@elonmusk) March 26, 2022

But then ironically, on April 4, Twitter confirmed that the billionaire now owned 9.2% of the platform's shares reportedly worth $2.9 billion. Fast forward to a few weeks later and Musk offered to buy 100% of the company for $43.4 billion. Finally, after a board discussion last April 24, Musk sealed the deal at $44 billion and is now the fresh, new owner of Twitter.
Many are concerned about what this would mean for the microblogging site
I hope that even my worst critics remain on Twitter, because that is what free speech means

— Elon Musk (@elonmusk) April 25, 2022
So far, the decision has struck people as either impressive or ridiculous. Based on what we've seen so far, Musk's primary motive is to reduce censorship and raise the flag of free speech on Twitter. Musk, who has been under fire a lot of times for his controversial tweets (some even cost Tesla billions of dollars), is behaving how the richest man on Earth should — buying shares and companies as if they were toys.
Elon Musk's "free speech absolutism" is lethal.
Persuasion is the primary determinant of human action.
Hate speech leads to acts of hate.
Lies destroy democracy.
Curbing hatred and lies preserves other, essential freedoms.
Musk's vision for Twitter is not a promise but a threat

— George Monbiot (@GeorgeMonbiot) April 24, 2022
"Today, Elon Musk bought Twitter for 44 billion dollars," says host Jimmy Fallon. "He now owns SpaceX and Twitter — it's like Musk is thinking, "I've seen the heavens, now onto hell!" Twitter's an odd thing to buy — it's like buying YouTube but saying, 'Forget the videos, I'm here for the mean comments!'"
Musk has referred to Twitter as a "de facto town square" where people from all walks of life gather. And he wants all of these people to be able to express themselves (and their thoughts) for all the world to see. Naturally, many thought that was a dangerous gamble. But free speech isn't Musk's only goal for his new company.
Here are just a few of the changes he might make.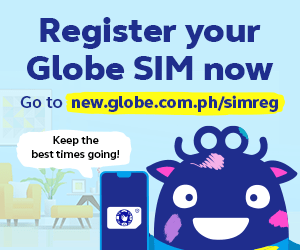 Twitter edit button
Hey Elon can we get an edit button?

— Paige Spiranac (@PaigeSpiranac) April 25, 2022
Twitter users asked, Musk might just deliver. Unlike social media platforms like Facebook and Instagram, posts on Twitter cannot be changed once you hit publish. Hence, users have been clamoring for an edit button for years. While the bird app has said they will "look into it," it hasn't really happened. Now everyone's pinning their hopes on the newly-minted CEO who just tweeted a poll about the potential feature a few weeks ago.
Do you want an edit button?

— Elon Musk (@elonmusk) April 5, 2022
But is an edit button a bad thing? Many think so. Jack Dorsey, Twitter's former CEO, said that the edit button could be abused, misused, or even "weaponized to deceive or manipulate." There is, of course, a workaround on this such as a "history" feature but as it stands, many like Twitter for its simplicity. You tweet something in the middle of an emotional breakdown, misspell a few words, and it's immortalized on the platform.
Wage war on spam bots
And authenticate all real humans

— Elon Musk (@elonmusk) April 21, 2022
There are 217 million active users on Twitter so far in 2022 but everyone knows not all of these represent a single actual person. "If our Twitter bid succeeds, we will defeat the spam bots or die trying!" Musk tweeted a few weeks ago. His tweet launched speculations that anonymous accounts might possibly be banned on the microblogging site. What does that mean for your multiple K-pop stan accounts?
Open-source algorithm
Twitter algorithm should be open source

— Elon Musk (@elonmusk) March 24, 2022
In line with his free speech agenda, Musk has also mentioned opening Twitter's algorithm to the public. He says he's worried about a user's algorithm "having a major effect on public discourse," creating a kind of echo chamber. An open-source algorithm will allow users to see why certain posts wash up on their timelines and how far their posts can reach.
I'm worried about de facto bias in "the Twitter algorithm" having a major effect on public discourse.

How do we know what's really happening?

— Elon Musk (@elonmusk) March 24, 2022
Remove advertising
In 2021, 89% of Twitter's revenue came from advertising, but Musk wants to do away with all that. "The power of corporations to dictate policy is greatly enhanced if Twitter depends on advertising money to survive," Musk said in a now-deleted tweet. He, however, supports Twitter's subscription model.
Twitter Blue is the platform's premium subscription service launched last year and is currently only available in the US, Canada, Australia, and New Zealand. Users have to pay $2.99 for additional features such as undoing tweets and having bookmark folders. Musk wants to lower the subscription price and remove ads.
Remove Donald Trump's permanent ban?
🚀💫♥️ Yesss!!! ♥️💫🚀 pic.twitter.com/0T9HzUHuh6

— Elon Musk (@elonmusk) April 25, 2022
Another reason why many aren't happy about Musk and his "free speech" mindset is that it might free some people from accountability. Americans immediately brought up former US President Donald Trump who has been permanently banned from Twitter along with his allies. Trump was banned last January after he "encouraged violence" from his supporters during the insurrection at the US Capitol. Twitter said Trump's posts violate their Community Standards and might "incite further violence."
Hey, @elonmusk it's a great week to free @realDonaldTrump.

— House Republicans (@HouseGOP) April 25, 2022
Musk didn't say he would lift permanent bans but that he is "very cautious" about it and prefers a timeout system. In other words, banned accounts could come back.  "If it's a gray area, let the tweet exist," said Musk at a TED Conference.
Netizens are having a meltdown
Musk's name has been on the trending charts all day with millions of mentions. Many Twitter users weren't impressed with him shelling $44 billion to buy a company, especially when the United Nations told him even just $6 billion of his money could help save millions of starved people around the world.
Some also weren't comfortable with the fact that the world's richest man is now controlling a platform for speech and communication. He might have plans for "no ads" but at what cost? Musk might have to hurdle through conflicts of interest to keep the company afloat and who's caught in the middle? The users, of course.
free speech is when the richest person on the planet buys the place where you talk. I am very smart

— Bobby Wagner (@bwags) April 25, 2022
elon musk spending $43 billion to stop getting bullied on twitter when he could've simply been less annoying is insane

— first-mate prance (@bocxtop) April 25, 2022
If Elon Musk buys Twitter I'm moving to North Korea

— Aydın Adam (@Aydin_Adam) April 25, 2022
Working in homelessness, youth homelessness, while watching one man spend $44 billion is…a mindfuck.

— Dana White (@ItsDanaWhite) April 25, 2022
What do you think of Elon Musk buying out Twitter? Share your thoughts with us in the comments!
Check us out on Facebook, Instagram, Twitter, TikTok, and YouTube, to be the first to know about the latest news and coolest trends!