8 R-Rated Comic Books That Should Be Made into Films
Mar 8, 2016 &nbsp • &nbsp Kevin Christian L. Santos
4. The Boys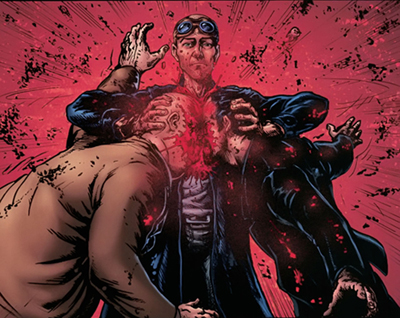 Photo via: Multiverse City Comics
When superheroes believe their own hype, turn into rockstars and give in to their reckless, carnal desires, who will stop them? That's when The Boys come in, a group of super-powered individuals backed by the CIA in charge of keeping superheroes in line. How do they do this? They keep them in line in the most violent way possible. What's interesting about The Boys is that the events that unfold is seen through Wee Hughie, who was welcomed to the group and injected with powers after seeing his girlfriend accidentally get killed by a "superhero's" reckless actions. How bad are these heroes? They steal drugs from a children's hospital, using rape as a form of hazing to welcome other heroes into their groups and murder innocent civilians–and that's just the tip of it.
The book is part superhero comic and part spy novel. It is unapologetically violent, vulgar and incredibly funny as it pokes fun at the superhero genre. The Boys might be the anti-superhero movie the genre needs to give it a refreshing kick in the ass.
3. Batman: The Killing Joke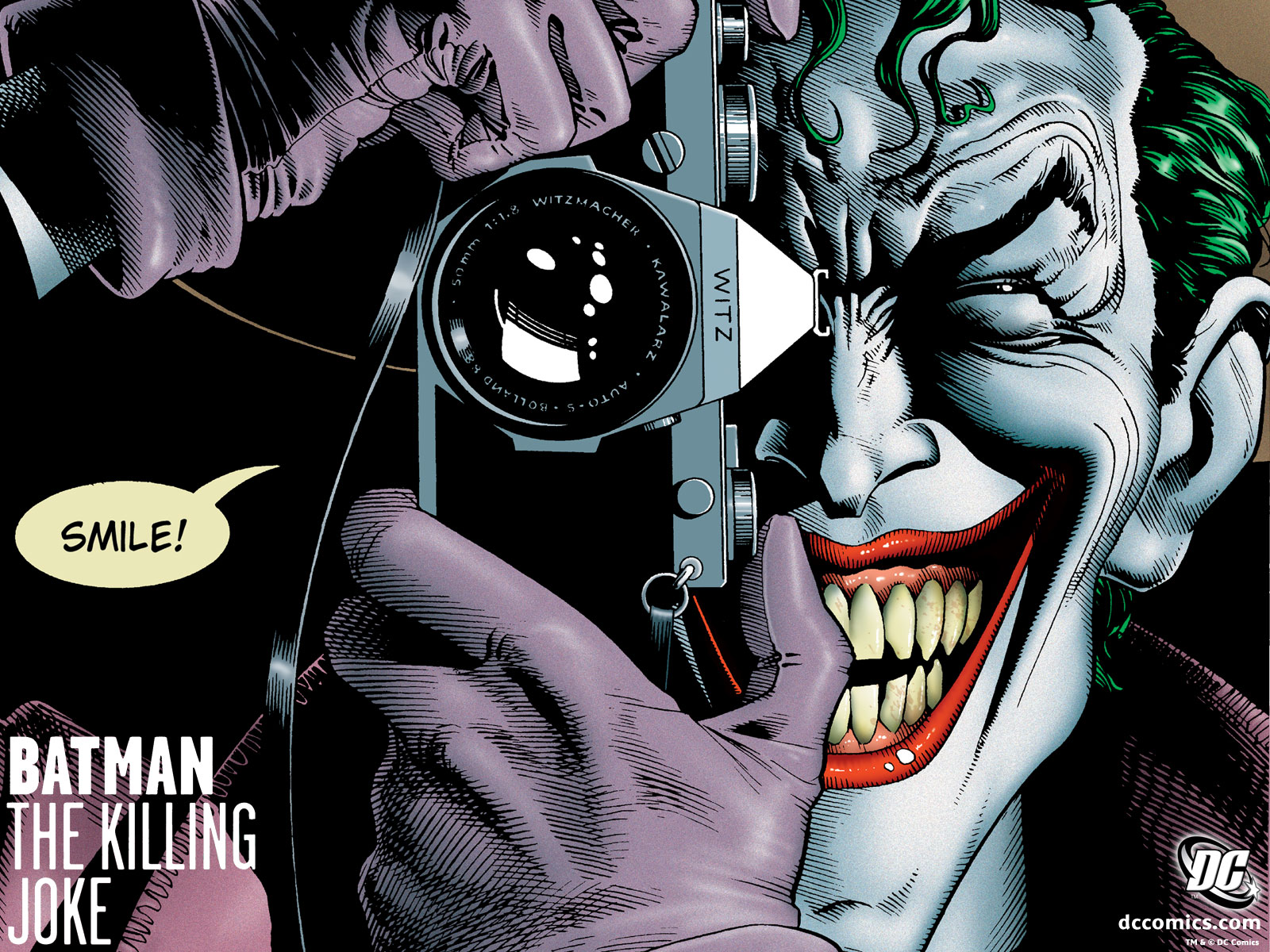 Photo via: The Collider
Written by Alan Moore, Batman: The Killing Joke is without a doubt one of the best Batman books of all time, even one of the best stories the world of comics have ever seen.
The award-winning graphic gave readers the shocking origin of Batman's arch-nemesis The Joker. We see how sadistic the Joker can really be as he breaks Commissioner Gordon and his daughter's spirit, while we get brief disturbing and sad flashbacks of how the Clown Prince of Crime came to be. As a struggling stand-up comic, what pushed the Joker to lose all his sanity? Once the Joker is done with Commissioner Gordon, nothing will ever be the same. This book portrayed the Joker at his most disturbing and his actions reverberated throughout the DC universe.
2. Old Man Logan
Photo via: comicbook.com
Rumors are swirling that the third Wolverine movie will have an R-rating and its story will focus on the Old Man Logan story arc. The story takes 50 years into the future, a future wherein most superheroes have been killed, the bad guys won and the world is divided by supervillains.
We see Wolverine as a pacifist, refusing to pop his claws, a pathetic former shell of the hero he once was. He lives a simple and peaceful life with his family while being occasionally bullied by the Hulk Gang–gamma ray-infused inbred grandchildren of Bruce Banner. He reluctantly accepts a job from his old friend Hawkeye to make some moolah to pay for rent and secure his family's future. They go on a journey that they may not survive. As the book progresses, we find out what happened on that fateful night that Wolverine decided to stop using his claws, in a scene that is emotionally-traumatic and gruesome to Marvel fans and non-fans alike. This is going to be one bumpy and bloody ride across a post-apocalyptic Marvel universe and we do hope that we will indeed see an older Logan in Wolverine 3.
1. Preacher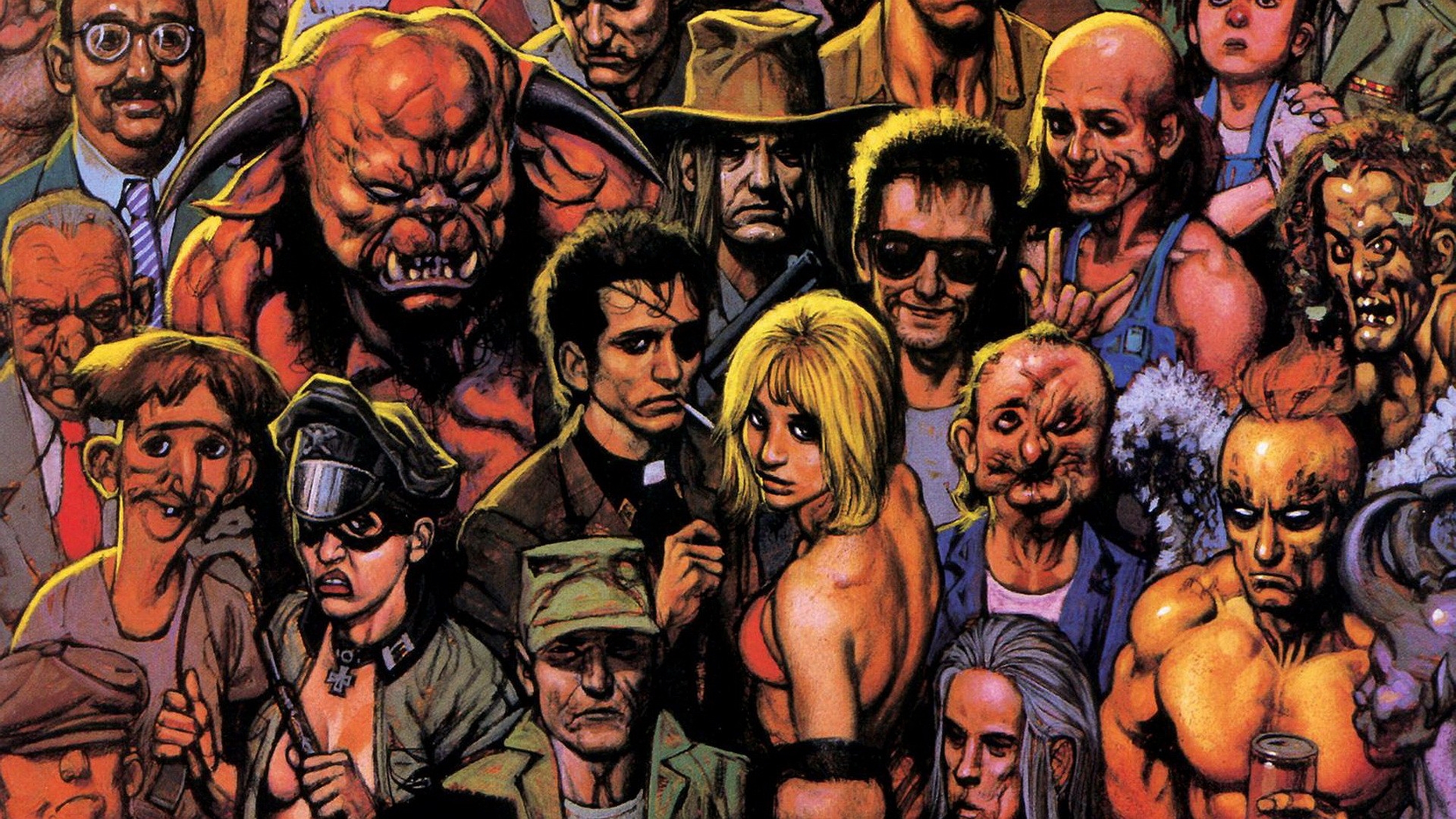 Photo via: Biffbampop
Preacher isn't just a comic book, it's a goddamned experience. Though it's already being released on TV with Seth Rogen and Evan Goldberg as producers, there's still only so much you can see on TV, and the comics goes deep into some really dark and disturbing shit. Still, the trailer shows great promise:
A preacher named Jesse Custer gets possessed by a creature called Genesis, an offspring from an unauthorized and unnatural mating between an angel and a demon. The possession gives him the power of the Word, forcing anyone who can hear and comprehend him to obey his words (he literally made another guy shit his pants when he said so). His power rivals that of God's and upon Genesis' creation, God abandoned heaven and goes into hiding on earth.
What's a preacher to do? Jesse goes across the world with his girlfriend Tulip and best friend/alcoholic Irish vampire Cassidy to find God and hold him accountable for abandoning all of his creations to set things right, while dealing with unsavory characters by the way. Said unsavory characters include: the Angel of Death, a homicidal family of inbreds, an organization controlling the government and who also incidentally are hell-bent in producing the second coming of Christ, and more.
There are a lot of dead bodies as the book explores themes and makes us ask ourselves hard questions on morality, religion and faith all the while ripping our hearts out from chest and making us laugh along the way. Ultimately, this is a book about the good guy wanting to set things right, and who doesn't love seeing the good guy kick some ass?
These are just some adult comic books that we'd like to see on the big screen, and there's a LOT of them. Which ones would you like to see? Let us know in the Comments Section!