The regular person can barely differentiate between fonts, let alone point out the difference between Serif and Sans Serif. After all, words are all the same. But almost everyone can identify Comic Sans.
Since its conception in 1994, Comic Sans has been ridiculed and reviled for its aesthetics (or lack thereof). Everyone loves to hate it. However, it turns out that using Comic Sans may actually be a productivity hack.
It actually helps you retain more information
Of course, this so-called productivity hack is rooted in science. Back in 2010, a group of researchers from Princeton University conducted an experiment where participants who read material in Comic Sans retained information 14% better than those who read it in Arial. And that was just one experiment. The second compared the performance of high school students, and Comic Sans was still the star of the show; students who had to review material in Comic Sans did better in their tests.
This "ugly" font is *apparently* more readable
Though many cringe at the mere sight of the font, Comic Sans' strength lies in its distinctive characters. Its irregularly-shaped style widens the differences between similar looking characters such as p, q, d, and b. The uneven spacing and quirky inconsistencies of the font also increase its overall readability. Psychological and typographic design theories point out that such asymmetric characteristics prompt the brain to pay more attention, and thus sharpen its focus.
The same concept was used in the development of bionic reading: a tool that emboldens the first few letters of the word and allows the reader to find both the beginning and the end. The brain eventually completes the remainder of the text. The result? Reportedly smoother reading experiences.
As the words look dissimilar, the reader or writer does not have to take a double-take as they go through the page, and the probability of confusion decreases.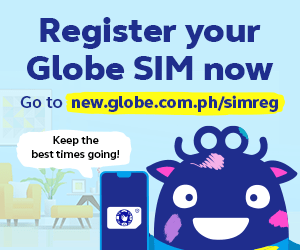 It apparently makes writers more productive
y'all remember the whole "writing in comic sans sparks creativity" thing ?? it fucking works i wrote all that in probably twenty minutes pic.twitter.com/0fEzV1q6j5

— eek! inactive (@28Iuv) December 17, 2018
In 2018, Twitter found itself spiraling after one user found that writing in Comic Sans actually helped them write faster. Everyone was a blend of pure hatred, confusion, and wonder. How could a font so horrible actually boost their productivity?
Could it really be because of Comic Sans alone? People need to know.
A year later, a viral Tumblr user lividly proclaimed that Comic Sans increased their writing speed and creativity in an instant. The post stated that they had never written as many words in a single night, at 2 AM, before the font entered their life. Soon, the replies began to flood with similar testimonies: working adults themselves had written several papers in a span of a few hours, writer's block had been conquered, and the pressure correlated with facing a blank page had been eliminated.
The font specifically designed to party alongside a cartoon dog character was helping thousands of writers finish their work online, and deadlines were being met.
Gentle Reminder: It's Alright If You're Not 100% Productive Right Now
Gentle Reminder: It's Alright If You're Not 100% Productive Right Now
Kyzia Maramara | Jul 27, 2020
It turns writing into a game
How does Comic Sans help you write better? Though this hasn't been studied extensively, one can guess. As Comic Sans playfully enters the page, a writer may feel less of the burden to avoid mistakes. The pressure of perfection that all writers suffer from almost becomes nonexistent.
Instead, the silly font dumbs mentally draining tasks down into a game-like showdown: How many more words can I write?
With this gamified mindset present in the writer, they tend to feel more freedom in their work; they explore ideas and styles without a second thought, and sparks of their creativity continue to ignite. The action then starts to resemble how one writes with their own hands: it can be messy and almost illegible, but it's smooth, free-flowing, and productive.
More than just a font
Typeface choice can also have a big impact on dyslexic readers. Dyslexia is a condition that may cause one to mix up letters and figures, and distort the words in front of them. This makes reading and writing a daunting task.
As it is a complex phenomenon that affects the brain—there are several forms of dyslexia—science has recognized the need for tools to assist dyslexic readers, such as dyslexia-friendly fonts. These commonly stress lines of the text, heavily weigh bottoms of letters, and use distinct shapes to prevent confusion upon flipping and rotation. Other factors that may be taken into consideration are font size and spacing.
Some fonts designed specifically for dyslexia include Sans Forgetica, Dyslexie, and OpenDyslexic. Other fonts that may be more accessible (though not necessarily designed for dyslexia) include Verdana, Courier, and, of course, Comic Sans. However, the scientific community has yet to identify the primary causes of dyslexia and the methods to improve dyslexic reading and writing. But it's safe to say that there's no harm in trying.
No harm in trying
While the jury is still out on whether or not Comic Sans really makes you more productive, one thing is for sure: it seems to be working for a massive group of writers all around the world.
As soon as that theory lives, researchers can continue to raise the stepping stone for assisting overall linguistic difficulties, and writers can continue to "lie" to themselves in the pretense of completed deadlines.
You never know, maybe this article was originally written in Comic Sans, too.
Check us out on Facebook, Instagram, Twitter, TikTok, and YouTube, to be the first to know about the latest news and coolest trends!