We can't deny the truth that this cliché saying holds: "change is the only permanent thing in the world." And one of them is at some point, we'll have to say goodbye to our youth and try to live in bigger shoes – become an adult. Adulting can be scary and intimidating because you'll have to deal with bigger responsibilities. But check how these coming-of-age K-dramas capture what adulting is like, and make you feel less alone.
Age of Youth
Also known as Hello, My Twenties!, Age of Youth is a show about five girls in their twenties who become housemates in an apartment called "Belle Epoque". Though the girls have different personalities, they eventually grow closer and deal with life's struggles together: from personal issues to jobs and relationships. Just like the French translation of Belle Epoque, "a beautiful time", Age of Youth shows that even if life can be difficult at times, it doesn't mean you won't have a beautiful time.
Reply 1988 is the third installment in the Reply Series. A group of five best friends living in the same neighborhood lean on to each other as they face their teenage years and decide what they want to pursue in the future. It's more than just the typical dramas that focus on romance and friendship as it also gives a window to what different families looked like in the late 80s in a suburban neighborhood in Seoul. What kind of adventures will they take on together?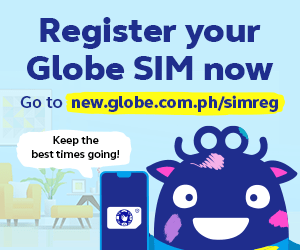 School 2017
School 2017 will capture your heart as it gives a realistic take on a high school student's life. A charming student, Ra Eun Ho, dreams of becoming a webtoon artist despite being a victim of class discrimination. When she's accused of being the legendary troublemaker Student X, her dreams of pursuing art in university is threatened as she faces expulsion. Who could the real Student X be?
Because It's The First Time
Because It's The First Time captures the feeling of looking forward to new changes in life and revisiting old memories. Six friends face each other's many firsts as young adults: romance, switching jobs, school, and family issues. Though the drama only has eight episodes, you'll get a peek of each of the friends' lives as twenty-somethings that are uber relatable.
Short K-Dramas You Can Watch In One Sitting, Cause We Got Things to Do
Short K-Dramas You Can Watch In One Sitting, Cause We Got Things to Do
Bianca Katipunan | Apr 20, 2020
Dream High
Dream High shows the story of six art high school students who come from different backgrounds but have one goal: to become music stars. They face different adversities as they work towards their dreams: rivalry, tests of friendships, and sacrifices. Will they make it in the end?
Because This Is My First Life
Three best friends who met in high school are already in their early thirties. Yoon Ji Ho quits her job as an assistant writer in dramas and ends up marrying Nam Se Hee all because the latter needed a housemate to pay for rent. Lee Som wants to be a powerful CEO but she's stuck working with a group of condescending men who harasses her. Yang Ho Rang has been in a relationship for seven years but her partner still cannot commit to marriage. Because This Is My First Life blends the lives of the three best friends into one big lesson: it's never too late to figure things out.
Fight for My Way
What if the life you wanted to live takes a wrong turn and you're stuck in a job you didn't dream of? Fight For My Way shows the lives of childhood best friends facing a quarter-life crisis as they enter their late twenties. Stuck in crappy jobs and rocky relationships, they fight for different ways to pursue their dreams amid life's different troubles.
Misaeng (Incomplete Life)
Misaeng shows a realistic view of young adults who are still trying to find their place in life. It gives a glimpse into the lives of office workers: newbies finding their places in the company, working moms, and bosses dealing with the company's issues. The world of adulthood will give you many hurdles to conquer, but they're all chances to grow.
What are your favorite K-dramas? Share with us below!