August is around the corner and it only means one thing – a new semester is ahead of you. Either you're still in online classes or finally back to face-to-face classes, you have to tweak your study routine to secure that ~uno~.
Studying doesn't come easy for most of us. Many college students enter university without any study skills because they never needed to study in high school. But college is a whole different ball game — you have to study to survive.
It takes a lot of adjustment to find a study method that suits your learning style. But if you're stuck doing these common study mistakes, it might be harder for you to get that Latin honor of your dreams, let alone pass your classes.
1. Not having a schedule

It's not easy to say no to spur-of-the-moment inumans and road trips with your friends. Sure, you'll have the time of your life, but you will end up cramming for your test that's worth 30% of your final grade. There's nothing wrong with having fun but there's always a time for it (usually after your exams!).
What to do instead: A calendar or planner always comes in handy whenever a new term begins. Take note of dates like deadlines, quizzes, and major exams. You have to create a schedule where you allocate sufficient time to prepare for tests then free up some days to rest.
2. Overstudying with no breaks

When it's only a few days before your major exam and you haven't studied anything, pressure and anxiety can eat you alive. You'll most likely sit on a corner and spend the whole day studying with no rest. You might feel like you're being productive, but this can lead to burnout — you might end up flipping through pages without learning anything.
What to do instead: Take a few breaks once in a while. Try the Pomodoro technique where you study for 25 minutes then have a 5-minute rest. This will give your brain some time to absorb all the information and understand what you just read. You can take a little walk, stretch out, or eat something.
Get Your Study Schedule on Track With These Cute Korean Study Planners
Get Your Study Schedule on Track With These Cute Korean Study Planners
Bianca Katipunan | Aug 31, 2021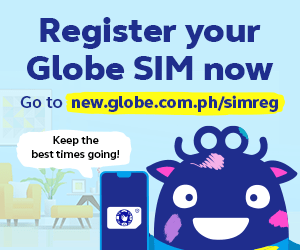 3. Taking TOO MANY breaks (or Reverse Pomodoro: 5 mins study, 25 mins break)
It's hard to focus when your phone is always buzzing. Everyone understands your FOMO. We are all obsessed with the internet and it's really difficult to take time off. But yes, it's not healthy.
What to do instead: Shut your phone down when you're about to study. Put it somewhere you can't see.
4. Memorizing and not understanding
I'm certain that at one point in your life you tried to memorize everything to ace your exam. You tried to recite the whole definition of mitochondria without knowing what its role as the 'powerhouse of a cell' means. It's like memorizing all the math formulas out there but not knowing when and how to apply them. It's useless.
What to do instead: Make an effort to understand each concept and how it works. Know what's the function of mitochondria and learn why your math formulas divide x by another letter. When you know how these lessons apply in real life, you'll be more likely to retain the information!
5. Studying in chronological order

Most people tend to study their lessons in chronological order without weighing what courses need to be prioritized. It may feel like it's the most logical sequence but it's a big NO! You're just wasting your time.
What to do instead: Before planning out a study schedule, evaluate every lesson you're about to review. Set your priorities. If you already have sufficient knowledge in algebra, just skim and scan. Then allot more time for your trigonometry lessons. Focus on subjects you're not really good at.
6. Not testing your knowledge

A lot of students stop studying after reading their books and reviewing their notes. But it shouldn't stop there. You should be responsible in evaluating what you learned by answering some practice questions. This way, you'll get to know where you should improve.
What to do instead: You can recite and explain the things you learned to someone else or let them ask you questions. But a better way to gauge your knowledge is to look for questionnaires from your book or online. There are a lot of free quizzes you can find through Google and it's a healthy way to test your skills.
7. Not asking for help

There are lessons that you thought you understood during lectures but when you try to study it on your own, you don't get it anymore. Some people try to re-learn everything on their own, but this isn't efficient, especially if it's a complicated topic that you're really struggling with.
What to do instead: Always remember that there's no shame in asking for guidance. There will always be people ready to lend a helping hand. You don't have to do it all alone.
8. Over Highlighting

Are you one of those folks who splurge on cute stationery? We get it. You love your pastel highlighters and colorful pens but do you really need to highlight everything? It looks so pretty, but doesn't that defeat its purpose?
What to do instead: Read the whole thing before highlighting. Know what are the most essential things to remember then highlight them.
I hope you finally find the courage to let go of the study mistakes you're guilty of!
What study routine works best for you? Share it in the comments below!