The Filipino school system has been the same for 100 years, with children boxed into traditional classrooms and rigid class schedules. But as we've observed since the beginning of the pandemic, learning does not have to be restricted to the boundaries of a classroom.
Every student is unique

Each child is unique. They differ in how much time they need to learn something, what sparks their interest, and what tools and resources work best for them. So why do we continue to pigeonhole all students into one learning setup?
Standardized tests don't measure intelligence accurately
Most Filipinos have been subjected to standardized tests that required us to rely on rote memorization. Memorizing may have helped us get the grades we wanted, but wasn't exactly effective when it came to actually learning and digesting the information. Of course, not all tests are bad, but this is why so many progressive schools are veering away from standardized tests and turning to assessments that focus on critical thinking and understanding, instead of just memorization.
Laptops Below PHP 58K Perfect for School, Work, and Play
Laptops Below PHP 58K Perfect for School, Work, and Play
Meryl Medel | Aug 11, 2022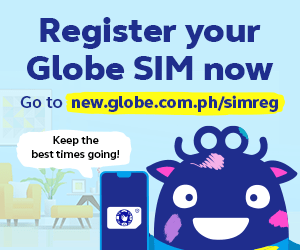 Students need flexibility to fully understand their subjects
In traditional classrooms, students are forced to work according to the pace of their educator. This can (and often does) leave some students behind or leave faster learners bored and disinterested. When students work at their own pace, they are actually able to go through their lessons in a way that allows them to properly digest the material.
Flexibility creates motivated learners
With flexible learning, students can plan their activities and learning plans according to their interests. By giving students more leeway in their education, they become more motivated to study and learn.
Flexible learning fosters collaboration
Flexible learning is built on collaboration. With flexible learning, students, educators, and parents work together to set learning plans and goals that meet the requirements of the academic curriculum while addressing the student's needs.
Personalized learning can lead to better academic performance

Grades aren't everything, but they can be a good indication of how effective a learning system is. And with personalized learning, students can actually find more success. One study by the Rand Corporation found that personalized learning programs led to better test scores within two years.
Flexible learning makes the most of the digital landscape
With the advent of technological tools, children now have more access to resources that previous generations could not even imagine. So why stick to outdated tools and setups? As the Filipino child's educational needs change, so too should the learning systems adapt and evolve.
So, what now?
For many children, flexibility is key to helping them reach their full potential. This is exactly what APEC Schools' SmartClass offers. An innovative e-homeschooling program, SmartClass is designed for independent, curiosity-driven learners. Embracing the ever-changing digital world, SmartClass is an innovative learning system that's built for the future.
In SmartClass, the curriculum doesn't revolve around grades and tests. Instead, independent learners are tasked to conduct research and work on case studies across two or more subjects. This way, SmartClass students are empowered to take control of their education and develop critical thinking and creativity.
Unlike most traditional homeschooling curricula where the parent is the child's primary and only educator, SmartClass parents receive support from professional teachers, coaches, and coordinators through one-on-one consultations.
Such a support system ensures that the student is on track and that they're inspired to learn, so parents can rest assured that they're giving their child quality education. In fact, SmartClass has the seal of approval from Ayala Corporation and the Yuchengco Group — two formidable conglomerates that partnered to create APEC in line with their commitment to nation-building through affordable but quality education.
To learn more about how SmartClass can enable your child to learn without limits, watch this video.
Parents determined to enable their children's success with adaptive learning institutions may reach APEC Schools at apecschools.edu.ph, email admissions@apecschools.edu.ph, or contact (02) 7720 2620.