What started out as a small bamboo-made kiosk filled with essential supplies under a tree shade along Maginhawa Street, Quezon City is now taking the whole country by storm. The Maginhawa Community Pantry is the brainchild of 26-year-old furniture business owner Ana Patricia Non. In just a few days, Non's initiative quickly gained traction across Metro Manila, then reaching far corners of the Philippines. Community pantries have even reached Baguio, Palawan, and Davao — feeding the needy one stomach at a time.
As more and more concerned citizens are picking up from this initiative, here are things you need to know about this bayanihan effort:
From humble beginning to ripple effect of kindness nationwide
This UP alumna also had her fair share of misfortunes when her business suffered a two-month slump due to the reinforced community quarantine. But even in spite of this, she used what little had left from the ayuda she received, and set up her community pantry as soon as she received the green light from the LGU: a kiosk in front of lot 96 in Maghinhawa Street.
Her initial supplies included vegetables, rice, vitamins, coffee, canned goods, and even face masks and hygiene products. Just days after, sweet potatoes all the way from farmers in Paniqui, Tarlac came pouring in and tricycle drivers helped in repacking. Initially meant for struggling vendors and jeepney drivers, the pioneering community food pantry has now served 3,000 individuals.
Not charity, but mutual aid
Like an unspoken mutual treaty, this initiative promotes both acts of giving and receiving. As the words written on a makeshift cardboard placard say—"magbigay ayon sa kakayahan, kumuha batay sa pangangailangan"—nothing more, nothing less. As an act built on trust, there was never a time when an individual has gotten more than what he needed.
And when asked if she had fears of running out of supplies, Non said her pantry had a steady influx of goods from concerned donors. In an interview with ABS-CBN, she said, "Kung mawalan ng pansensya, hintay lang tayo nang kaunti, magkakaroon din. Ganoon din naman sa kusina natin hindi naman lagi may grocery. May darating at darating rin, wala pong tapon."
"This is not a charity. This is like mutual aid. We're all helping each other," Non said in an interview with Inquirer.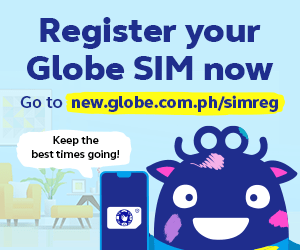 How can I find the nearest community pantry?
From Ilocos Sur to Davao del Sur, this community food pantry concept has spawned hundreds of local food banks across the country. As a week-old concept, the list is rapidly growing. Here's a list of the community food banks for you to visit.

For a live map of food banks across the nation, visit this site.
How do I help?
For those who opt to give in-kind donations, you may check this list of existing community food pantries across the country. You can also find here the details of the contact person, their number, google maps details of location, and the respective account numbers of their organizations. Of course, you could also donate cash — bank details are also included in the link.
You could also hit two birds with one stone by ordering your donations straight from local farmers:
Have Your Fresh Produce Delivered by these Stores that Support Local Farmers
Have Your Fresh Produce Delivered by these Stores that Support Local Farmers
Ina Louise Manto | Oct 06, 2020
How do I start my own community pantry?
Don't have a community pantry near you? Why not start your own? It'll be some hard work and you'll need plenty of help, but as these hundreds of community pantries in the country have demonstrated, so many are willing to help.
To start, you can get your friends and family to raise funds for your first batch of groceries. Set up a table at a strategic spot that gets lots of foot traffic (it's a good idea to coordinate with your barangay officials for this). Prepare signage, tables, boxes, and carts, then go on social media to get the word out.
By the people, and for the people
With the success of this initiative, some netizens can't help but urge business tycoons, especially the owners of massive supermarkets in the country, to also launch community food banks to help the needy. Some have also urged their LGUs to start community pantries. However, many have also pushed back on this idea, saying that community pantries shouldn't be used to promote a business or a politician's name, but stick to their original design: by the people, and for the people.
Experiencing hunger hopelessness, feeling the concrete effects of economical disparity, and tired of waiting for the government to get its act together, what do the Filipino people do? They band together. Mabuhay kayo! 🇵🇭 #CommunityPantryPH

ctto~Jean Palma for the picture pic.twitter.com/u2aTfRy6vD

— devin😍💙👑🐯 (@SJ_ELF25) April 19, 2021
"The most tangible sign of hope"
Many have lauded these community pantries for what they symbolize: hope. The Philippines has had a bleak year, and the last few months have been particularly difficult for many. For Caloocan Bishop Pablo Virgilio David, these pantries are "the clearest and most tangible signs of hope in the midst of the hopelessness brought about by this pandemic".
The reality: This isn't a long-term solution
Community pantries are one quarantine trend we hope would never go away. But the reality is, it won't solve poverty or end hunger. According to Non, this is just the first step towards real change and action. "'Di nito masasagot ang root case ng kagutuman pero okay na rin na pantawid-gutom sa mga nangangailangan. Mahirap magtrabaho, mag-aral, at lumaban habang kumakalam ang tiyan."
A Step-By-Step Guide To Voter Registration During the Pandemic
A Step-By-Step Guide To Voter Registration During the Pandemic
Meryl Medel | Nov 16, 2020
Have you been to a nearby community pantry in your area? Tell us your thoughts about it!