If you can't go to a resort for summer, you have no choice but to bring the resort to you. Who says staying at home has to be boring? There's still a way to enjoy the summer and relieve yourself from this punishing heat. Instead of sulking about your plans going up in flames (thanks, pandemic), how does soaking in an indoor pool sound like? The kids and kids at heart will thank you for it. We've rounded up 8 inflatable pools fit for every budget. Check them out below!
Family Size Inflatable and Thickened Outdoor Pool with Electric Air Pump
Size: 305 x 180 x 56 cm
Price: P1,888
For less than P2,000, this rectangle inflatable pool is worth your hard-earned money. It also comes with a free pump so you don't have to waste your breath. Strapped for cash? Get the smaller version for P999. Get it here.
INTEX Easy Set Pool

Size: 8 ft x 24 in
Price: P2,400
If you have space in your yard, this INTEX round pool would be perfect. Its 3-ply material makes it tough and durable, you don't have to worry about the 1,942 liters of water spilling. Get it here.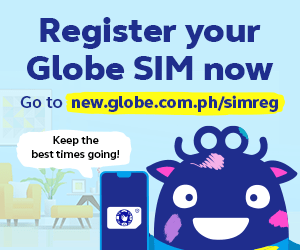 INTEX Family Pool

Size: 120 x 72 x 22 in
Price: P2,500.00
When it comes to inflatable pools, you can trust INTEX to have the ones with the best quality. This pool is made from sturdy vinyl that won't pierce easily so don't worry (but remove sharp objects around it please). Get it here.
Bestway Wonderful Aquarium Inflatable Pool + Pump

Size: 239 x 206 x 86cm
Price: P2,538
Kids will love this Wonderful Aquarium pool that features an inflatable dolphin, octopus, clownfish, and inflatable rings. The best part would have to be the inflatable slide (too bad there's no version for adults!). Get it here.
INTEX Jump-O-Lene

Size: 80 x 27 in
Price: P4,000

Take your indoor inflatable pool to the next level with INTEX's inflatable trampoline. (No, this isn't the kind of pool you swim in.) Sorry adults, this one is strictly for kids only. The trampoline can carry a maximum weight of 54 kg. But hey, if you're lighter than that, maybe you can try it out. Get it here.
Inflatable Swimming Pool + Pump

Size: 305 x 183 x 56 cm
Price: P3,699
Kids and adults will enjoy dipping in this four-layer rectangular inflatable pool. You can purchase the pool only or get it with the pump for an added fee. This online store also sells round Splash and Play pools. Get it here.
Bestway Fast Set Inflatable Family Pool + Electric Pump

Size: 10 feet
Price: P4,500
One of the largest inflatable pools you could get is this Bestway 10-foot round pool. It even comes with a free electric pump! Imagine taking a dip to relieve yourself from the summer humidity. Your kids will never want to get out of this pool — EVER. Get it here.
Bestway Large Family Pool with Filter and Pump

Size: 12 feet
Price: P5,800
Splurge a little and get this 12-foot round family swimming pool. You don't have to squeeze the fam into a tight pool! It even comes with a filter and pump. Get it here.
Check us out on Facebook and Instagram and be the first to know about the latest news and coolest trends!