On June 30, Presidential Spokesperson Harry Roque had the pleasure of revealing that the Philippines has managed to finally beat something related to the coronavirus pandemic. He was elated that the number of COVID-positive cases for June did not reach 40,000 as projected earlier by researchers from the University of the Philippines. Everyone felt his excitement. During thee press con, he even waved his fists in the air!
With 36,438 COVID-19 cases to date, Presidential spokesperson Harry Roque says the country has beaten the University of the Philippines' projection of reaching 40,000 cases by June 30. https://t.co/sDo55hOx53 pic.twitter.com/T3oQVMIjux

— CNN Philippines (@cnnphilippines) June 30, 2020
Netizens basically took this as a cue to unleash a barrage of memes and criticisms the government's way.
The priceless reactions
PHILIPPINES 37,514
Congratulations Philippines! pic.twitter.com/JwJREQnxlF

— marco (@marcoferrer9) June 30, 2020
MULING NANALO ANG PILIPINAS!!! CONGRATULATIONS PO SA ATING LAHAT!

Posted by John Verlin Sántos on Tuesday, June 30, 2020
What a relief that the UP predictions did not come true! We were almost tempted to jump for joy, but then we remembered that we're still under GCQ, with no concrete plan in sight, thousands of hungry Filipinos, and the country buried under a ton of debt. Kinda puts a damper on the celebration.
The edits
We tired pic.twitter.com/F426at8aDi

— Geli (@geliarsenic) June 30, 2020

So that was what he was trying to tell us in secret!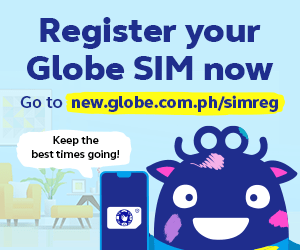 But some were unamused
Roque: Congratulations Philippines we did it!

Philippines: pic.twitter.com/DtvdcVaa1H

— karlos (@crlsbetonio_) June 30, 2020

We still can't get over the Harry Roque spaced out memes. This will haunt the internet for life.
#WeFightAsOne
Akala ko the whole time COVID ang kalaban, UP pala! Congratulations!! 👍🏻👍🏻 https://t.co/vKPLQ2wb2h

— Luis Manzano (@luckymanzano) June 30, 2020
UPDATE: After defeating the UP Fighting Maroons, Malacañang's Harry Roque will face the Ateneo Blue Eagles in a best-of-three finals series.

Congratulations, Philippines!!!

— Ted Pylon (@TedPylon) June 30, 2020
Kailan ang Game 2?
We want to see the same energy, sir
Roque on vs. Roque on
beating beating
UP prediction COVID-19 pic.twitter.com/emvSEMpVe0

— Kamille Anarna (@kaeanarna) June 30, 2020
2018: UP Fight!
2020: Fight UP!
If we put things in perspective, what did we really win?
Si Roque parang basketball team na nag-celebrate dahil tambak lang sila ng 23 pts when they predicted na tamabak sila ng 25.

Vietnam & Thailand expected to have tens of thousands of Covid cases. Now they have zero. That's when you rejoice. Not when you have 36k+ instead of 40k.

— Kip Oebanda (@kipoebanda) June 30, 2020
The 36,438 cases were not the real total number, the government themselves admitted that there were still backlogs to add to the official data. At the end of the day, we're still clocking in at least 1,000 cases daily, a drastic comparison to what used to be as low as 300 cases before. The only thing we "won" is the World Health Organization's record for the
fastest increase in the number of infections in the Western Pacific region
. Congratulations, Philippines.
When will we get our priorities in order?
Harry Roque rejoicing on the radio about how we 'beat the UP projection' & even saying 'Congratulations Philippines!' is the worst thing I have heard today.

Ang kalaban ay COVID.

Not UP.
Not the protesters.
Not the citizens.

Will this gov't ever get its priorities in order? 🤡

— MJC ⚖ (@banana_mjc) June 30, 2020
The researchers from UP are not the enemy, nor are the protesters and citizens. It isn't even ABS-CBN and Sky Cable or J&T Express (why is this a national concern anyway?). From day 1 of the ECQ, it has always been the deadly coronavirus pandemic that's taking the lives of Filipinos daily.
COVID-19 is confused
Editorial cartoon by Max Santiago: Congratulations, Philippines! pic.twitter.com/mm7AShjGDO

— Manila Today (@manila_today) June 30, 2020
Covid 19

USA : We will die
Italy : We cannot survive
England : The end is near

Philippines: Congratulations Philippines for beating UP prediction. lEt's do It Again.- Roque pic.twitter.com/6genIPzNBx

— Haruto (@HadeadRiego) June 30, 2020
Before the day ended, the UP Office of the Student Regent Facebook page issued a statement that simply reiterated how beating the coronavirus should be the country's top priority.
"The COVID-19 pandemic has indeed exposed the vulnerable healthcare system in the country," they wrote. "The clock is ticking and there is a huge need to effectively act now and to recognize that the pandemic requires a pro-people, rights-based comprehensive program to be resolved. The Filipino people deserve better."
What did you think of Roque's statement?