We've recently marked the 100th day since President Rodrigo Duterte placed Luzon under community quarantine. The three months that passed have tested the limits of our emotions, patience, resilience, but most of all the trust we give to the authorities that govern over us. From the beginning it has been clear — to survive this pandemic, cooperation between the general public and the government is essential. But how can we seamlessly do that if both sides can't seem to see eye-to-eye? And how can we beat the crisis if we don't stay vigilant?
By now, we've experienced all the "–CQs"

From ECQ and MECQ, the largest cities in Luzon were slowly eased into General Community Quarantine or GCQ that started on June 1. This meant that local government loosened curfew measures, some public transportation is allowed back on the streets, and restaurants, malls, and other establishments have reopened.
Guys, just to be clear, the virus doesn't care about ECQ, GCQ, MECQ, height, weight, politics, nor our opinions about it. It will get us the moment we get careless. This isn't to scare us. It just is. You stand in the rain, you get drenched. Stay vigilant.

— dennis poliquit (@BigDtalks) May 16, 2020
The President has reasoned out that despite our country's alarming problem of rising coronavirus cases, opening up the city is the key to revive our faltering economy. For months, the most vulnerable communities have been groaning from hunger. And since donations and food packs can only go so far and without a clear plan of aid from the government, the hungry have to find their own ways. After months without any income, the GCQ lets them continue with their livelihood. For the marginalized, the GCQ was a beacon of hope.
No, the virus is not under control
View this post on Instagram
It wasn't only the marginalized that were itching to go out. Other people were too, only for different reasons. We started seeing people queueing for restaurants and crowding fitness parks. Leveling up to GCQ might have seemed like the satisfactory stretching of limbs long-cramped at home — finally!
But the numbers tell a different tale. Our COVID-positive cases continue to climb and despite the government insisting we're doing well, the Philippines has the fastest rise in cases in the Western Pacific according to the World Health Organization.
We all want things to go back to normal. We all want to be able to dine outside with friends and family, have dates at amusement parks, and tick off places from travel bucket lists. We all eagerly want our old lives back. But at this rate — especially if we become complacent — we're years from getting back to normal. Just look at how the positive cases have jumped from 300 cases a day pre-GCQ to almost 1,000 cases daily during GCQ.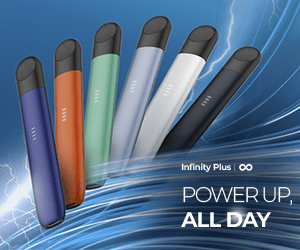 We are all responsible for our safety
bawal ang pagra-rally pero pinapayagan to? https://t.co/HCX2SU9U2t

— just sagittarius things (@scorsaguin) June 29, 2020
Look, we get it. Ever since this lockdown started there is nothing you have wanted more than to hang out with your friends over samgyupsal and a bucket of beer. GCQ made some of those things possible and this "newfound freedom" feels great. But this is not freedom — it's a responsibility given to everyone and it should be handled with discretion and discipline.
Just because we are now under GCQ does not mean the threat of the virus is gone. We are under GCQ because we have no other choice. People need to work.
Part of this responsibility is staying at home to exercise instead of joining a hundred other people to run at the CCP Complex sans social distancing. We should understand what's at stake in easing quarantine rules.
We need to practice mutual respect and trust
Once you take your GCQ privileges and you step outside, it's your responsibility to be vigilant. A Forbes article written by Dr. Mark Smolinski, an infectious disease physician and president of Ending Pandemics, laments how people seem to often forget the most basic sign of respect these days — wearing masks. The simple act of being conscious about personal basic health practices during a crisis goes a long way, especially when there are so many asymptomatic cases out there. Wearing masks and socially distancing is a duty each one of us is entrusted with.
You're free to walk around, dine at restaurants, and even go on dates, but there are sacrifices in the form of quarantine rules that need to be made. If anything, GCQ is a test of how we can take this responsibility the government has entrusted us and use it to be better citizens.
No room for blurred lines and special treatment
Add: Its not a party, but a mañanita. pic.twitter.com/RKSKV3OilA

— Tony La Viña (@tonylavs) May 15, 2020
But respect and trust go both ways and these two important elements have tested us from the beginning. How can we trust authority that thinks "beating" a University of the Philippines researchers' prediction is a success?  How can we trust them if they detain people for breaking social distancing rules yet cram them into vehicles?
Tough.
The last few months have given us more blurred lines than a grade schooler's smudged notebook. We've seen the powers-that-be implement a minimum number for gatherings, yet witness how they organized a mañanita; we've seen them implement strict quarantine rules but bend it just a little to let other people run free. The double standards are dumbfounding, to say the least.
We survive together from a distance
It's sad that in the midst of a pandemic, we still have national issues that force us to take to the streets and protest. After all, we can't just stay at home when our life and liberties are being threatened.
Fortunately, the GCQ has permitted some Filipinos to take to the streets and hold peaceful, socially-distanced protests over pressing issues such as the call for mass testing and #JunkTerrorBill. This responsibility — the onus to make sure voices are heard — is a different kind that lies heavy on the shoulders of many. Even apart and in the midst of a health crisis, we acknowledge our duty to our country and fellow Filipinos. We know the government's duty to the country and we're ready to hold them accountable to it.
No, this isn't the new normal
Earlier, the IATF referred to the GCQ as our "new normal", but
revised guidelines
from the taskforce state that areas can be considered under the "new normal" if they are no longer under any community quarantine. This may seem like a problem of semantics, but the phrase "new normal" implies the ability to go back to life as it was — this time, only with more social distancing and hygiene protocols to keep in mind.
The GCQ isn't the new normal. As much as possible, we should all still stay at home until the curve flattens. We still haven't seen that. At the end of the day, we're still in the middle of a pandemic hoping for a "new normal" before the holidays kick in.
Yes, it's frustrating that it's been almost four months of quarantine and we still haven't seen any progress. But we shouldn't let our frustration get the better of us. Ultimately it's up to us and our determination to help curb this disease.
Distant dream
A COVID-free Philippines seems like a distant dream right now, but if we all remember our responsibilities to this country and to our fellow Filipinos, it can be a reality. If we all remember to respect each other and take care of ourselves in public, we're already halfway there. In the meantime, let's work hand in hand (figuratively, definitely not literally pls) in making sure we keep that coronavirus count down. Let's stay vigilant, friends. – 8List.ph