Isn't it baffling how the internet is both an awesome tool for communication and a battleground for disinformation at the same time? We scroll through so many viral videos and read so many posts that sometimes we can't distinguish facts from deception. But it's a relief we have content creators tirelessly battling fake news and misinformation in the Philippines. These folks use their platforms for the greater good and we all know that's not an easy feat. Check them out below:
Dexter Doria
Veteran actress Dexter Doria started her educational online program DiDiSerye last January and it already garnered a lot of followers. That says something about the Filipino's desire for factual content. "Hindi paninira ang magsabi ng totoo," says the program's slogan. The series is meant to debunk fake news and provide quick fact checks in videos under 4 minutes each. So far, DiDiSerye has three episodes with the latest one talking about the fabled "Tallano gold" which has long been attached to the Marcos name.
DiDiSerye has 8.3k YouTube subscribers and 39k likes on Facebook. It has also recently launched a Tiktok account but there are no posts as of writing.
How to Stop Falling for Fake News: 8 Simple Steps to Spotting Bogus Stories
How to Stop Falling for Fake News: 8 Simple Steps to Spotting Bogus Stories
Cristina Morales | Apr 22, 2020
Mighty Magulang
Mona Magno-Veluz a.k.a. Mighty Magulang is a history enthusiast and genealogist with degrees in Business Administration, Applied Economics, and Strategic Marketing. She has dedicated her Tiktok account to educate Filipinos on the platform about history and facts on popular Filipino figures. Her most-watched video (1.6 million views!) is a September 21 post on martial law where she shared the macroeconomic effects of the Marcos era on the lives of the Filipinos. You wish Magno-Veluz was your history professor!
If you want to read more about a particular post, Mighty Magulang has provided a Google doc for suggested readings and references. Knock yourself out.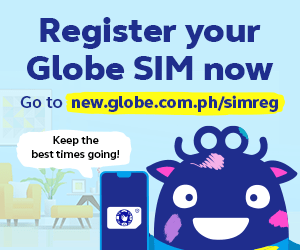 Janina Vela
Janina Vela's YouTube channel has evolved over the past few years. She focused on inspirational, fashion, and beauty vlogs before but you'll find that in recent years, she has been using her platform of 723k subscribers to educate on local politics and issues. While she doesn't frequently upload topics on these, her previous videos still serve to educate the masses — especially the younger generation. Janina's latest one is an interview with people who experienced martial law firsthand. You can also watch her videos on ABS-CBN's 2020 shutdown and the effect of the COVID-19 pandemic on Filipinos.
How Paid Internet Trolls Work and Why You Should Ignore Them
How Paid Internet Trolls Work and Why You Should Ignore Them
Kyzia Maramara | Apr 06, 2020
Arshie Larga
Fake news in the Philippines isn't only found in politics, it's abundant in the medical world too. You'd be surprised to find a lot of misinformed Filipinos when it comes to medicines and health practices. This is why registered pharmacist Arshie Larga's platform is well appreciated. He boasts of 2.6 million followers on Tiktok where he answers questions on medicine and explains what certain products, pills, and procedures are for. His videos are easy to understand too.
Dr. Kilimanguru
If Arshie's content focuses more on medicines, Winston Tiwaquen a.k.a. Dr. Kilimanguru's videos center more on health practices and information on diseases. The best part is that everyone gets free advice from a licensed medical doctor. Dr. Kilimanguru's 3.8 million followers on Tiktok attest to how much everyone values factual medical content. He has created videos on a number of topics from kidney stones to debunking COVID-19 vaccine misinformation.
Rambo Talabong
Rappler journalist Rambo Talabong's Tiktok puts informed, accurate videos on your timeline. He creates fact checks on current issues and makes sure history is seen as it is — all the good, bad, and ugly. Rambo gets straight to the point to explain issues like why the Ilocos windmills aren't a Marcos project and why Bongbong Marcos never actually finished a degree.
Christian Esguerra
Christian Esguerra is a veteran political journalist whose YouTube channel is a gold mine for factual, unbiased content. Don't mistake him for those YouTube vloggers who deliver content like it's chismis — he's the real deal. He doesn't shy away from debunking fake news or criticizing any politician. Christian's analyses on presidential candidates and their campaigns are always insightful, plus he brings guests on the show that make discussions better. If you're looking for content creators to help you understand the current political events, he's your guy.
Atty. Tony Roman
Add legit and free legal advice to your Tiktok timeline with Atty. Tony Roman's quick videos. He talks about everything from landlord and tenant disputes, forced overtime at work, and local laws on cyberbullying. He even replies to comments asking for his help and opinion on legal matters. You'll definitely learn a thing or two from Atty. Roman (and subtly brag about your newfound knowledge to your friends).
Do you follow other content creators battling fake news in the Philippines? Share them with us in the comments section!
Check us out on Facebook, Instagram, Twitter, and YouTube, and be the first to know about the latest news and coolest trends!