After a 2016 reboot that divided audiences, the Ghostbusters franchise is back with a new entry, Afterlife, from Jason Reitman (Moon, Juno), son of the classic film's director Ivan Reitman (No Strings Attached, Kindergarten Cop). With an all-new cast at the fore, and more than a few nods to the 1984 original, can Ghostbusters Afterlife win over audiences old and new?
The story

The story opens with Callie (Carrie Coon, Gone Girl, The Post), a single mom moving to the abandoned farm of her estranged father, Egon Spengler (Harold Ramis, Groundhog Day), with her children, Phoebe (Mckenna Grace, I Tonya, Captain Marvel) and Trevor (Finn Wlfhard, Stranger Things). As they settle into their new rural lives, Phoebe discovers that there's more to Egon's farm than meets the eye. Encouraged by science teacher Gary (Paul Rudd, Ant-Man, Avengers Endgame), Phoebe and her new friend Podcast (Logan Kim) begin to familiarize themselves with Egon's old equipment. When an interdimensional crossrip unleashes supernatural forces on their unsuspecting town, Phoebe, Trevor, and their newfound friends suit up and complete Egon's final Ghostbuster mission.
Afterlife is a proper sequel (finally)
View this post on Instagram
Let's get this out of the way: Ghostbusters Afterlife is the sequel fans have been waiting since 1989's Ghostbusters 2. As the makers of the 2016 Ghostbusters remake found out the hard way, the largest obstacle to reviving a beloved property will always be the fans who've kept the fire burning long enough to even justify a remake, reboot, or sequel in the first place. And with social media being an echo chamber of nigh-inexhaustible toxicity, the Paul Feig (Bridesmaids, Spy)-directed, remake didn't stand a chance.
Maybe it was because Ghostbusters occupied such a specific space in pop culture – after all, how many other comedy/horror/sci-fi franchises have spun off two cartoon spinoffs, a sequel, multiple comics, and umpteen million toys? Or maybe it was the post-modern improv style of comedy flying in the face of the original's laser-focused (and eminently quotable) one-liners and sarcasm. Surely it wasn't the visual effects, which, in all honesty, were among the remake's highlights.
Regardless of whatever merit Ghostbusters 2016 may have possessed, online trolls centered around the fact that their beloved film had been remade with women in the lead roles. Indeed, the amount of online vitriol and outright hate the director, studio, and actors received was as shocking as it was distasteful. The remake was review-bombed online and the trailer, for a time, became the most disliked video on YouTube. Opening to middling reviews and so-so box office, Ghostbusters 2016 was reduced to a footnote in its franchise's history, and a cautionary tale for any filmmaker to follow.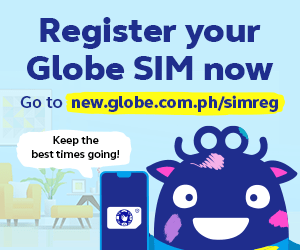 Lessons from the 2016 Ghostbusters remake
Shockingly, this writer is one of the few who actually enjoyed the 2016 Ghosbusters, if only for the fact that it didn't try to remake the original. When one considers that the original film worked from having been made at a specific point in time by a specific group of people at the top of their respective games, any attempt to recreate that would have been suicidal. Feig's mistake was trying to have his cake and eat it by shoehorning members of the original cast into cringeworthy cameos, while his first trailer even went so far as to imply that it took place in the classic universe (which it clearly did not).
This isn't to say that there was no room for fanservice, mind you, but when references are only being included for the sake of references, without consideration for how they actually figure into the overall narrative, then they're just pandering. In the end — similarly to how The Matrix Resurrections' repeatedly cuts to shots from the first Matrix —  all Feig accomplished was to remind fans that they weren't watching their beloved original anymore.
Afterlife doesn't make those mistakes.
It's a nostalgia trip (in a good way)

While the references here are absolutely shameless in weaponizing the audience's nostalgia, that didn't make them any less effective in satisfying this '80s kid's movie critic side. Nearly every reference and callback here is earned, as the screenplay by Reitman and Gil Kenan (Monster House) integrates them into the plot in ways ranging from clever and entertaining, to surprisingly poignant.
Take, for instance, the appearance of the Ghostbusters' former receptionist, Janine (Annie Potts, Toy Story, Young Sheldon); she fulfills a logical narrative purpose — of course she would be the one entrusted with Egon's keys and documents — but her evasive answers to certain questions add emotional subtext in a way that a mere cameo wouldn't. And this isn't something limited to Potts — in nearly every instance, the classic story elements, visuals, and even characters serve to enhance the experience, rather than detract from it.
The next generation

Nostalgic trappings notwithstanding, this is the story of a new set of characters, and they are a fun bunch, with McKenna's Phoebe at the forefront. As the science-obsessed teen, much of the audience's reintroduction to the world of paranormal pest control is experienced through her eyes, and she is brilliant. Clearly meant to evoke Egon in demeanor and tone, McKenna anchors the film with an altogether believable portrayal of a young girl whose interests are at odds with society's expectations of her. Phoebe is a scientist, first and foremost, with more than a little Ghostbuster in her, as her first impulse when faced with a poltergeist is to beat it at chess.
McKenna carries Afterlife, and as Phoebe learns to be comfortable in her skin with the help of her goofy teacher (Gary), her newfound pal (Podcast), and a familial connection she didn't even know she had, we are provided with an immensely satisfying emotional arc that one doesn't generally associate with films of this type.
The support group

Wolfhard as Trevor is fine in the role of Phoebe's cynical older brother, but his role is the one that seems the most stereotypical, as he:
1. Hates the small town they've moved to
2. Has self-esteem issues, and
3. Develops a crush on a local girl who happens to be dating another guy.
None of this is Wolfhard's fault, but the character only really comes to life when he's bickering with his mom or working on restoring the Ghostbusters' old vehicle. Something that does work unequivocally is Trevor's rapport with Phoebe, and it's easy to believe he would go to jail over helping out his sister.
Celeste O'Connor as Lucky, Trevor's love interest, is given little to do, which is a shame, as she's pretty good in the few scenes she's given, while newcomer Logan Kim's Podcast was a pleasant surprise, taking what could have been a thankless role and infusing it with an energetic charm and sense of wonder that keeps him from becoming one-note or annoying.
Rudd and Coon are amusing as the designated grown-ups, with the former being an unabashed Ghostbusters fanboy and seismology geek, while the latter plays the pragmatic, yet ultimately likable mom to Phoebe and Trevor. While the roles Gary and Callie play in the third act won't be of any surprise to longtime fans, seeing them play out with modern CGI is a definite treat.
Warning: Major spoilers ahead!
The old guard

Interestingly (or blasphemously, depending on who you ask), the bit that didn't entirely work for me was the inclusion of OG Ghostbusters Ray (Dan Aykroyd, The Blues Brothers), Peter (Bill Murray, Groundhog Day), and Winston (Ernie Hudson, Ms. Congeniality) in the film's climax. Make no mistake, seeing them show up to take on the reborn Gozer (Olive Wilde, Tron Legacy, House), made this writer feel like a kid again, but it's impossible to ignore that they appeared almost out of nowhere. While it's clear that Peter and Winston were summoned by Ray —following a massive exposition dump the latter delivers to Phoebe — there's no logical way they could be decked out in gear and uniforms that Egon supposedly absconded with 25 years ago.
If the film's ultimate callback fell a bit short, it was only because Reitman and Kenan had been so successful at incorporating everything else that it stood out for its (slight) awkwardness. Ultimately, the emotional payoff between the (deceased) Egon and his family hits a well-earned bullseye, leaving this writer, and much of the audience, in tears. The final dedication that comes before the credits roll is the icing on the cake, a fitting tribute to a beloved character, and the actor who played him.
The bottom line
Director Jason Reitman described Ghostbusters Afterlife as the most difficult job he's ever taken on, having to contend with his famed father being on-set for nearly every day of the shoot, but the obvious love and care he put in definitely shows. The younger Reitman, previously known for directing small-scale introspections and character dramas, throws his hat in the big-budget, special effects blockbuster arena here, and acquits himself well, displaying a knack for narrative pacing and action that is surprisingly engaging. By taking on his father's most famous work, Reitman has built on his family's legacy, while reviving the franchise for an entirely new generation to enjoy.
Who you gonna call?