8 New Words You Should Add to Your Vocabulary (Or Not)
by Abu Poblete
What's great about slang is that it's constantly changing. You don't need to be a linguist or a genius to contribute to it because sometimes, being annoyingly clever with a steady internet connection is enough. You've probably already seen the spawn from hell that was this tweet:
freshie1: lunch at zecaf? carps?
freshie2: PICS
me: wtf
freshie1: carps-carpet-rug- R U G
freshie2: pics-image-img- I M G

ANUNA

— polo (@JuanPabss) March 7, 2016
And it probably also left you scratching your head, looking at the replies for a better explanation, and then wanting to flip the nearest table when you finally got it. Just how much time do these people have? A lot, apparently. Here are other slang words that we've been "blessed" with.
8. Sharks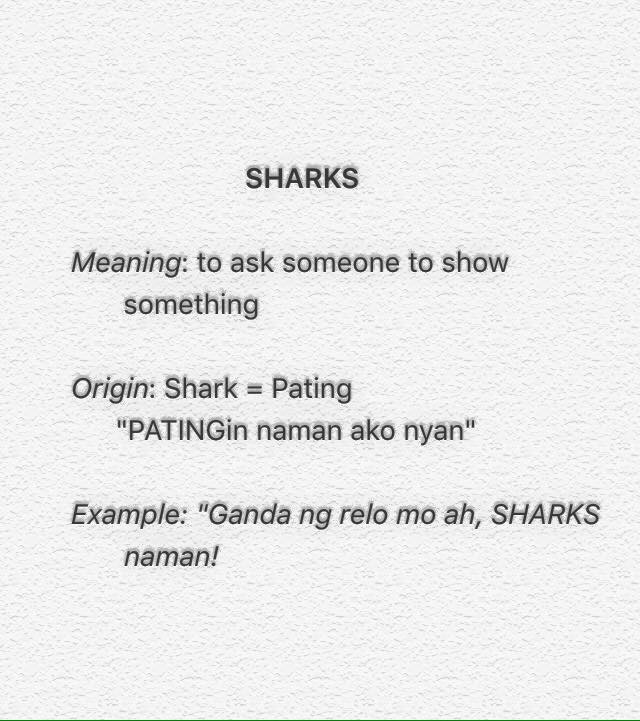 Via Archeeno Diaz
Another example: "Dudebrah, SHARKS nga kung may saysay pa 'tong joke na 'to!"
7. Carps

Via Archeeno Diaz
Another example: "Lola, punta daw po tayo sa probinsya tomorrow, Carps?"
6. Pics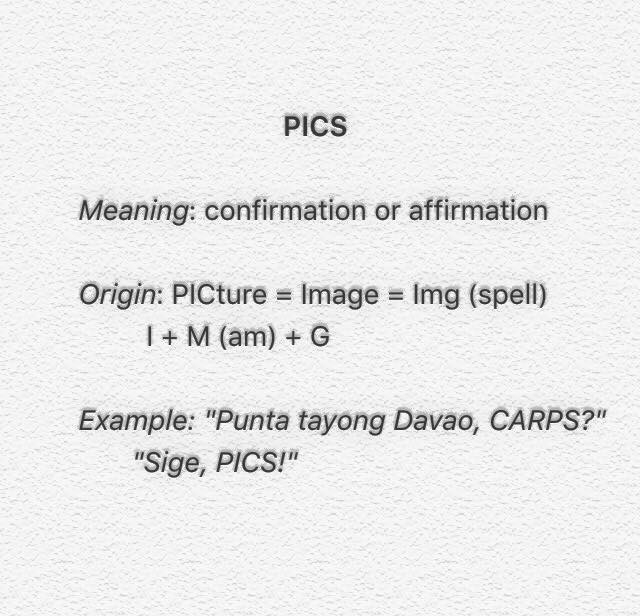 Via Archeeno Diaz
Another example: "PICS, my dear apo!"
5. Timbs

Via Archeeno Diaz
Another example: "Ang sakit na iniwan mo na lang ako nang hindi sinasabi sa 'kin kung TIMBS."
4. Scoobs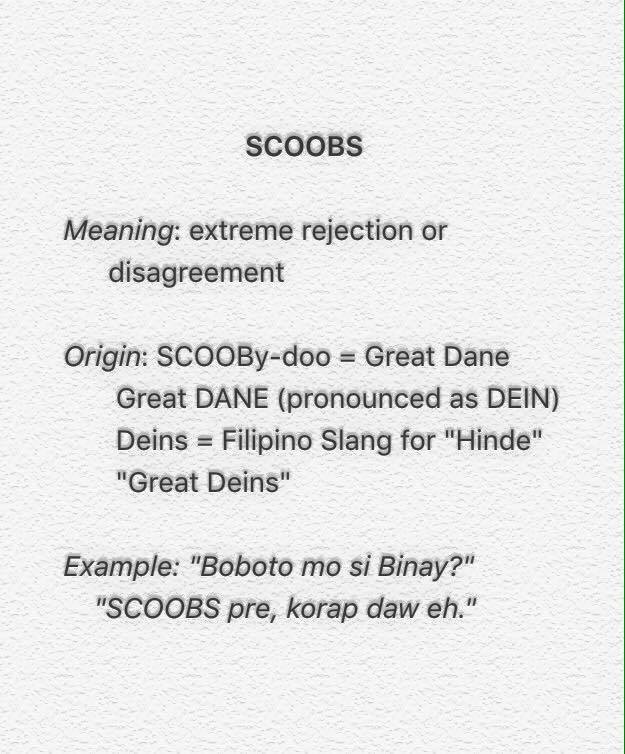 Via Archeeno Diaz
Another example: "SCOOBS ko naman piniling saktan ka, bro."
3. Starbs

Via Archeeno Diaz
Another example: "Juice colored! So haba the line at the STARBS machine! Sharks na lang kasi the libro!"
2. Salt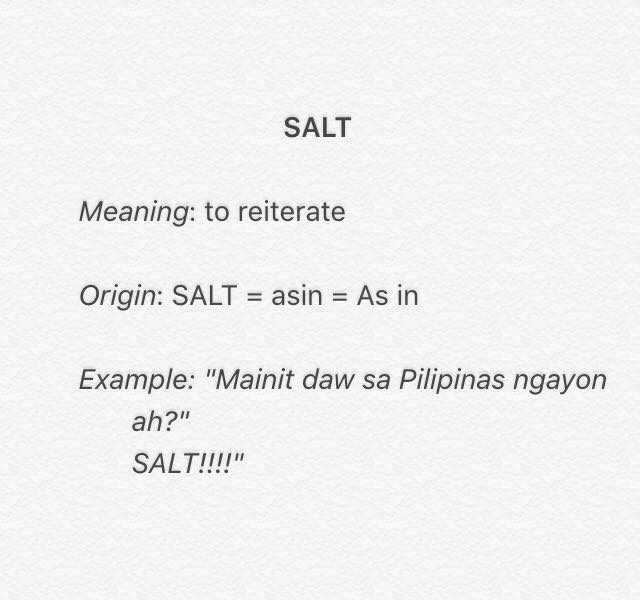 Via Archeeno Diaz
Another example: "Wait, dad, so I'm, like, talagang grounded?! SALT?!?"
1. Sags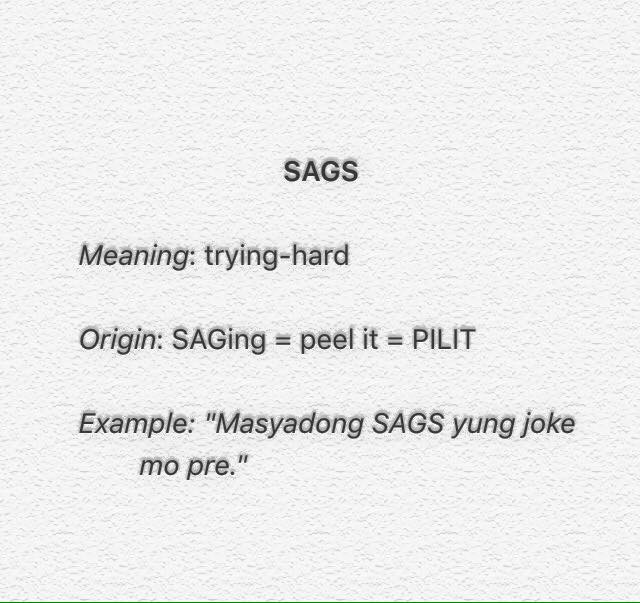 Via Archeeno Diaz
Another example: "Dudebrah, men, tsong, pre, stop making SAGS na I'm conyo! Anyway, let's Starbs, carps?"