Few things say "decadent gamer," than being unable to plan your daily menu and whip up your own meals while making five-star dishes in video games. Not everyone likes to cook, let alone is gifted with a dab hand and a keen palate. Cooking food in video games simulates the gratification of a fine-looking plate without any of the sweat, fuss and waste… or the dishes to wash after. So yeah, we get it.
Some games task you with simply gathering or selecting ingredients. Others get you involved in the actual cooking process. A few even put you in extremely competitive scenarios. Here're eight times video games made cooking feel incredibly appealing. Whether we actually got motivated to be in the kitchen is another thing altogether.
Cooking Mama
This microgame series is the game, the legend. Cooking Mama first debuted on the Nintendo DS, a portable game console that celebrated fast pick up and play action. Here, players must prepare ingredients, combine them, and cook them in quick succession. Failure sees an angry mama going, "Mama will fix it!" Cooking Mama gained greater infamy when it was ported to the iOS and spawned several sequels. And next month, it's coming to the Nintendo Switch!
The Hype Is Real: These Are the 8 Most Anticipated Video Games of 2020
The Hype Is Real: These Are the 8 Most Anticipated Video Games of 2020
Matthew Arcilla | Jan 11, 2020
Monster Hunter World
In Monster Hunter World, there's a minigame that lets you cook over an open flame. You'll turn your thumbstick to slow roast some meat, like you would on a camping trip. But the game's real highlight is the canteen where you can order food  that confers temporary boosts to your character. Each order is accompanied with a fantastic spectacle of adorable creatures called palicoes prepping your meal.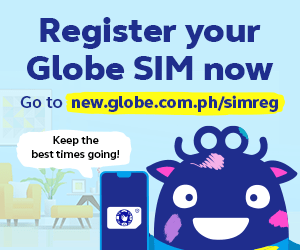 Final Fantasy XV
The most recent installment of the beloved JRPG series is more a road trip than anything else. Prince Noctis and his bros turned Crownsguard travel cross country in their top-down convertible having adventures. One of the things you won't stop thinking about once you play FFXV are the mouth-watering dishes that Ignis can prepare using ingredients you collect on your adventures.
Kingdom Hearts III
Kingdom Hearts sees the Final Fantasy-style characters created by Square Enix crossing over with a multiverse made up of Disney and Pixar worlds. One of the strangest additions to it is the bistro run by Scrooge McDuck. You help him out by working with Remy of Ratatouille to whip up fancy meals and take portions with you on your quest. Cooking is a series of fast-paced quick time events.
Cooking Simulator
This physics-based slapstick machine in the vein of YouTube hits like Surgeon Simulator, Job Simulator and Goat Simulator – would you believe they're all made by different studios – taxes your hand-eye coordination. Immersive physics make chopping, combining and cooking feel incredibly lifelike to the point where you wonder, "Why am I such a failure at doing this for real?"
Battle Chef Brigade
This loving tribute to competitive cooking anime like Cooking Master Boy, Yakitate!! Japan and Food Wars sees you collecting ingredients in the wild and combining them to create quality dishes. Battle Chef Brigade uses match-3 style gameplay to simulate expert cooking in a compelling way. The game features split-screen multiplayer, a daily cook-off and more challenge modes you can throw a wok at.
Cook, Serve, Delicious! 2!!
Arguably the most intense line prep simulator and restaurant management sim is Cook, Serve, Delicious! The sequel doubles down on more mouth watering pictures of food. With over 200 entrees, side dishes and beverages to prepare, this game will have your fingers fumbling to prepare them all. Watch pies come together, burgers get stacked, cannoli get stuffed and more!
Overcooked! 2
In Overcooked, you and a team of friends – or AI controlled co-chefs if you have no friends :( – work together to quell a disastrous hunger that threatens to consume the world. The original game was famous for chaotic couch co-op that has players dashing across some crazy kitchen setups. Teamwork, coordination and timing is key to surviving the most insane cooking scenarios.
Which of these cooking video games have you tried out?