Spotify is the world's biggest streaming platform (144 million Spotify Premium subscribers at the end of Q3 2020!) and thanks to its music, it has saved us from many a breakdown. It's probably your most used app but are you maximizing that monthly subscription? Aside from downloading songs for offline listening and adding tracks to playlists, what other features of Spotify are you aware of? Check out some of the cool Spotify hacks, tips, and tricks you should definitely take advantage of:
Edit your username

While your Spotify username is permanent, you are allowed to change your display name. Go to HOME and click the settings gear in the upper right corner. Tap on VIEW PROFILE and then EDIT PROFILE to add your nickname (or a bunch of emojis that resonate with you). Your new display name is how followers will see you on Spotify.
Start a remote Group Session

Spotify's Group Session lets you be the DJ for your friends (Premium account holders) while listening to songs in real-time. Pick a song and tap on the Devices or Connect button. Under START A GROUP SESSION, click on START SESSION (or SCAN TO JOIN if someone else already started it). Click on INVITE FRIENDS which will give you three options: share it with them on social messaging apps, copy link, or show them the Spotify code to the playlist. All members of the playlist can pause, skip, or add songs to the playlist.
Group Session is still in Beta, so the features may change.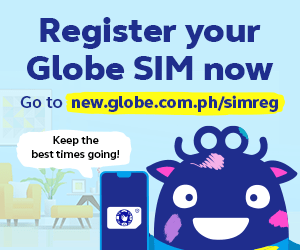 Collaborate with friends on a playlist
Spice up your tunes and listen to what your other friends are obsessed with at the moment. Creating a Collaborative Playlist is easy. Head to your Library and select a playlist. Tap the small human icon and click MAKE COLLABORATIVE. Share the playlist with your friends. There's a profile picture next to each track to know who added it to the playlist.
Start a private listening session

Don't want your followers snooping on what you're listening to? Spotify's private listening option is here to save the day. All you have to do is click on the Settings on the upper right corner of the Home page, choose SOCIAL, and toggle PRIVATE SESSION. That way you can listen to your guilty pleasures anonymously.
Customize Spotify covers

If you're one of those people who's finicky about layouts, you'll be glad to know you can customize Spotify covers. Go to a specific playlist and click on the meatballs menu (yes, that's what the three dots are called). Tap EDIT and then CHANGE IMAGE. You can also change the playlist name and remove or rearrange tracks while you're at it. Now you can make your covers solid pastel colors, shoot your own album covers, or make all of them your selfies!
Enable the sleep timer

Want to fall asleep listening to your favorite tunes? No problem. Spotify's Sleep Timer can make sure the app won't run all night. Go to a specific song or podcast and click the meatballs menu in the upper right corner. Select SLEEP TIMER, which gives you an option to stop audio in 5 minutes to an hour.
Tune in to Spotify Radio
Those sick of listening to the same three songs over and over again will benefit from Spotify Radio. You can go to your favorite artist's profile and click on the menu dots beside the FOLLOW button. Tap on GO TO RADIO and it will direct you to a playlist of similar songs curated by Spotify. It's a pretty good way to discover new tracks. You can also listen to the Spotify Radio of a specific playlist.
Import local files

Bet you didn't know you could upload your own files to Spotify. It's possible and easy, as long as you don't import files or downloads from illegal sources. On the desktop app, click on the arrow pointing down at the upper right corner of the Home page. Click SETTINGS, scroll to LOCAL FILES, and switch on SHOW LOCAL FILES. Click ADD A SOURCE. Music from that source can now be found on the left-hand LOCAL FILES menu.
Do you have other Spotify hacks we should know about?