Good morning sa lahat maliban sa mga celebrities/influencers na nagsasabing #COVID19PH is a blessing and "Let's look at the bright side of things!"

— Ron Baticulon (@ronibats) March 17, 2020
In case you're not aware, there's a pandemic the entire world is dealing with right now. The Filipino people are fearing for their lives, and how can they not? Our hospitals lack facilities, our health workers are overworked and understaffed, and our laborers and daily wage earners are losing their livelihood for at least month.
Is it considered cyberbullying to call out these people for their mistakes? Not necessarily. The rich and the privileged (ourselves included, we admit) have no idea what it's like for the poor and marginalized, which is why those of us who know better should hold people accountable for their insensitive comments. Then who knows? Maybe one day they'll thank the public for educating them.
Cat Arambulo said "Namaste" so everything should be alright, right?
"God why don't you motherf*ckers just stay at home"

she said to WORKERS BEING ARRESTED while watching her 52 inch TV SAFE AND SECURE at home.

fkn text INFLUENCERS STOP and SEND to 8080!!!

ang kakapal nyo hoy. wala KAMING PERA AT SEGURIDAD TULAD NYO https://t.co/zpSleFevId pic.twitter.com/mH4m3WXpJM

— NO CHILL MILLENNIAL ✨🙃✊ (@darnitJC) March 17, 2020
WRONG.
The privilege jumped out of Cat Arambulo yesterday when she recorded herself watching the news and yelling for the "mother*uckers" at the borders to #StayAtHome. The "mother*ckers" being Filipino workers who are living on a daily salary and need money to stay alive. The news clip she was watching was about the police barring people who need to go to work.
It's easy for Cat Arambulo to say things like these because she gets to hole up in her huge house with enough food and relatives who are doctors ready to rescue her she so much contracts a mild flu. Just keep silent, wash your hands with soap, and while you're at it, wash your mouth too.
If it makes any difference, she posted a non-apology video and a tweet too which she noticeably failed to acknowledge "the mother*ckers."
Anyway, here's a sensible tweet from Tita Agot Isidro instead:
You, sitting in your lululemons, cursing at daily wage earners for desperately going to work or going home to feed their families…

SHUT YOUR TRAP, you insensitive, pathetic excuse for a human being, who's only after frivolous, fake likes and followers.

😡😡😡

— Agot Isidro (@agot_isidro) March 17, 2020
Brianna Rubia and her perfect English accent
— . (@drugsvisuals) March 17, 2020
If there's anything Ms. Brianna Rubia has proved, it's that not all fluent English speakers are intellectuals. The two videos she made (yes, two) were nothing short of problematic and honestly, I've seen it so many times I might need a week to recover. The screen recordings for both videos have now reached almost 2 million views (!!!) and Rubia has been virtually crucified. Deactivating her accounts and making her sister tweet a non-apology thread just made matters worse.
In case Ms. Rubia needs it spelled for her, yes, the government needs to be held accountable, and just because a person is just an ordinary Filipino doesn't mean they should stop "tweeting" or complaining about the government's incompetence. Voicing out opinions, calling out mistakes, and organizing riots does help change things for the better. Learn your history. But congratulations, you got the clout you wanted.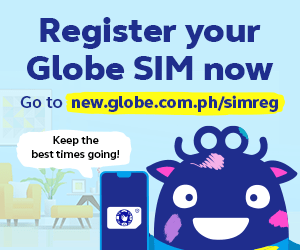 Lea Salonga: Just watch Netflix
May Netflix ba mga minimum wage earners natin? Asking for Lea. pic.twitter.com/G03ExoVxDy

— Daughter of Mindanao (@tessgarcia) March 16, 2020
No problem! That is for those who have a comfortable house, a TV set, or even the internet. What about those people sleeping on the streets because they have no home to go to? The least these celebrities could do is sympathize.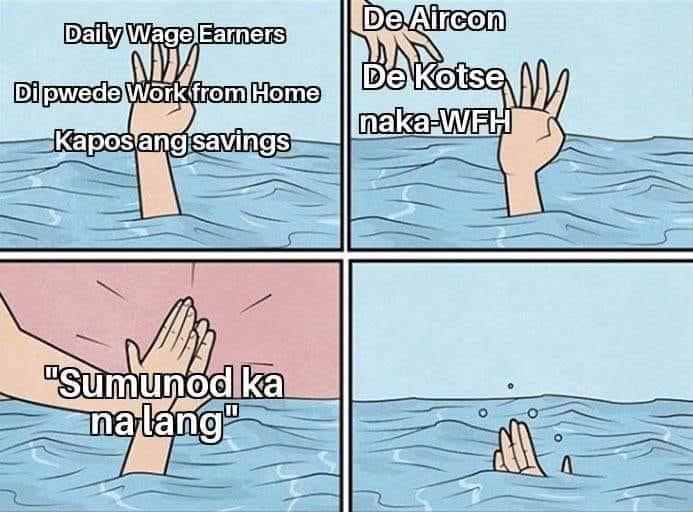 Iza Calzado thinks it's a blessing
IZA CALZADO MA'AM YOU ARE CANCELLEDT pic.twitter.com/q4UCC7iGYs

— Kito (@keithpaolo_) March 16, 2020
Many people have likened this to the scene in Parasite where after the heavy downpour left the poor people to huddle in evacuation centers, the rich mom said the rain was a "blessing" because it cleared the skies. How exactly should one interpret Iza's comment anyway? Does she mean the Earth will heal since global warming levels will most likely drop or does she mean it's a form of "social cleansing?"
Don't get us wrong, we know that it's possible to reap good things from hard times. This pandemic could be teaching many of us resilience, gratitude, and grace under pressure, but we can't do so without acknowledging that for many of our countrymen, calling this situation a "blessing" would be like spitting in their face. Let's not be tone-deaf.
Vanessa Hudgens exposing her "Valley Girl Thanos" tendencies
Vanessa Hudgens' career will be dead after posting this. It's like inevitable. 💀 pic.twitter.com/qYX2DMFjJ2

— Chris Burke (@chrisburke) March 17, 2020
Those people who have been on Sharpay Evans' side since the beginning must be on to something, because Gabriella is a little bit in over her head. In an Instagram live, Vanessa Hudgens said the chilling words that reduced her to nothing more than a hilarious "Valley Girl Thanos" as one Twitter user pointed: "Like, yeah people are gonna die, which is terrible, but like…inevitable?" And in saying so, her career, which peaked at the height of being called "Best Dressed" at Coachella, is slowly crashing and burning.
Man, this coronavirus is taking more celebrity career deaths by day! But to all Vanessa stans, if it makes you feel any better, she apologized.
Meanwhile, the HSM cast had a mini reunion on TikTok:
COACH BOLTON DUETTED SHARPAY DOING THE ALL IN THIS TOGETHER CHOREOGRAPHY. pic.twitter.com/49dlR2OBaw

— . (@BABYTBSL) March 17, 2020
This Instagram influencer is "forced" to eating canned goods
IS SHE OKAY? CAN SOMEONE PLEASE CHECK IF SHE'S OKAY??

imagine you're an influencer but you are this dumb and selfish.

dumb and selfish enough to compare your "struggle" na di ka kumakain ng delata VS people who are STILL OUT THERE — WORKING & RISKING their lives. WOW. https://t.co/bRhpqDssrC pic.twitter.com/4u0t9Aiu6S

— Sef (@sefloseo) March 17, 2020
Coronavirus to Chin Chin: Yes, you'll do the cooking. Yes, you'll do the cleaning. What about it?
Instagram influencers are a different breed and this one in particular is obviously living in her own privilege bubble. Chin Chin Obcena posted on her Stories about how she "doesn't eat canned goods" but now "she has to because she doesn't know how to cook." The sacrifice this girl must have made is unimaginable! News flash: people aren't getting mad at the government because of "personal issues," they're livid because they're daily minimum wage earners and they need money to put food – yes even canned goods – on the table. With the lockdown imposed and no concrete plan for these people, what happens now?
Salvador Panelo thinking bananas can stop COVID-19
Omigod, he fell for the viber fake news chain messages 😭😭😭 https://t.co/zq2B4i9OMP

— Justine LT Chua (@justineltchua) March 16, 2020
We're at a loss for words. I mean, it isn't bad to eat bananas and other fruits to stay healthy but there hasn't been any study that bananas "destroy, contain, or kill the virus." Panelo even said "nakita ko sa internet" and people with enough common sense know that not everything on the internet is to be believed. Show your incompetence every day, will you?
Mocha defending her troll farms
Yung mga ganitong status ang hindi natin kailangan ngayon. Pakisabihan po anak niyo @lenirobredo pic.twitter.com/yeBedHGedj

— Mocha Uson Blog (@MochaUson) March 16, 2020
Choose your fighter: Mocha Uson, a blogger-turned-government official who is clueless to even know the basics of Philippine geography, or VP Leni Robredo's daughter demanding the government to prioritize the health and safety of workers and personnel frontlining the fight against COVID-19? Troll farms are a real thing and we all know this administration is paying thousands of people to spread propaganda. The Vice President and her family are doing everything in their power to help the Filipino people. Maybe the "priority" Tricia Robredo was asking for should be to fire useless employees like Mocha Uson.
In conclusion:
Sharing with you guys a spoken word poem I just wrote. pic.twitter.com/iJkBXMI5ME

— Juan Miguel Severo 🏳️🌈 (@TheRainBro) March 16, 2020
Do you know other people who deserve to be called out? Do you agree that they should be called out? Sound off in the comments below.