It has been several long days since Crash Landing On You has ended, and we're still not over it because it's just that good. Haven't seen it yet? Have you been living under a rock? If you haven't been convinced by all the social media reactions, we can tell you all the reasons why you should catch up on the hype ASAP. Kidding aside, so many of us have been suffering from separation anxiety now that we don't have the weekends with Captain Ri Jeong Hyuk to look forward to. That's why we've compiled this list of items or gifts that will remind you of Crash Landing On You when you're missing their charming cast.
This penguin plushy
Captain Ri and his men wanted to surprise Yoon Se Ri on her birthday, and of course, no Korean drama would be complete without the gift of an adorable plushie! Just like how Descendants of the Sun and Goblin made their own plushies sold out, it seems Crash Landing On You is about to do the same. So better grab yours now!
Official OST album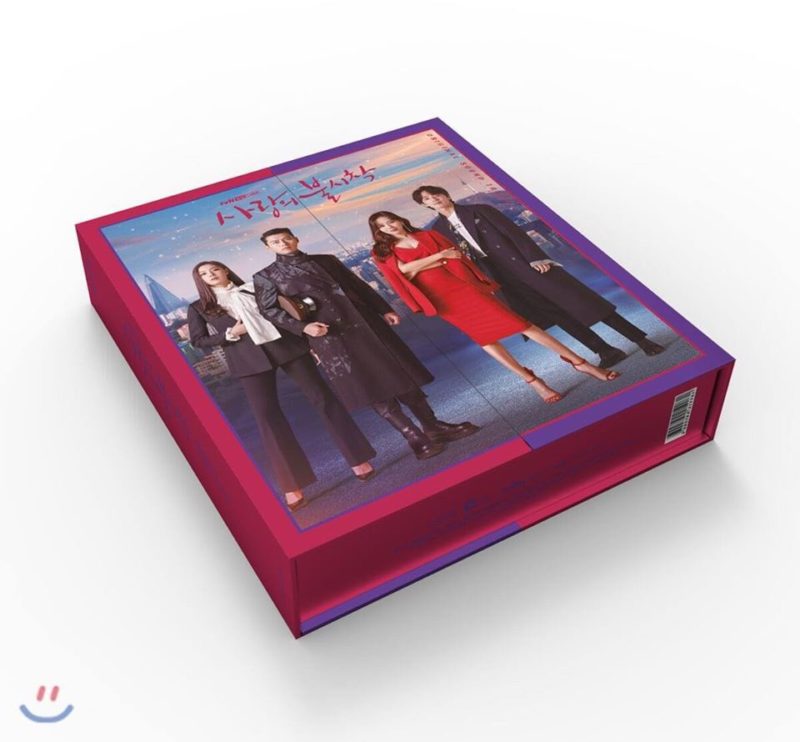 If you loved the music just as much as the drama, then maybe you should get the official original soundtrack album. Just like most Korean albums, it comes in great packaging (hard cover box!) which contains the album CDs, lyric and photo book, mini posters, and photo cards — of who else but our RiRi couple? Get yours here.
A plant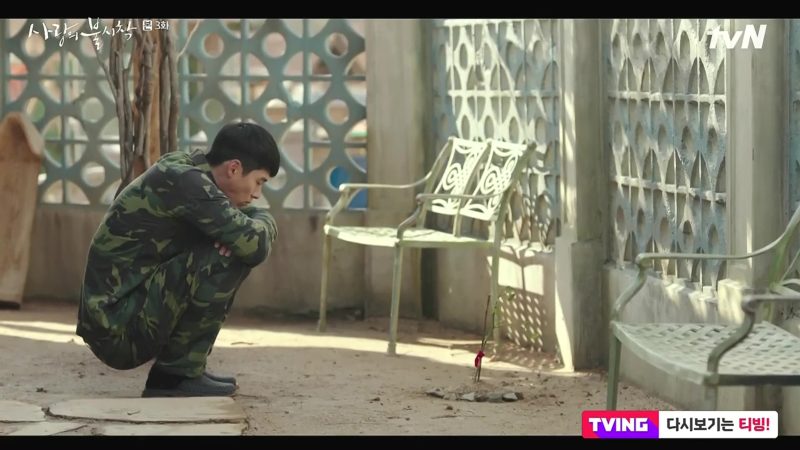 This might seem like it's out of place on this list. Like wth, a plant? Are you serious? But yes, I am completely serious. I mean, didn't our RiRi couple fall in love even more with the help of a plant or two? The tomato plant, to be exact, gifted by Se Ri to Jeong Hyuk. And the edelweiss — so Se Ri could remember Jeong Hyuk even if they were separated . . . We're crying again.
Elegant hair clips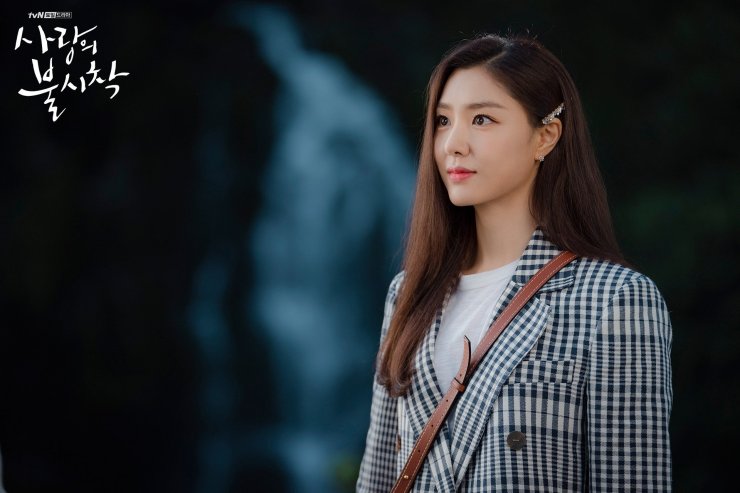 While we absolutely loved the fashion of Yoon Se Ri and Seo Dan, we also absolutely cannot afford them. The cheapest one we've found so far is this YCH Collarless Wool-blend Blazer, worn by Se Ri in the first episode, and it's priced at KRW 780,000, or about PHP 33,000. 
We're passing on that, so we just decided to stick to what we can probably afford — Seo Dan's pretty AF hair clips. (Or you know, at least look-alikes.) Try these Leguma Hair Clips from Aldo or Pomelo's Diamante Hair Pin Set for that perfect department store heiress look.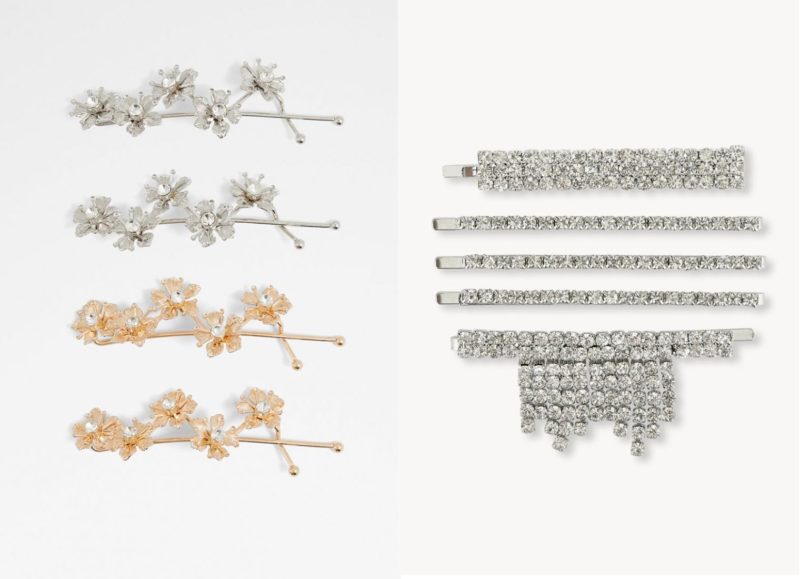 Pretty earrings
While we don't even have the chance to buy what appears to be the RiRi couple's  custom-made pair of rings by Mucha Jewelry, maybe we can settle for this pair of pretty earrings that Se Ri wore. 
A collaboration between the drama and Swarovski, these earrings, among many that Se Ri wore throughout the show, are simply elegant. And you can actually buy it yourself here in the Philippines! The pair she's wearing in this particular scene is the Naughty Hoop Pierced Earrings in black and rose-gold tone plated, priced at PHP 5,950.
To get your own pair, visit Swarovski at their branches in Alabang Town Center, Glorietta, Newport Mall, Robinsons Magnolia, TriNoma Mall, The Podium Mall, Power Plant Mall, and SM Mall of Asia, as well as their kiosks in Rustan's Alabang, Makati, Shangri-La, and Ayala Cebu.
A handy-dandy multipurpose handkerchief
If you want something really useful, get this handkerchief instead. You can use it as a hair tie or to wipe the sweat off your SO's face. Or protect yourself from the dust and particles, if you don't have a Captain Ri in your life.
Kitkat
If you're planning to rewatch Crash Landing On You, Kitkat would be the best chocolate bar to snack on! You can channel your inner Seo Dan as you become frustrated that you don't have a Captain Ri in your life like Se Ri does.
Face masks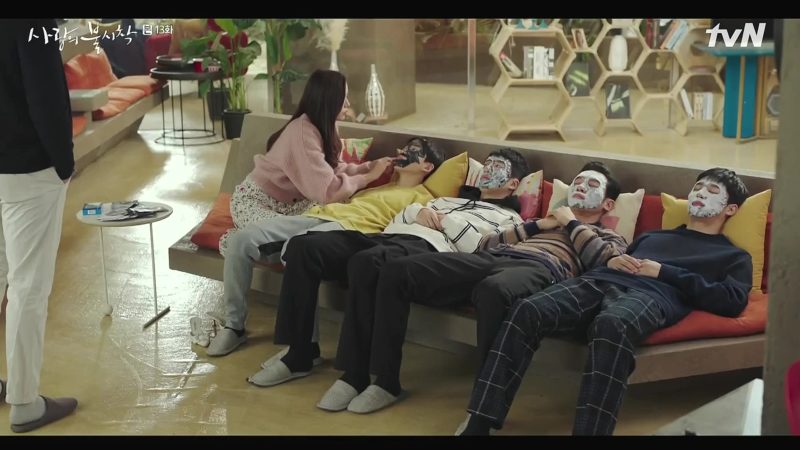 When you're too sad about life without more of Crash Landing On You, relax with some face masks just like they did in the drama. Because after the last episode aired, missing Crash Landing On You hours is now always open.
Curious about who among the men of Crash Landing On You you're most compatible with? Answer this:
QUIZ: Which Guy From 'Crash Landing on You' Would You End Up With?
QUIZ: Which Guy From 'Crash Landing on You' Would You End Up With?
Meryl Medel | Feb 19, 2020