An hour to beat your face and serve a look? Ain't nobody got time for that. Though it's fun to experiment with different eyeshadow looks and lip makeup, not everyone has the luxury of time to do so, especially if you're working or a student. Honestly, we'd rather spend extra time in bed than getting ready. But that's not a problem anymore. Everyone's obsessed with multipurpose makeup and here's why: you get to serve a fresh face with minimal effort and product. You just need one and you're good to go!
We've collected our favorite makeup products that aren't just multipurpose but also affordable. Getting ready in the morning is now made effortless with these products that you can use on your eyes, lips, and cheeks:
Careline Multi Pot
Careline's rebranding got everyone obsessed. From products that looked like kids' makeup sets, Careline now has products that everyone's raving about. One of them is the Multi Pot – a cream-to-powder product available in three shades: Head Over Heels (brick rose), Abracadabra (vibrant berry), and Magic Spell (apricot) for only Php 165. For such an affordable price, the product is very pigmented and will help you achieve that monochromatic look.
Available in Watsons and Lazada.
SkinPotions Dream Cream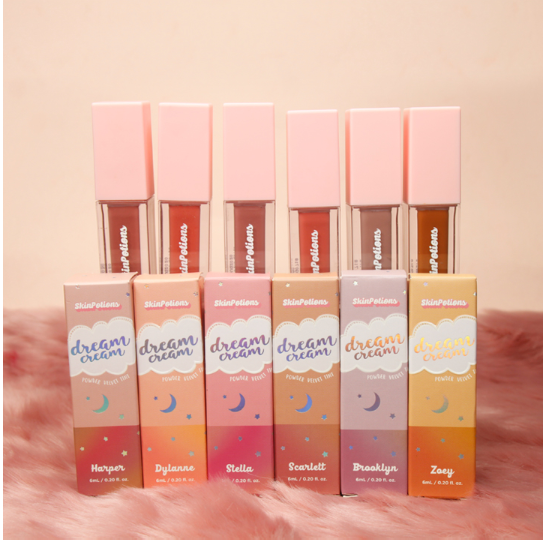 SkinPotions is a local brand that provides affordable organic makeup and skincare. The Dream Cream is a powder velvet tint for the eyes, lips, and cheeks that is very pigmented and long-wearing. You can either go for a subtle look or layer it to achieve its full color.
Available on their website and BeautyMNL for Php 249.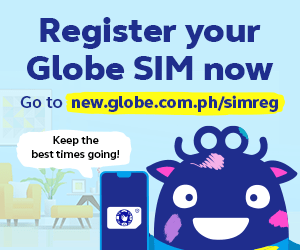 Colourette Colourtint
Unless you're living under a rock, you've probably heard of Colourette and their #BossBabes. Colourette is a home-grown brand that started in 2015, with its most popular product, the multi-purpose makeup, Colourtint. It is an oil-based multi-purpose tint that suits every skin tone, especially Filipina skin. It has two variants, Fresh and Matte, available in 19 shades!
Available on their website, BeautyMNL, Lazada, and Shopee for only Php 250.
Beauty on a Budget: Get These Holy Grail Local Makeup Picks for Under P500
Beauty on a Budget: Get These Holy Grail Local Makeup Picks for Under P500
Cristina Morales | Dec 17, 2019
Cloud Cosmetics Baby Nude Teddy
From the rising makeup brand Cloud Cosmetics, the Baby Nude Teddy is a terracotta-colored cheek and lip cream. It has a soft whipped cream that is luscious and lightweight that is long-lasting. This cream is cruelty-free and has castor seed oil and carnauba wax in its ingredients.
Available in cloudcosmetics.com for only Php 165.
Sunnies Face Fluffmatte
View this post on Instagram
Fluffmatte's name says it — the universally-flattering lipsticks are fluffy and pigmented and does not dry your lips. Sunnies Face's Fluffmatte collection initially launched with 9 shades, but it now has 6 added shades from the Nudist collection.
Available in sunniesface.com, Shopee, Lazada, and BeautyMNL for Php 345.
BLK Cosmetics Multi-Use Tint Duo
View this post on Instagram
BLK Cosmetics' Multi-Use Mult-Tint duo is a matte+water tint that applies seamlessly on the skin. It's a product that is flattering and blendable, and suitable for layering for a fuller color. Choose between two shades: Cinnamon (rose) and Nutmeg (coral).
Available in blkcosmetics.com.ph, BeautyMNL, Lazada, and Shopee for Php 399.
Happy Skin Multi-Use Mousse
The Color Play Multi-Use Mousse is Happy Skin's latest product. It is a weightless and buildable tint that gives a natural flush, suiting all skin tones. It just looks like your skin but better! Your skin will love this product as it has grapefruit extract for the soft and supple skin, and hyaluronic acid that boosts hydration and radiance.
Available on their website and BeautyMNL.
Luna Organics
View this post on Instagram
Kiss Tint is a product by the rising local brand, Luna Organics. Available in 7 shades, the crowd favorite tint is pigmented and long-lasting, which is perfect for days where you don't have extra time to do touch-ups. Above all, it's a dupe for high-end brands!
Available in BeautyMNL and Shopee for Php 195.
What are your favorite on-the-go multipurpose makeup products? Share them below!