Anything could be a bouquet if you're determined to make it one and we can prove it. If you're still hunting down the perfect bouquet for your significant other, here are creative ideas that do not involve flowers. Don't get us wrong, flowers are cool, traditional, and simple. But maybe you can try spicing things up a bit this year with these creative bouquets:
Gulay Bouquet
If you really want to go for practical, you better spend your cash on a Gulay Bouquet. Inflation has made even grocery shopping depressing so gifting your partner with free groceries is a huge help. Ana Patricia Non, Maginhawa Community Pantry founder, started a Gulay Bouquet initiative. The bouquet weighs about 5 kg and costs P1,500, all proceeds will go to Filipino farmers. However, it looks like her team has reached its quota for orders but you can check this post on Facebook for inquiries. And if you can't get one from Non, you can still DIY it!
Sibuyas Bouquet
If you want to go all out, pair your vegetable bouquet with a sibuyas bouquet to complete the kitchen essentials. Onions are expensive these days and they're often sold out at grocery stores. Your S/O will highly appreciate that you went out of your way to hunt big onions and turn them into a special bouquet.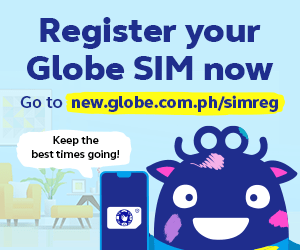 Fastfood bouquet
They say food is the way to a man's heart and if this is true for your special someone, then we've got a great bouquet idea for you. Try assembling a fast food bouquet with all their favorites. Squeeze in the Apple Pies or Peach Mango Pies, a couple of burgers, and fries. You could even turn the whole date into a picnic so they can enjoy the meal right away. It's these simple things that would make great memories for couples years down the line!
Cash Bouquet
Giving your Valentine a cash bouquet is a sure way to earn extra brownie points. It isn't anything new but it's still fun to surprise your loved one with it. You could never go wrong with it since we're sure your date would appreciate any amount you put in there. Plus, a colorful bouquet of orange, yellow, purple, or blue bills would look great for the 'Gram no matter what. But whatever you do, don't put coins in there!
Chocolate Bouquet
Ditch the flowers for your Valentine's favorite chocolates and thank us later. A bouquet filled with their favorite sweet treats is guaranteed to excite them because (A) it's chocolate and who doesn't love that and (B), in bouquet form it would look so pretty!
Katinko Bouquet
Your significant other can probably pull a Miley Cyrus and buy themselves flowers but have they thought of buying essential Katinko items? Assembling a Katinko bouquet is a thoughtful, practical, and affordable gift. Think about it — they can use it for many things (e.g. relief of minor aches and pains, soothing headaches and nausea, or relieving itching) and each item could last a long time. You're doing them a favor by making sure they don't run out of this crowd-favorite ointment.
Get a Katinko set from Shopee.
BTS Bouquet
Girls don't want flowers. They want BT21 stuffed toys and photocards of all seven members of BTS, the biggest K-pop group right now. If your Valentine is ARMY, this is a great idea for a creative bouquet. You can reach out to shops or create your own or get ideas from Pinterest. Include a bit of flowers and chocolates in there and you'll officially earn the spot as Date of the Year.
Underwear Bouquet
You can laugh now but you have to admit, it's practical. Maybe your S/O needs a bit of an upgrade when it comes to their underwear wardrobe. What better way to help them than to gift them new ones for V-Day? Underwear in bouquet form will earn you a laugh and a great story for social media.
Check us out on Facebook, Instagram, Twitter, TikTok, and YouTube, to be the first to know about the latest news and coolest trends!