8 Creative Ways 2020 Graduations are Being Held During the Pandemic
Apr 14, 2020 &nbsp • &nbsp Ina Louise Manto
Graduations are a major milestone of student life, marking an end to all those years of grueling studies, sleepless nights, and beating tight deadlines (at least, until you have to deal with them again at work).  However, large events have been canceled due to the pandemic, and graduations are no exception. Fortunately, all thanks to technology, students can still celebrate this big milestone. Educational institutions and students all over the world have found different creative ways to hold graduations while on quarantine. Here are just some of them.
A Robot Graduation in (where else) Japan
No, this is not from a weird sci-fi movie. A university in Tokyo, Business Breakthrough (BBT) University, found one a creative way to hold a futuristic AF graduation ceremony for their graduate students. They used Newme telepresence robots with an iPad attached to it to stand in place of the students. Students flashed on the screen via a Zoom conference call as they marched at the Hotel Grand Palace Tokyo. The robots even carried diplomas!
DIY graduation in Bulacan
The barangay captain of Brgy. Tibag in Pulilan, Bulacan has found a creative way to recognize their graduating students: DIY graduation via Facebook Live! Students graduating from Kindergarten 2, Grade 6, Grade 10, and senior high school were recognized via the barangay's P.A. system. They didn't only receive diplomas and gifts; they also got 1/4 kg of tuyo!
Minecraft graduation

"Kaka-computer mo yan!" echoes in the background. Some Japanese primary school students found a way to use a beloved video game to hold their own graduation ceremony. One student's father explained that Minecraft has become his son's go-to hang-out with his friends. It just made sense to hold a graduation there! Their venue even came complete with a red carpet and stage!
Two-part graduation rites in Miami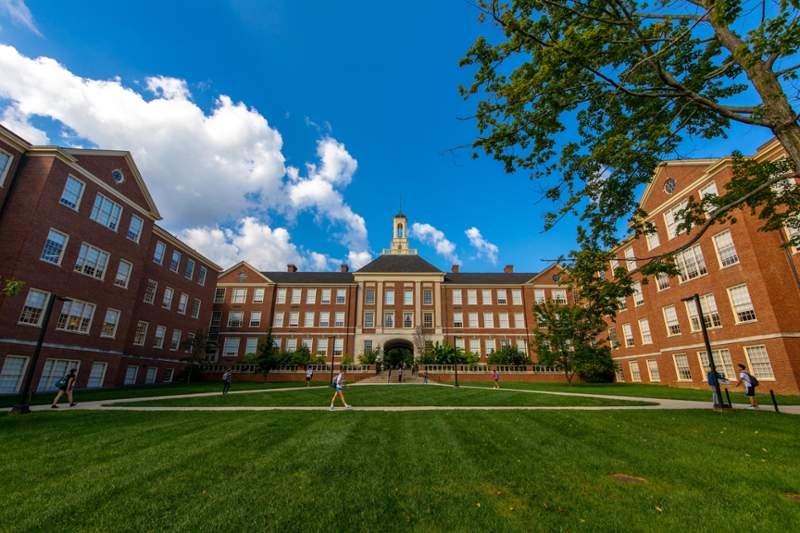 Miami University's 20,000 graduates of Class 2020 was supposed to graduate in person on May 16 but the university just decided to have two celebrations for it. According to the university's president, Gregory Crawford, they plan on holding online graduation in May and tentative in-person graduation in September.
"Coronamencement"
Ladies and Gentlemen and All the Folks: May I present the first college graduate in my family*, @UMaine Class of 2020, Bananas the Bear Verified #Coronamencement #BlackBearNation

*pending Zoom infrastructure capability pic.twitter.com/o9VhAOw8C7

— Jenni Tilton-Flood (@jtiltonflood) March 14, 2020
Students of the University of Maine threw an impromptu "coronamencement" when their semester was cut short due to the virus. After the university's announcement of the switch to remote education, students felt the need to still celebrate the important milestone before heading home. "May time provide you the closure you deserve," reads their home-printed certificates, verified by the school mascot Bananas the Bear.
Far from home
Even foreign students are not excused from canceled graduations. Sasha Dulap is an exchange student from Moldova studying at a high school in Colorado Springs. Her host family didn't want the pandemic to stop Sasha from experiencing high school graduation. They organized a ceremony for her, complete with a toga, diploma, and even speeches. She also had a prom night!
Via Facebook Messenger
Students from Parañaque National High School organized their own graduation via Facebook Messenger. Yes, with toga photos and their parents' names.
For health workers
"We all feel a great sense of duty to serve the people of Ireland."
An online graduation ceremony for 190 medical students from NUI Galway has been held, so the Class of 2020 is able to enter the healthcare workforce.#coronavirus #InThisTogether pic.twitter.com/IfcSRyX7uH

— RTÉ News (@rtenews) April 6, 2020
Medical students from the National University of Ireland Galway held an online graduation ceremony for their medical students. Even without the traditional experience, the students still celebrated with joy. They're expected to enter the healthcare workforce as frontliners.
COVID-19 Pandemic: The Unsung Heroes of Community Quarantine
COVID-19 Pandemic: The Unsung Heroes of Community Quarantine
Ina Louise Manto | Mar 16, 2020
Have you seen other creative ways of holding graduations? Share with us below!