8 Ways You're Creeping
Her (or Him) Out

By 8List

If you've recently found yourself in the throes of a budding relationship despite the emotional rollercoaster that was Valentine's, congratulations! You officially made it out of the Month of Love better than approximately 99.9% of the population.
Go ahead and thank your lucky stars that things have been going well (as well as pat yourself on the back, you sassy thing). But before you start planning a Meet The Parents Dinner, you might want to pause and check for signs that you've been creeping your new bae out. Sure, you've just been really excited, but with Millennial relationships being the complicated things they are, it wouldn't really be a surprise to find that you're guilty of creepy behaviour that might have Beh rethinking your relationship status. Things like…
8. Sending them photos of your meals
Via tumblr.com
You'd like to think they'd be concerned if you haven't eaten in more than 12 hours, but do they really need to know that this is the fourth fast food stop you've made today? Nobody, not even your bae, will care what you're digesting unless you ate at Wolfgang's.
7. Posting about them on social media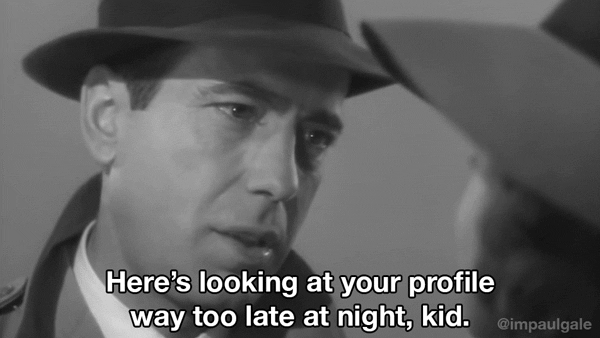 Via sourcefed.com
This might be obvious, but most of us don't realize how weird it is to the other party. Yeah, your date last night was cool, but your sneaky photo of them eating their dinner with the caption "BEST DATE EVER" (complete with emojis) is bound to get them feeling more pressure than they should.
6. Asking too-specific questions
Via gifbay.com
You may just be trying to get to know them, but wanting to know where they are each second of the day is just plain creepy. No one likes a relentless barrage of texts and phonecalls, no matter how cute you are.
5. Drawing them while they're asleep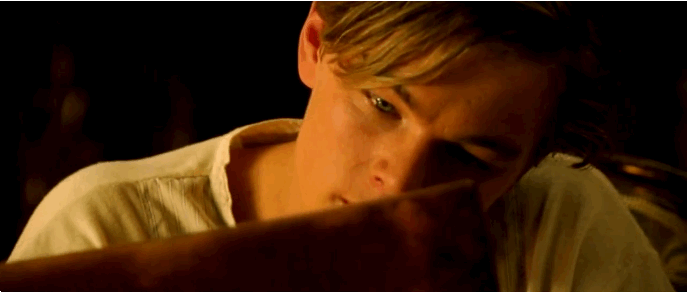 Via fuckyeahhleonardo.tumblr.com
This leaves you around two levels away from being a stalker and about five from being a serial killer. If you're looking for something to do while they're asleep, make breakfast instead. They'll most likely appreciate it more than your piece of "art."