Twitter user Lilah Sturges posed a question on the bird app a few days ago: What's the eeriest thing a child has ever said to you? It unlocked the Twitterverse's collective trauma of hearing random creepy stuff from their children, nieces, nephews, and random kids at the daycare.
What's the eeriest thing a child has ever said to you?

When my daughter was around 4-5, she calmly insisted that she had once been married to a man named Brad Huffington. When we asked what had happened to him she replied with a note of sadness, "He was lost at sea."

— Lilah Sturges (@LilahSturges) April 6, 2022
For Sturges, the creepiest experience was when her 5-year-old daughter "calmly insisted" that she was once married to a man named Brad Huffington. Brad was part of the Navy and he ended up lost at sea. Sturges' daughter even shared that they used to have 5 kids. Uhh. What's up with that? Either these kids have been exposed to too much Netflix or they actually experienced things in a "previous life." Anyway, if you're in the mood for goosebumps, read on.
Run away!
We took my nephew (5 at the time) to the beach for a picnic. He immediately walked to the edge of the lake and just stared at it for a good half hour. We got lunch ready and told him to come eat and this little fucker slowly turns to us and goes "the lake wants a sacrifice".

— Dizzy (@13silverroses) April 6, 2022
Okay :) Sure :) As long as this kid doesn't come near me :)
And this kid's creepiness doesn't even stop there. The same kid got into another similar eerie interaction with the original poster but this time a knife was involved.
Oh and last year when I broke my leg he came to visit me and stay the night and at like 10 pm he walks in my room with a fucking chef knife and looks at me (watching TV) and goes "Oh. You're awake. I'll come back later." He never did but I didn't sleep that night.

— Dizzy (@13silverroses) April 6, 2022
What did we say? Run away!
The Hahas
He stopped mentioning them by 5yo. At 8yo it felt like nbd, and we brought up the Hahas. He didn't remember them at first, but then he did. He got really quiet. Said he didn't want to talk about it anymore and left the room. He is 15 now and I will never bring them up again.

— Word Salad with Cheez (@WordSaladWCheez) April 6, 2022
NOPE NOPE NOPE NOPE NOPE NOPE NOPE NOPE
Here's a drawing of the Hahas if you want to see it:
Here is his picture. I asked where the mouth was? He said the whole head was the mouth. pic.twitter.com/N1EtwiwU1h

— Word Salad with Cheez (@WordSaladWCheez) April 6, 2022
Guess I'm watching a light rom-com movie before going to sleep tonight. :)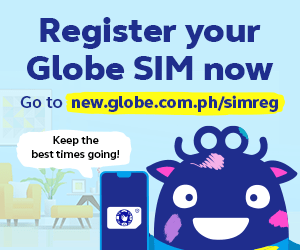 Inside children's rooms
When I was 14 & babysitting my 3yo nephew, I was in the next room when I heard him say "Why? I don't want to".

I went in & asked who he was talking to. "Elizabeth"(he didn't know anyone by that name).

"Well, where is she?" I asked.

"Behind you" he said. "On the ceiling",

— ♀️Jennifer Gingrich (@fem_mb) April 6, 2022
Here's the rule of thumb: Never look behind you when discussing about ghosts.
I was upstairs getting laundry together. My daughter was 2 or 3, she came in and looked confused. I asked what was wrong she said she said she had been in the basement with "the other mama" 😳

— Hello Clarice (@clairhooker) April 6, 2022
This is the part where you move to a new continent.
Ghosts in pain
Hello, Zillow? Yes, it's an emergency.

— Ahsoka Tano (@AhsokaKnows) April 6, 2022
If a ring of salt around the bed and garlic necklaces doesn't work, make peace with the ghost and sell the house.
The prophet
At age five my son drew a portrait of our family of four with two tiny upside down people.

A year later I gave birth to twins. pic.twitter.com/w93Lg3NCHJ

— Rebecca Woolf (@GirlsGoneChild) April 6, 2022
Uhm maybe he can use his power for good? Ask him when COVID is ending!
The invisible procession
My daughter, at 4, was looking out the window and asked "where are all those people walking to". I turned to look and she was pointing to an empty cemetary.

— Beagle, PhD (@beaglephd) April 6, 2022
:)
Reincarnated?
My bestie died suddenly when I was 28. It was a complete shock and I'm still shook… about 6 years ago my then 3 year old asked me a lot of questions about what I did before he was born. Middle of answering he says "Yeah, I remember. We were best friends weren't we?"

— The Tao of the Pandalorian (@KowMark) April 6, 2022
And then suddenly your child knows all the shenanigans you did in your youth no thanks to your bestie's spirit.
I see dead people
My daughter would stand up in her crib and wave and say "hi see saw!" on a regular basis. One day she saw an old photo of my recently passed grandfather as a young man. She got really excited and yelled "SEE SAW!!"
His name was Cecil.

— Jessica Lyons (@jessglyons) April 6, 2022
Okay, this one was kind of sweet. Kind of.
That's enough social media for the day! We won't blame you if you agree with this Twitter user's sentiments after reading creepy things kids say:
There are around 5400 reasons in this thread alone why I don't have children.

— Inchen (@Inalein_19) April 6, 2022
If you're into these kinds of stories, jump into the Reddit rabbit hole and sacrifice your sleep for tonight.
Do you know other interesting (cue: goosebumps-inducing) stories of creepy things kids say? Share it with us in the comments!
Check us out on Facebook, Instagram, Twitter, TikTok and YouTube, to be the first to know about the latest news and coolest trends!