Looking for size-inclusive brands for the summer? We got your back! These homegrown brands not only welcome ladies of all body shapes and sizes, but also encourage body positivity and flaunting what your momma gave you. So don't be afraid to show off some skin, steal the show, and turn heads on your next beach trip while you rock your awesome plus-size swimwear.
Every Body
View this post on Instagram
Price range: P1,699 – P1,999
Whether you're looking for swimwear to get cheeky at the beach or show just enough skin by the poolside, Every Body has styles perfect for you. Have fun mixing and matching their two-piece sets or rocking bodysuits. This size-inclusive brand offers sizes from 2XS to 5XL in neutral colors that flatter every Filipina's skin tone.
The fabric is also made to protect you from the sun thanks to its UPF+ 50 Sun Protecting feature. And since it's made from nylon and spandex, it sits comfortably on your skin and moves as you go making it great not only for swimwear but also as an everyday OOTD paired with jeans and shorts.
Shop Every Body via their official website.
Plus Size Heaven
View this post on Instagram
Price range: P850 – P1,000
For the ladies out there who aren't fans of showing too much skin, Plus Size Heaven has swimwear styles that would fit the bill. They've got rash guards with long sleeves, tankini sets, two-piece high-waist sets, off-shoulder styles, boyleg bottoms, and more. It's safe to say they live up to the "heaven" in their name. Plus Size Heaven carries sizes up to 3XL. There's something for every girl out there!
Shop Plus Size Heaven from their official website.
8 Local Plus Size Swimwear Brands For Every Curvy Pinay
8 Local Plus Size Swimwear Brands For Every Curvy Pinay
Cristina Morales | May 24, 2019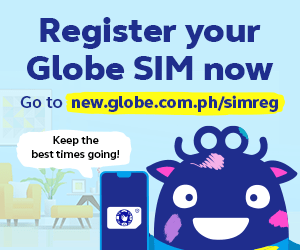 Float Swimwear
View this post on Instagram
Price range: P2,550 – P3,950
Ditch the simple solid-colored swimwear and celebrate summer with a plethora of choices from Float Swimwear. Their beautiful bikinis and one-piece suits are available up to 3XL. Float's flattering styles look good on any body shape, and their cuts and colors complement any skin tone. You could choose from classic solid-colored or two-toned swimwear in an array of styles to flaunt what you've got.
Shop Float Swimwear through their official website. You can also drop by their stores in Powerplant Mall and Greenbelt 5.
Sew Local
View this post on Instagram
Price range: P400 – P850
When we say Sew Local has range, they've got range alright. They've got swimwear for ladies up to 2XL and they make sure each one is customized to fit like a glove too. When you place an order at their website, you'll be asked for the size you want and for your specific measurements. You'll also choose your bra cup size, butt coverage, and bikini cut. It's literally like building your dream bikini from scratch. Sew Local has dozens of designs to choose from whether you like it classic or you want everyone at the beach checking you out.
Shop Sew Local from their official website.
Sandy Cheeks
View this post on Instagram
Price range: P800 – P2,050
You'll definitely be too excited for the beach once you get your hands on Sandy Cheeks swimwear. They've got the pastel hues and bright colors to remind you it's the season for soaking in the sun and getting that "vitamin sea." Sandy Cheeks adds flair to your basic bikini by giving it ruffles and ties. They've got high-waist bikinis and onesies in S to 4XL.
The cherry on top of this body-inclusive local brand is the fact that they have a "zero inventory" policy. Every swimwear is made to order so they don't waste fabric or leave machines running. This practice also helps the brand reduce its carbon footprint. An eco-conscious move that's refreshing compared to today's fast fashion industry.
Shop Sandy Cheeks via Instagram DM or place your order through their website.
Alba Manila
View this post on Instagram
Price range: P1,100 – P2,600
Ladies of all shapes and sizes will find their next favorite swimwear at Alba Manila. Whether you're looking for high-waist bikini bottoms, tube tops, long-sleeved tank tops, or a simple one-piece, this shop has it all. Their swimwear is available in S to 2XL sizes in different styles and designs. Fair warning, grab the swimwear that catches your eye, ASAP. Alba Manila's swimwear is just too good it gets sold out in days.
Shop Alba Manila from their official website.
SKINNI Swim
View this post on Instagram
Price range: P1,500 – P3,999
SKINNI celebrates womanhood, sisterhood, and all the many meanings of the word "woman." The local swimwear brand encourages ladies to be comfortable in their own skin and flaunt what they've got. Their swimwear ranges from S to 3XL two-piece and one-piece bikinis. You could even choose styles differing in cut and color.
Shop Skinni by sending them a DM on Instagram or ordering from Lazada. You can also drop by their store at Retail Lab in Glorietta 3, Makati.
Join Facebook groups

Another option if you're browsing online is to join Facebook groups for swimsuits and plus size wear. Swimsuit for Sale PH and Plus Size Ukay.PH have thousands of members who are willing to help you out. You can shop two ways: scroll through the group to find a seller you like or you can post to ask where you can find a specific plus size swimwear. Almost immediately, dozens of replies will point you out to their own products or recommend a trusted store.
Check us out on Facebook, Instagram, Twitter, TikTok and YouTube, to be the first to know about the latest news and coolest trends!