If you're one of the many who binged Crime Scene: The Vanishing at the Cecil Hotel and are still processing the tragic death of Elisa Lam, join the club. But just in case you didn't know, Netflix has tons more documentaries like this, some even more disturbing than The Vanishing. If you're looking for more true crime documentaries that'll keep you up at night, here are some you can watch on Netflix:
The Ripper
This documentary takes viewers to the scenes of the 13 horrific Yorkshire Ripper murders that took place between 1975 and 1980. The documentary dissects how Peter Sutcliffe was able to terrorize northern England for half a decade.
Watch this series here.
Conversations With A Killer: The Ted Bundy Tapes
The documentary revolves around serial killer Ted Bundy during the last few moments of his life. Based on interviews by Stephen Michaud. The series attempts to shine a light on Bundy's life and the crimes that led to his death, but fair warning: you might end up with more questions than answers by the end of it all.
Watch this series here.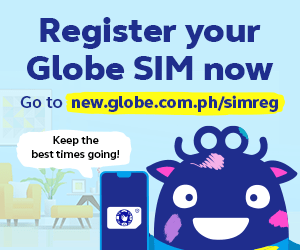 Night Stalker: The Hunt For a Serial Killer
This documentary is kinda connected to The Vanishing at the Cecil Hotel, because Richard Ramirez — a serial killer also known as the Night Stalker and the Valley Intruder — stayed at Cecil Hotel while committing horrific murders. From June 1984 to April 1985, Ramirez terrorized the residents of Los Angeles, committing at least 13 murders.
Watch this series here.
Unsolved Mysteries
This series revolves around different — you guessed it — unsolved mysteries around the world. From murders to kidnappings, the show interviews family members and detectives who were once assigned to these different cases.
Watch this series here.
Murder Mountain
This compelling documentary explores the mysteries of Humboldt County, California, a place where illegal marijuana farms are located. The place is full of unsolved murders and killers who have remained unpunished to this day.
Watch this series here.
American Murder: The Family Next Door
This documentary is about the tragic murders of Shanann Cathryn Watts and her daughters Bella and Celeste Watts. The series dives deep into the days leading up to the tragic murders and the reason why Chris Watts murdered his wife and children.
Watch this series here.
The Disappearance of Madeliene Mc Cann
The documentary talks about the disappearance of 7-year-old Madeleine McCann, who went missing in 2007 while on holiday with her family. The series tries to connect all the missing pieces together. However, to this day Madeliene remains missing.
Watch this series here.
Evil Genius
The documentary talks about the most diabolical bank heist in America — one that involved the death of Brian Wells, a pizza delivery guy who may have been forced to rob a bank with a bomb strapped to his neck.
Watch this series here.
Which of these true crime documentaries will you watch first? Tell us below!