We've been quarantining for close to a year now, and so it's perfectly understandable if you're tired of hearing your own voice or talking to the same old people (i.e. your family/roommates) every day. This is where podcasts come in. If you still haven't started listening to podcasts — or if you haven't started listening to Pinoy podcasts — now's a good time to start. Spotify's made it easier to find high-quality local podcasts with their first ever roster of Pinoy Spotify Original Podcasts, which feature quite a few familiar names! Check 'em out:
Between Us Queens
Hosted by: Pia Wurtzbach, Bianca Guidotti, and Carla Lizardo
What it's about: You might think that a podcast hosted by beauty queens Pia, Bianca, and Carla will just be about the pageant world, but this podcast is actually pretty relatable. The three queens talk about what it means to be a modern Filipina, with topics like "Kailan dapat magpakasal?" and "Bakit ang hirap magpapayat?"
Listen when: You're in the mood for some honest-to-goodness girl talk.
Itatama Pa Ba o Tama Na?
Hosted by: Donnalyn Bartolome
What it's about: Late last year, singer Donnalyn Bartolome went viral after unboxing all the stuff her ex returned to her. Obvioiusly, Donnalyn isn't afraid to get down and dirty when it comes to all things love. In this podcast, she attempts to help real-life lovers resolve their issues in unofficial couples therapy sessions. Will they make amends or learn to grow from their heartbreak?
Listen when: You're tired of your own relationship drama (or lack thereof).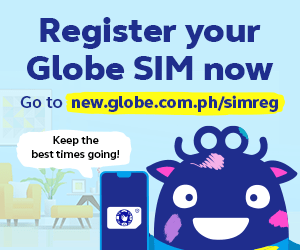 The Raid with Alodia & Ashley
Hosted by: Alodia and Ashley Gosiengfiao
What it's about: All things otaku. In this podcast, game streamer and OG cosplayer Alodia Gosiengfiao and her sister Ashley geek out on all things anime and gaming. If you're also curious about what the sibling duo's life is like, this podcast is a great way to get to know them.
Listen when: You want to game with friends but none of them are available; Alodia and Ashley can keep you company instead.
Superhuman
Hosted by: Wil Dasovich
What it's about: Self-improvement taken to the next level. After overcoming cancer, Wil Dasovich has got plenty to say about the world and how the body works in it. In Superhuman, he explores the many different things people do to achieve their body's maximum potential — physically, mentally, and spiritually.
Listen when: You next extra motivation to stick to your daily workout/diet.
Huwag 'tong Makakalabas
Hosted by: Juan Miguel Severo
What it's about: If you're the kind of person who enjoys the voyeuristic pleasure of reading someone else's journal, spoken-word artist and film writer Juan Miguel Severo has got you covered. In this new podcast, he shares excerpts from his old journals and letters that were originally meant to stay secret.
Listen when: You've run out of people to cyberstalk.
Payaman Insider
Hosted by: Team Payaman's Junnieboy, RogerRaker, Peachy Twice, and Boss Tryke
What it's about: Your favorite YouTube content creators are now podcasters! Team Payaman is behind some of the most popular videos on Filipino YouTube, and in this podcast, you can expect more of their chaotic energy — as well as some insight into what goes into Team Payaman's content machine.
Listen when: You're in need of a barkada pep talk. It's the next best thing!
Growing Up with Ben and Kris
Hosted by: Benedict Cua and Kristian Somera
What it's about: As its title says, growing up! Ben and Kris are both in their late 20s and are still learning how to navigate adulthood. Here, they talk about what they've learned in their relationships, careers, and misadventures.
Listen when: You're feeling lost and overwhelmed with the demands of being a "grown-up" — you're not alone!
Other local podcasts you should check out
These new podcasts from Spotify are pretty much guaranteed to be high-quality stuff, but there are plenty of Pinoy podcasts out there waiting to be discovered! Here are some other lists to get you started:
8 Pinoy Podcasts You Should Start Listening to During Quarantine
8 Pinoy Podcasts You Should Start Listening to During Quarantine
Sophie Brodit | May 19, 2020
Get Your Creep On: Local Horror Podcasts to Listen to Just in Time for Halloween
Get Your Creep On: Local Horror Podcasts to Listen to Just in Time for Halloween
Kyzia Maramara | Oct 08, 2020
Have you listened to any of these podcasts? Tell us what you think about them in the comments!