If you want a little extra burst of inspiration during work, you should make sure your workspace — whether at home or in the office — fits your personality and aesthetic. You could put up organizers, lay out a desk mat, or even grab a new mechanical keyboard. Or you could start simple and upgrade the keyboard you have with these adorable keycaps that come in all sorts of designs. Check out where to get them below:
Clic
View this post on Instagram
Love to eat? Clic's got a whole menu of food-inspired keycaps just for you, from smores and cinnamon rolls to our own Pinoy kutsinta and bibingka. She's even got some ramen, shawarma, and xiao long bao for international cuisine lovers. We just hope you don't go hungry whenever you look at your keyboard — maybe think of it as motivation to work harder for the next meal? *wink wink*
Check them out here.
Tokeys Craft
View this post on Instagram
Are you #TeamKahoy? Keep your space's rustic aesthetic with Tokeys Craft's wooden keycaps. They'd definitely add a bit more rustic vibes to your work desk.
Check them out here.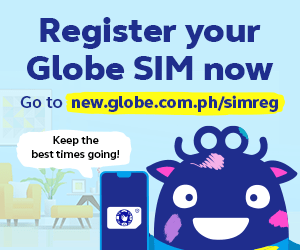 Aerariu
View this post on Instagram
If you've got a lot of furbabies, these cute paw print keycaps from Aerariu would make them either get a little jealous or stay near you all the time. We hope you can concentrate when your pets are jumping all over you, but hey, they're good inspiration, aren't they?
Check them out here.
Pixie Crafts
View this post on Instagram
For dainty designs, look no further than Pixie Crafts' artisan keycaps. These handmade resin pieces look so dainty and dreamy with the soft sparkles and pastel colors, and we love it!
Check them out here.
Kleytopia
View this post on Instagram
Get your appetite going with a wide array of delicious desserts! From cookies and pancakes to cheesecakes and pies to ice cream and milk tea, Kleytopia's got it all for you.
Check them out here.
Creations by Mary Ann
View this post on Instagram
Astrology fans, this is for you! Creations by Mary Ann came up with these pretty, galaxy-filled keycaps that feature each zodiac sign. You can pair them with their Galaxy Wish keycaps or even Rainbow Petal Keycaps or just about anything they designed really. They're just that pretty.
Check them out here.
Golden Camellia Arts
View this post on Instagram
Oh my my my! These cute keycaps from Golden Camellia Arts are the perfect way to showcase your love for BTS. A must-have for every ARMY, they feature the faces of the BT21 characters drawn by the members of BTS. Golden Camellia also has other Korean bands in their line-up, like BlackPink and GFriend, as well as other characters, like Naruto, Adventure Time, and Pokemon.
Check them out here.
Likha at Gawa
View this post on Instagram
Likha at Gawa's Mario-inspired keycaps would fit any game lovers' keyboard. They also have other designs inspired by Gameboy, 90s computers, and a whole lot more. They're also offering Jujutsu Kaisen character keycaps if you're looking for a more recent trend!
Check them out here.
Follow us on Facebook, Twitter, Instagram, and Youtube for the l8est entertaining, useful, and informative lists.