While we all cheered for our Filipino champions this Olympics, we can't deny that we've also been distracted by other athletes. Can you blame us? The Olympics is the place where the most physically fit humans gather every four years — of course some of them will manage to steal our hearts. Now that the games are coming to a close, let's look back at the cutest male athletes who managed to steal our hearts during the Tokyo Olympics.
Arthur Mariano (Brazilian artistic gymnast)
View this post on Instagram
As a child, Mariano practiced judo but soon became interested in gymnastics. When he was 11 years old, he joined a multi-sports and social club, where he began training to be a gymnast. At age 14, he was able to place first at the Brazilian Child Gymnastics Championship. Fun fact: He modeled for Bench back in 2019.
Jeong Seung-won (Korean football player)
View this post on Instagram
This 24-year-old player started his football career back in 2017 when he was chosen to be a substitute for Daegu FC. A year later, he was nominated for the youth player of the year award. Eventually, he was selected to be a part of the South Korean football team to represent the country at the Olympics. With those looks though, he totally could've been an idol in another life.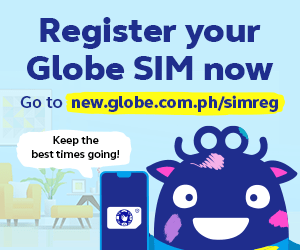 Matt Anderson (American volleyball player)
View this post on Instagram
This volleyball player's achievements are way too many to mention. From high school to college, he helped his team win different competitions. He eventually continued on to play professionally and is now signed with Zenit Kazan. But we've got some bad news for his admirers: he's already taken. Anderson married his wife in August 2020. They have a one-year-old son together.
Jesse Puts (Dutch swimmer)
View this post on Instagram
Making his debut at the European Championships in Berlin, Puts was able to finish in 8th place, which is considered to be quite high for a rookie. From there he joined different local and international competitions. Puts was able to become a world champion after winning the 13th FINA World Swimming Championships. Judging from his Instagram posts (yes, we're guilty of doing some stalking), he's really into travel and has an adventurous streak.
Armand Duplantis (Swedish pole vaulter)
the Usain Bolt Award for the best name pertaining to his/her sport goes to…..

Swedish pole vaulter Armand Duplantis. (applause break) pic.twitter.com/1riuWmJxc2

— doc tucson (@DocTucson) July 31, 2021
This athlete started taking interest in pole vaulting at the very young age of 3. By the time he was 10, he was able to break multiple records for his age group. Eventually, he was recruited to represent Sweden in the Olympics and was the number one bet to win the pole vaulting competition. True enough, he brought home the gold. Duplantis is currently dating model Desiré Inglander.
Tom Daley (British Swimmer)
View this post on Instagram
Daley's career began when a coach spotted him taking part in regular diving school. After that, he was placed in a competitive squad. From then on, he started training to be a professional swimmer. Throughout his career, he has joined and won multiple competitions and has been mentored by the best swimmers. Daley went viral recently after he was spotted knitting while watching the Olympics. Adorbz!
Owen Wright (Australian surfer)
View this post on Instagram
In 2016, Wright's life changed when he suffered a traumatic brain injury that almost cost him his life. Eventually, he was able to recover and compete again. As the first-ever gold medalist at the surfing competition in the Olympics, Wright's name will be in the history books. He's happily married to singer Kita Alexander. They have two kids together.
Takahashi Ran (Japanese volleyball player)
View this post on Instagram
This volleyball player tops the list of athletes that store our hearts mainly because he looks like he came straight out of an anime. Takahashi started playing volleyball in elementary and continued on until he was in high school. He now attends Nippon Sport Science University. At the 2020 All Japan Intercollegiate Volleyball Championship, he was given the "Best Scorer" award.
Japanese Volleyball Player Ran Takahashi Is Twitter's Latest Obsession; TBH, We Can Relate
Japanese Volleyball Player Ran Takahashi Is Twitter's Latest Obsession; TBH, We Can Relate
Meryl Medel | Jul 29, 2021
Check out our picks for the cutest female athletes here: 
The Olympics Is Ending, But You Could Still Do Last-Minute Simping on These Cute Female Athletes
The Olympics Is Ending, But You Could Still Do Last-Minute Simping on These Cute Female Athletes
Jon Christoffer Obice | Aug 07, 2021