You might be seeing a new name on your news feed recently, accompanied by a lot of photos of this handsome, fair-skinned guy wearing a volleyball uniform and smiling so brightly that you can't help but smile back, even if he doesn't see you. Yup, that's Ran Takahashi, a 19-year-old Japanese volleyball player currently part of his country's national team in the 2020 Tokyo Olympics.
DAILY RAN TAKAHASHI pic.twitter.com/9byFWm42xL

— ً (@noyaliberal) July 27, 2021
He's being dubbed as the next Yuki Ishikawa, an award-winning athlete and the captain of the Japan men's national team, so you could just imagine how good he is at the sport. But aside from being talented AF, Ran Takahashi is getting a lot of attention for his good looks and amazing physique. Just look at these netizens' reactions:
Monster rookie
ran takahashi me
at age 19 at age 21 pic.twitter.com/v3VB9eNgIA

— lobo (@gbrllxlss) July 28, 2021

Ran Takahashi just graduated high school, and he's already competing in the Olympics at age 19. He's making us question our life decisions. What are we doing again? Ah, yes, simping over Ran Takahashi.
Badass on the court . . .
bullet serve to force free ball for japan and then pulling off a fake set for ishikawa to score. ran takahashi deserves this olympic stint just after graduating highschool. absolute monster rookie
pic.twitter.com/2HV9bdbvrK

— yam (@hahaparangtanga) July 28, 2021

How is he only 19 years old and this talented . . . Where were we nung nagpa-ulan ng ganitong talento . . .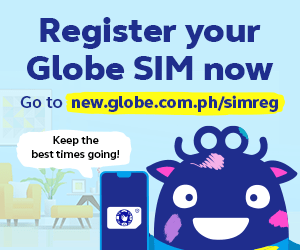 . . . and kawaii off court
ohmygod ran takahashi brainrot pic.twitter.com/8fPeAYvBCq

— ly ✧ william (@softizumis) July 28, 2021

Is there such a thing as too much Ran Takahashi that we'd go crazy? We think not. Or maybe we're just @ no thoughts head empty because Ran Takahashi.
8 Sports-Themed K-Dramas That'll Get Your Adrenaline Pumping AND Bring on The Feels
8 Sports-Themed K-Dramas That'll Get Your Adrenaline Pumping AND Bring on The Feels
Andy Flores | Jul 24, 2021
Anime come to life
I just found my real life Tobio Kageyama, Japanese volleyball player Ran Takahashi! pic.twitter.com/FIHCgA0NP7

— Daphne Soh 다프네 (@miyake9) July 26, 2021

Ran Takahashi has been likened to Tobio Kageyama, a genius volleyball player in the anime Haikyuu. Is he an anime character come to life? Or is Haikyuu an anime inspired by life/Ran Takahashi? Whatever it is, we get it, because they are both handsome and absolutely talented in the sport.
Bonus: Just look at that adorable smile!
ran takahashi and kageyama tobio
sharing the same lousy smiles. pic.twitter.com/N7udvgcpYm

— tadashi's freckles (@tadashisfreckl1) July 24, 2021
Forgiven history?
I'll forgive Japan for all their sins IF THEY HAND OVER RAN TAKAHASHI IMMEDIATELY pic.twitter.com/plqCsviDmA

— Rufa Gae (@dailystantwt) July 28, 2021

It seems user @dailystantwt is ready to forgive and forget the past as long as Ran Takahashi is here. Well, he does look sooo adorable doing their team cheer.
Even this Canadian netizen says there's no country loyalty when it comes to Ran Takahashi.
i'm canadian but ran takahashi is more important than my home country pic.twitter.com/0fHVbPfQon

— jadon ι(`ロ´)ノ (@musenkunn) July 27, 2021
Sorry po
i just know my ancestors looking down on me feeling disappointed watching me simp over ran takahashi.. a japanese with a sprinkle of white in there. double kill pic.twitter.com/hjn1oFx5uk

— #megan (@m3gnoodle) July 28, 2021

Aside from his Japanese nationality, Takahashi is said to have inherited American, German, and British ancestries. So to all our lolos and lolas, please accept our heartfelt apologies. Ran Takahashi is just too cute that we must simp over him.
Another sacrifice
i'm willing to give up my first born just to have a camera following mr ran takahashi around during games pic.twitter.com/6jDfRFfMzA

— jadon ι(`ロ´)ノ (@musenkunn) July 28, 2021

Goodbye to user @musenkunn's firstborn child and say hello to more Ran Takahashi fancams. Thank you for the sacrifice.
Proposals abound
ran takahashi hand in marriage pLS pic.twitter.com/UcZvm2jSI7

— chi takahashi (@wujibjyx) July 26, 2021
ran takahashi hand in marriage pls hahaha pic.twitter.com/WUK0Hl0KI6

— exo's managernim wife me up juseyo (@siang_teluk) July 28, 2021

A lot of netizens are asking for his hand in marriage. But some just want him to have a good day. Sana all na lang merong nagdadasal na maganda araw nating lahat. Okay lang kahit wala na para sa atin, as long as Takahashi-kun's day is good!
I hope Ran Takahashi is having a great day today pic.twitter.com/de72ya8zxy

— (@FishesInTheGym) July 28, 2021
Follow us on Facebook, Twitter, Instagram, Tiktok, and Youtube for the l8est entertaining, useful, and informative lists!