Daily 8: Worst of Carmaggedon Edition
Sep 9, 2015 &nbsp • &nbsp 8List
Last night's heavy rains brought Metro Manila to a standstill, causing sudden floods and even more than the usual woes to all motorists and commuters. Some were stranded, some got home at 3AM, and to top it all off, traffic was worse than ever.
With Manila looking like a scene ripped from an apocalyptic movie (see Independence Day meets The Day After Tomorrow), everyone was just about to lose it and might as well have starred in their very own carmaggedon film and became the country's newest stars.
8. The Rookie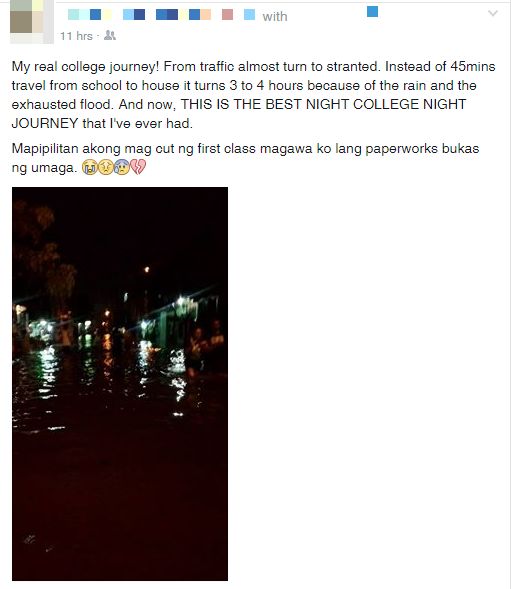 We're pretty sure your professor won't be able to make it to class either, don't worry.
7. The Religious One
Jesus, take the wheeeeeel…
6. The Sarcastic One

How lovely it is to be here with all of you.
5. The Night Shiftee
Maybe bring an inflatable boat next time?
4. The Hugot Girl

Traffic lang ang forever, girl. Move on din pag may time.
3. The Sympathetic One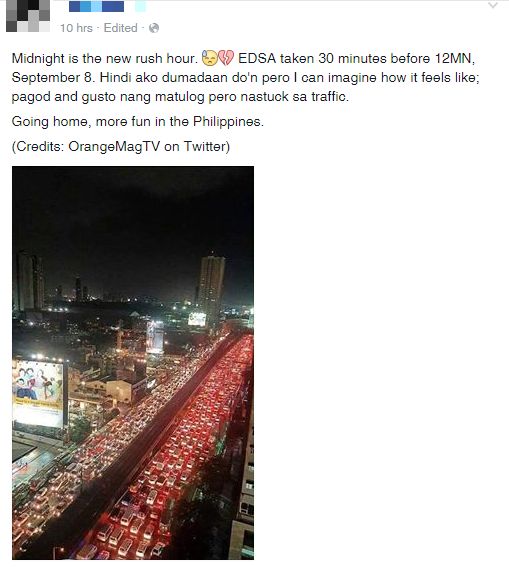 You might not be paying for the parking fee, but your gas and patience are definitely below zero.
2. The Brave Soul

And he's not the only one.
1. The Man

Well, at least someone knows how to look at the bright side.
Only in the Philippines!
Got more stories to share about last night's flash flood/end-of-the-world traffic? Let us know by commenting below!