It's that time of the year again. The most exciting and highly anticipated anime convention is back on its 6th run. We're talking about Best of Anime (BoA) 2015, of course! It will be on Sept. 19 to 20 at the SMX Convention Center, SM Mall of Asia Complex.
This is the place to go for anime, manga and cosplay enthusiasts, figure collectors, photographers and artists. Even those who are simply curious and interested about anything Japanese will surely have a great time!
What are 8 things to look forward to during the most awesome two days for anime fans?
You can start getting excited about the different workshops introducing fans and visitors to basic knowledge about the anime and cosplay industry and how to be a part of it. BoA this year will have workshops on Voice-dubbing, Costume Making, and Cosplay Makeup, just to name a few.
The different kinds of booths are one of the most exciting attractions in any anime convention. You'll see artists sharing their work, all varieties of anime toys, clothes and knick-knacks. Get your hands on these to help your future anime plans.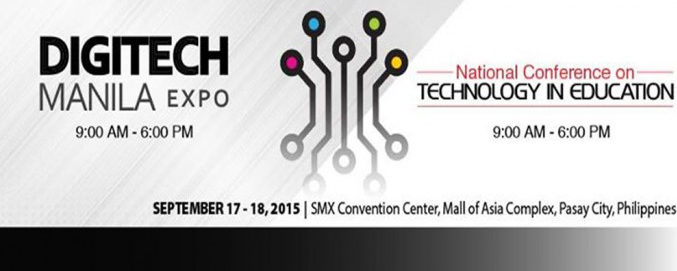 BoA also happens to fall on the same date and place as the Manila International Book Fair and the DigiTech Manila Conference and Expo. So, if you're interested in books or gadget innovations, these events would be an excellent breather after walking the BoA Halls.
After seeing the international cosplayers, do you want to see where our local talent stand?
There will be three cosplay competitions during BoA. First, the All-Star Cosplay Competition is where the best costumes and skits will reign supreme. Second, the BoA Inter-School Cosplay Competition Finals is where winners from different schools will battle it out. Finally, the World Cosplay Summit (WCS) NCR Qualifiers is where winners will have the chance to fly to Japan to represent the Philippines.
Another component of anime conventions are musical competitions that feature bands playing J-Music. Bands will duke it out with talent and engagement, featuring songs from popular Japanese bands and anime.
There's also the Superstar Karaoke Contest, which entails less skill and talent and more bravado and pride. This is still as fun as the battle of the bands if not even more entertaining.
This competition will feature talented artists in speed drawing contest for the title of The Fastest Illustrator. It's a game of efficiency, skill and talent that will be exhilarating to watch and to be a part of.
There will be four great acts headlining the musical offerings in BoA.
Japanese Oshare-Kei band, UCHUSENTAI:NOIZ is back and will definitely rock the SMX Convention Center. This band is well known for their renditions of popular Filipino songs like Narda, Liwanag sa Dilim and Pinoy Ako.
Famous Japanese singer, EirAoi, will be performing as well. She rose into prominence when her songs were used as openings to famous animes, Kill La Kill, Sword Art Online, Mobile Suit Gundam AGE and Fate/Zero.
Japanese American singer and songwriter, Joe Inoue, will also be performing at BoA. He became popular when his songs were used in the Naruto: Shippuden and Gintama anime.
And last but definitely not least, Starmarie will be performing at the BoA, too. Starmarie captures the gothic lolita lifestyle with a dark yet cute fantasy style in music and clothing. They will be performing their latest single, Mekurumeku Yūki, which is the new ending theme song of Cardfight Vanguard G.
These are enough reasons to go to the BoA, you're sure to find more when you get there. See you at Best of Anime 2015, which will be held on Sept. 19 to 20 at the SMX Convention Center, SM Mall of Asia Complex.
Know any other great reasons to attend Best of Anime? Share it with us and leave a comment below!