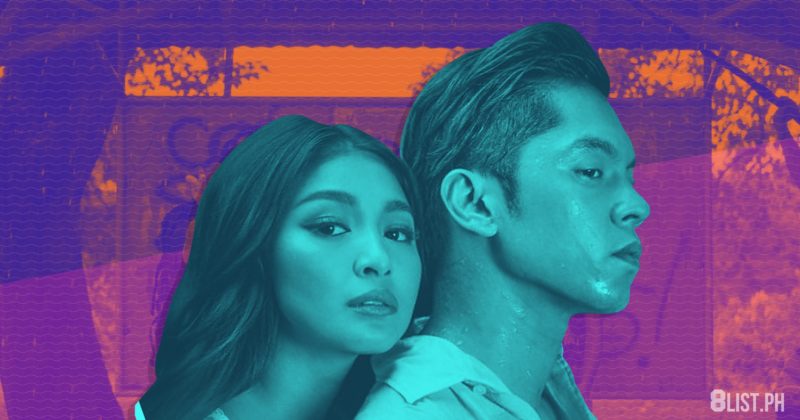 In Irene Villamor's Ulan, Nadine Lustre gets her heart broken many times, yet the film isn't entirely about a girl who nurses one heartache after another. No, Ulan is far from a hugot film, in case that's what you are expecting. To attempt to unlock its labyrinth of mysteries is a wonder in itself, a feat that might require multiple viewings. Yet on the surface, here is such attempt to come to terms with what Villamor is trying to say, tikbalangs and all.
IT IS A DECONSTRUCTION OF FEMININITY

As a child, Maya (a superb turn by Elia Ilano) has been fascinated with the rain, and the supernatural elements that come with it. Raised by her grandmother (Perla Bautista), a strong female role model, Maya has then blossomed into an idealistic intellectual (Lustre), embraced by the traditional literary and cinematic depictions of love. At work, she has to deal with her misogynistic boss (Leo Martinez). Meanwhile, her best friend is a couturier who mostly caters to weddings, which ties to the social expectation that in order to be happy, women need to get married. At most times, Maya feels trapped and dictated upon.
RAIN IS OFTEN A STAND-IN FOR TEARS

Ever wondered why filmmaker Wong Kar-wai, the world's foremost expert on unrequited love, is obsessed with rain? Aside from its aesthetic values, rain represents tears, which could either be because of joy, or heartbreak. In the aptly-titled Ulan, rain presupposes the main character's emotions, while also serving as a foreshadowing of impending doom, more so in the Philippines— a country that is always besieged by storms and flooding.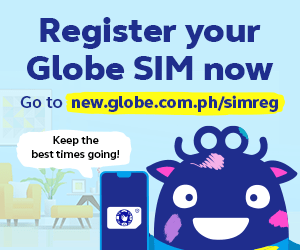 GOD BLESS MOTHER NATURE (SHE'S A SINGLE WOMAN, TOO)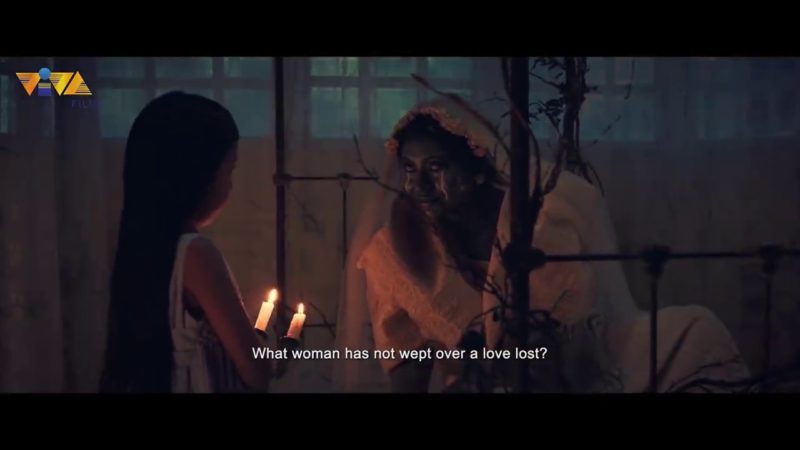 In an almost unrecognizable role, Angeli Bayani plays Mother Nature (or at least, we think she does) who appears to the young Maya to impart some important life lessons. Devastated, Mother Nature talks of how women have been demonized in history, and why her heart bursts in pain, hence the storm. The film could have used It's Raining Men and this would have become a raunchy comedy (kidding).
LOVE IS NEVER JUST A FEELING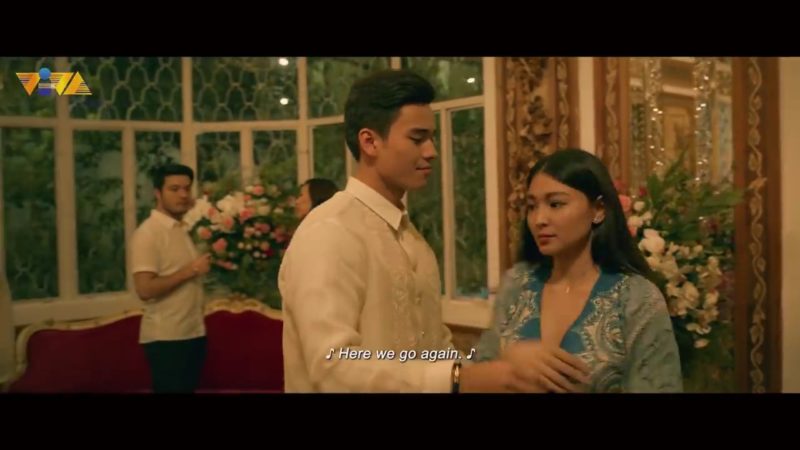 Ulan, like Villamor's previous film Sid and Aya, discusses the commodification of love. The publishing house where Maya works preys upon Filipinos' penchant for romanticism; weddings are by nature, capitalistic (we see you Crazy Rich Asians); Maya's first boyfriend (Marco Gumabao), is drawn more towards money and success than with Maya. Love may be the best virtue, as per everybody's favorite Corinthians verse, but it is also a commodity.
FAIRY TALES AND FOLKLORE ARE NOT REALITY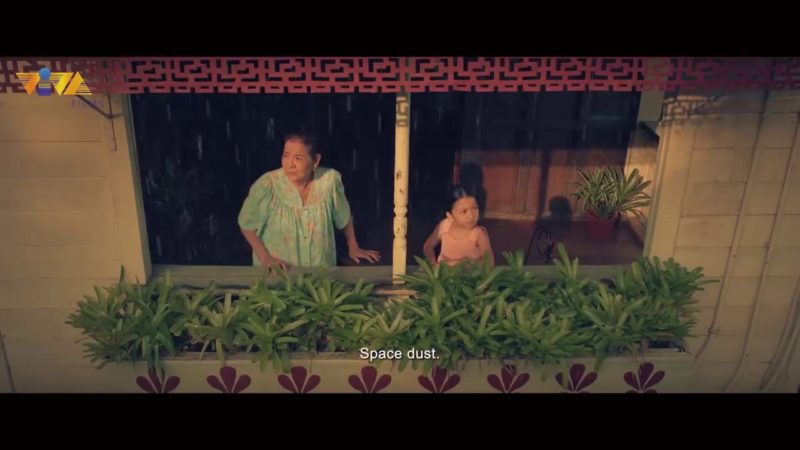 Our elders would often tell us when we were kids that the reason behind rain is that tikbalangs are being wed, and it is forbidden for tikbalangs to get married, hence the rain. For a long time, this and other notions of romance have been Maya's belief, until she grows up, and learns the truth— that love is not always a slow-motion montage under the sun-kissed rain. Talk about horsing around (pun intended).
ENCOUNTERS ARE NEVER AN ACCIDENT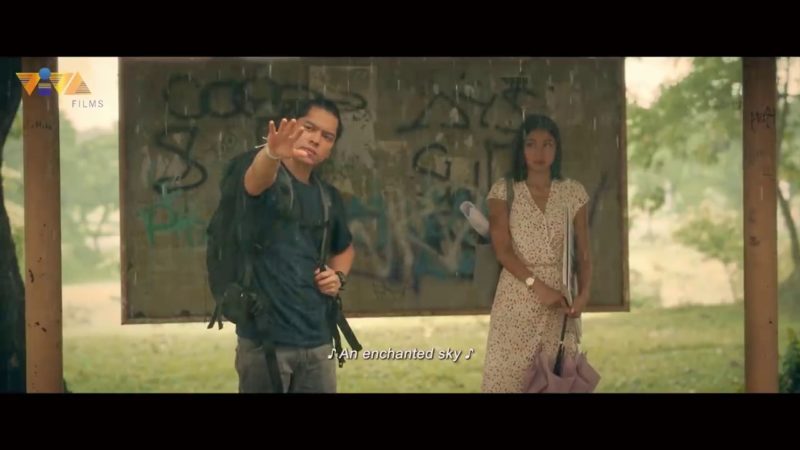 As Carlo Aquino's character Peter quips, people meet for a reason; whether they stay in each other's lives or not is part of a bigger plan. If we follow this philosophy, then there is indeed an invisible hand pulling all the strings. Credit it to nature, or religion, or whatever school of thought you prefer, fate seems predestined, hence inescapable.
WE FEAR WHAT WE DO NOT UNDERSTAND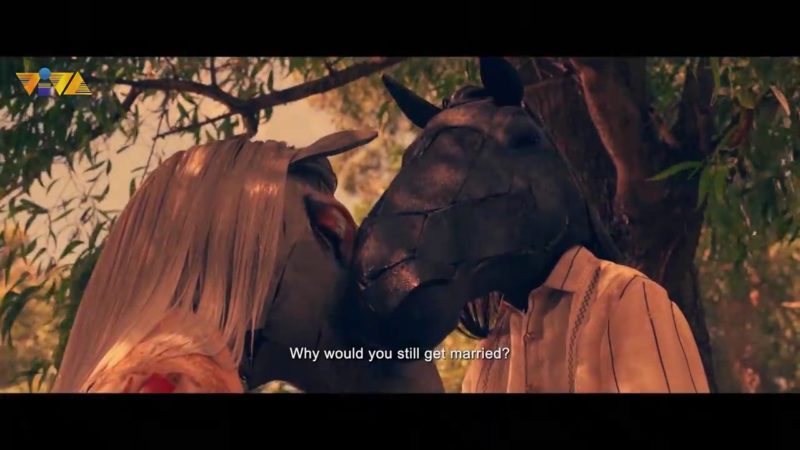 Villamor humanizes tikbalangs and storms via magical realism, thereby erasing traditional horror concepts that we often associate with them. At a tender age, Maya's curiosity gave her a grasp of grownup concepts like love, marriage and death, but only when she experienced them did she fully understand their many complexities.
THE GIRL BECOMES A WOMAN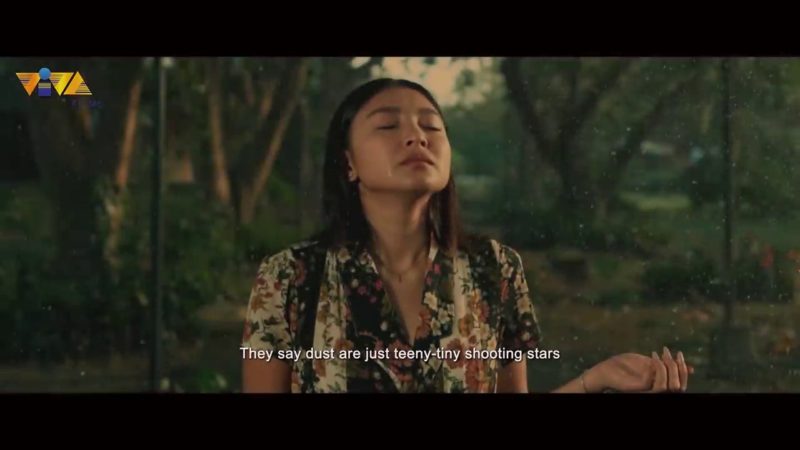 More than a love story, Ulan is a coming-of-age tale, highlighted further by the film's show-stopping final sequence, a masterclass in visual composition and editing. Maya, after going through a series of failures and heartbreaks, comes to terms with herself, and perhaps remembers what it's like to be a kid again. The story then comes full circle. Ah, what we wouldn't give to return to our childhood, when times and circumstances were simpler.
Screenshots taken from the trailer
What are your thoughts on the movie? Tell us below!