Irish band Two Door Cinema Club was recently in Manila for the annual Wanderland Music & Arts Festival, headlining the first day of this year's 2-day event. This isn't the first time the band from Bangor and Donaghadee visited our shores; in fact it's their second time to perform here in a span of two years.
Being a band for more than a decade, Two Door's signature indie pop tunes have helped them find their audience worldwide, and thanks to the several commercials as well as popular TV shows that feature these songs, they are now bonafide rockstars .
With three albums under their belt and another one on the way, we talked with Alex, Kevin, and Sam right before their Wanderland set about their upcoming record, performing on the Wanderland stage, and the one song they just can't stop playing live.
How're you feeling that you're back in Manila?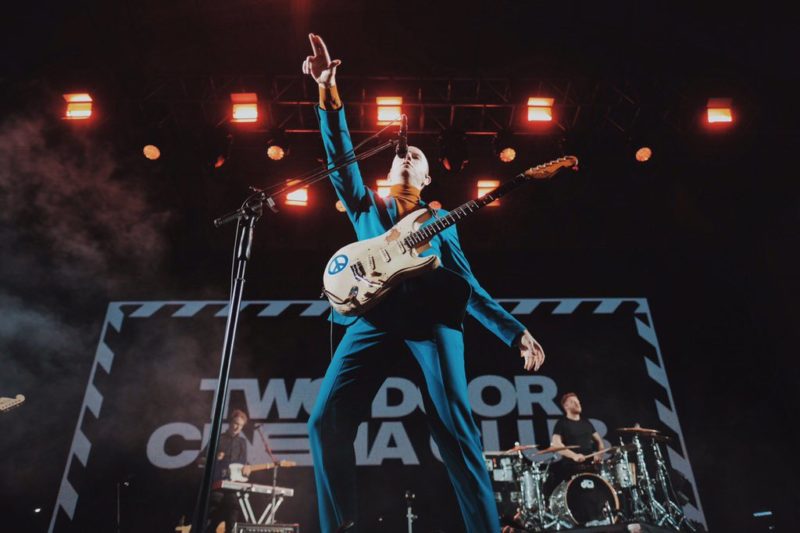 Alex: It's great! It's still a very short trip, but it's longer than the last time. I think the last trip was 24 hours; this one is 48, so we've had a little bit more time. I'm enjoying it!
What made you say 'yes' to performing in Wanderland?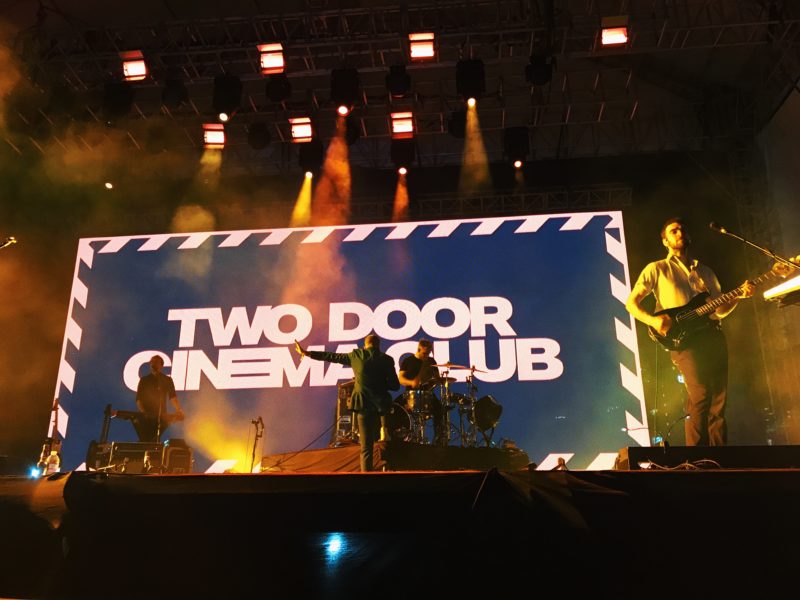 Kevin: We played in Manila for the first time, was that last year? We've been waiting to plan in the Philippines for a long time, it just hadn't quite worked, so we're really excited about last time. And last time was really good, but I think the festival we played, the lineup was very diverse, and it felt like lots of people were there for this pop thing, lots of people there for us, so it's cool.
I think to come back to this one feels a lot more 'less' diverse in a good way. It's a bit more focused on indie music, which we're really interested to see people in that sort of environment.
You've been teasing us a lot about your upcoming album. Can you tell us more about it?
Kevin: No! (laughs)
Alex: All I can say is we're very excited. There is an album, it's finished. There's not much more we can say. There'll be a single at some point and then there'll be an album. We're rehearsing it, so at some point we'll start playing those songs live. It's the same thing that happens with every new album. That's as far as we can go right now.
How will this album be different from your previous ones?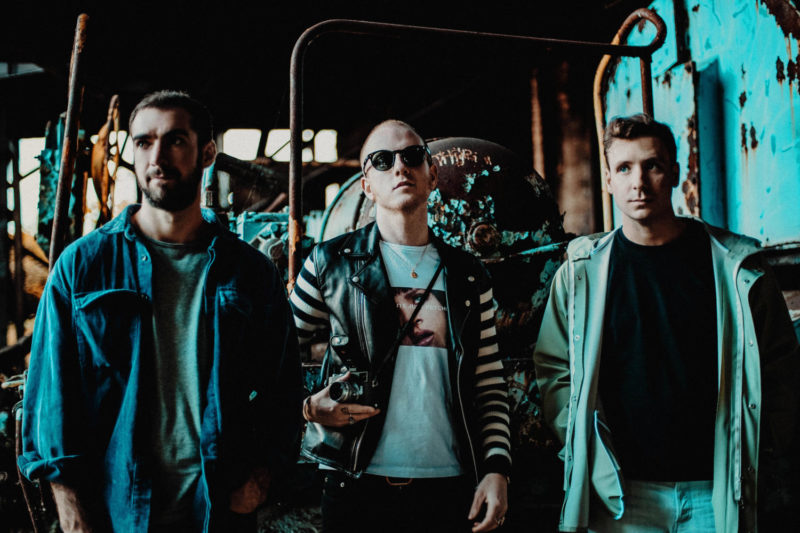 Alex: It's just more fun that way to make. To do the same thing (to some people) can feel like a wise thing to do. It's like you're cashing in on something you know that works.
It can feel 'safe', it can feel sensible, but it's not exciting. The reason we all love music is for excitement, it's because we find things interesting. Making records, making music is about following that instinct, about following the excitement and following the intrigue.
This record, like the last and pretty much like every record, there's a lot of different things. We don't go to one place. It's not like it's a 'rock' record, it's not an electronic record. It's a lot of different things from song to song, there's a lot of different things within each song. I can't really sum it up in one way. I think it's exciting!
Whenever you create new music, do you always know that a specific track will be a commercial hit?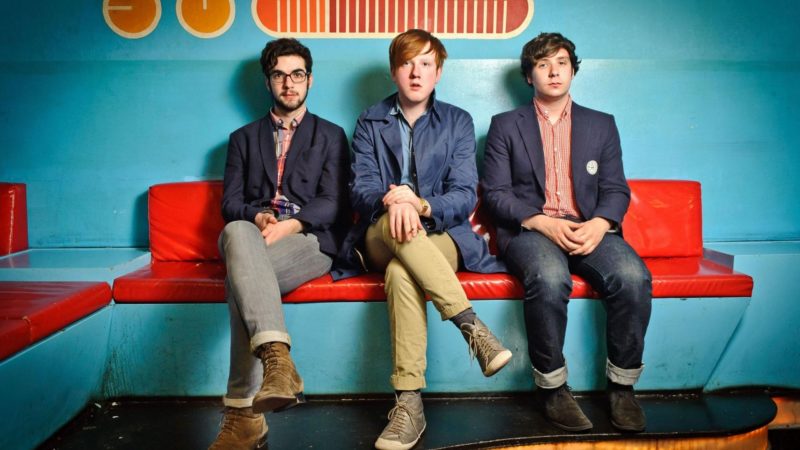 Sam: No, I think it's the opposite sometimes. I think when we look back, when we were releasing Tourist History, there were songs that we thought "oh, people are gonna like this song, that's definitely gonna be the first single." And then What You Know became the breakthrough track for us.
It's good that we don't know it because we don't want to force it and think about that when we're in the studio. It's nice that we make music that we want to make and enjoy.
What's your favorite music video that you filmed?
Kevin: That's a hard one! The results are sometimes really, really good but the experience when you're filming is really painful. What You Know, that video is probably the most well-known of the videos; I don't really remember, I think that one was fine, I think? (laughs)
I think the best one that we've ever made was Bad Decisions. That was the best one to make!
Alex: I Can Talk for me is probably my favorite. It was our first "legitimate" music video that we've made. We've made music videos with friends before, not to say that they weren't legitimate, but this was the first one where we met with professional directors that we didn't know and we had a budget from our record label; there were call times and costume departments.
Also it helped us a hell of a lot as well, even if people weren't interested in the music at first they would watch the video because it was a good video. Things happened with that video; Kanye West posted it on his website, a lot of people were drawn into that visual.
What's the one song you just have to play live?
Alex: There's a couple, and I think that's a great thing. We're very lucky to have a few.
Kevin: I don't think in the past 9 years since Tourist History came out, I don't think there's been a gig where we haven't played What You Know or Something Good Can Work or Undercover Martyn.
Alex: Not that we've ever had a 'hit' per se, but if we were to have anything resembling a hit, it would be What You Know. I think we'd get a lot of angry people if we don't play it.
Are we going to see you back in Manila?

Kevin: I hope so! We've been a band for 12 years and we've never been to Manila until 2 years ago, and now we're back. So it seems like we've done once and people keep approaching us again, so I'm sure we'll be back very soon. Hopefully we do okay tonight and get asked back.
What are your Two Door Cinema Club jams? Tell us below!