RC Cola Philippines has a treat for everyone and it's not even a Friday yet! The new RC Cola ad is yet another bizarre commercial, one that might trick you into thinking you're living through a nightmare while watching. Those who feel queasy seeing dismembered arms and eyeball-less eyes, look the other way!
This time, RC Cola featured a four-piece band whose vocalist had a sudden emotional breakdown. She cries about being different from the rest of her members — who are all wearing shades in a dim room — and promptly twists her arm to reveal an RC Cola bottle underneath. See? She's a weirdo! But lo and behold, her bandmates perfectly understand her. They remove their shades and instead of eyeballs we are gifted with the scarring visual of ice cubes for eyes. And then they start dumping their eye ice (ice drops?) on glasses to be filled with the carbonated drink from the vocalist's arm.
Thankfully, we've had ample preparation from RC Cola's first ad weeks ago so we weren't as shocked by this one. But boy is the internet having a field day trying to interpret just what every little detail meant. We get that her bandmates were human ice (eyes) dispensers but what else are we missing? Here are the wildest, most profound, and mind-blowing theories.
An abstract representation of the… yeah
GIGIL, the agency behind these haunting and remarkable RC Cola ads were also the masterminds behind the
viral and hilarious Orocan ads
and the goofy mini ad series for Danes Cheese (with real Bacon Bits!). But their RC Cola one was the most open for various interpretations. Are they really trying to show the "deconstruction of the egalitarian equitable social justice" through art?
Looking for the soul in their band
Of course the vocalist and her ice (eyes) dispenser bandmates belong together! Carbonated drinks and ice go hand in hand after all.
8 Vape Flavors the Guys Who Made That RC Cola Ad May Have Been Smoking
8 Vape Flavors the Guys Who Made That RC Cola Ad May Have Been Smoking
Kel Fabie | Nov 29, 2020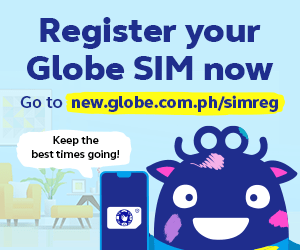 The right circle
In short, they were all meant to be, they just didn't see it at first. And just like the RC Cola head mom and her son with four glasses on his back, the bandmates only needed to be emotionally vulnerable to assure each other that they're, in fact, in the right group.
Don't be afraid to show who you are
This explanation entry made us wipe a few tears away. "Showcase who you are and what you feel. If they will accept you for who you are, be thankful. If not, be thankful again." Ya feel me?!
Yay Wednesday! The Internet Has Spawned RC Cola Memes And We Don't Know How to Feel About It
Yay Wednesday! The Internet Has Spawned RC Cola Memes And We Don't Know How to Feel About It
Kyzia Maramara | Dec 02, 2020
The glass represents friendship
Shoutout to all our friends who accept us for who we are, hidden RC Cola bottle appendages, flaws, and all.
Society discriminates those who are different
The standards of society pushed the vocalist into thinking she wasn't enough for her bandmates of five years. Society has warped her perception of herself! And although her bandmates revealed that they're part of the minority also (we're assuming not everyone in their world is weird), they found solace in each other.
Perfect together
Don't you get it? Ice enhances the enjoyment of chugging down your favorite carbonated drink. The vocalist has nothing to cry about, she and her bandmates go perfectly together. It's as simple as that!
Which brings us to our favorite comment
Because sometimes not everything has an explanation. Now we're just waiting for the third installment of these weird RC Cola ads and maybe an extended RC Cola cinematic universe. GIGIL, what do you think?
What's your explanation for the RC Cola ad?