In real life, superheroes don't fly around in capes with laser beams coming from their eyes or hole up in super-secret, high-tech headquarters. Real-life superheroes are simpler than that. They come to pick you up from school or work, they cook tirelessly for you day in and day out, and they're always there to lend a hand no matter what. The man who has been a solid presence in your life since Day 1 deserves much more fanfare than any fictional superhero. So this coming Father's Day, why don't you make your dad feel like the hero he is with these easy-to-make superhero-worthy dishes?
Chicken Mushroom and Tomato Omelet
Remember back when we were younger, and our parents would always wake us up for school? Dad was ready to take you to your classes but not before setting a plate of almusal for you. Now that you're older, you can reverse the roles and make him breakfast instead. Start your Dad's day with an easy dish like the Chicken Mushroom and Tomato Omelet. The ingredients are simple, and the cooking process is just as easy. Plus, your dad will appreciate the sweet gesture.
Beef Burger with Scrambled Egg
Fact: every dad has a hearty appetite. And if you know that the way to a man's heart is through his stomach, whipping up a delicious meal is sometimes the Best Gesture Ever. Roll up your sleeves and get to work cooking mouthwatering Beef Burgers with Scrambled Egg. Don't forget to give dad extra patties — you know how much he loves burgers!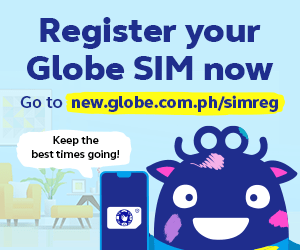 Baked Ham with Plum Raisin Sauce

After a long, challenging day at work, dad deserves a delicious feast to end his day. Why don't you make him a plate of Baked Ham with Plum Raisin Sauce for dinner? It will be as if Christmas came early! The dish is easy enough to make even for beginner cooks, and it only requires under an hour of cooking time. If you want it to be extra special, add your favorite seasonings and play around with the flavor.
Beef Tostadas with Cilantro Lime Slaw
Forget the ~fancy~ and expensive restaurants for Father's Day. Your dad will appreciate a home-cooked meal better. Besides, it's possible to get fancy on a budget! We found an easy Beef Tostadas with Cilantro Lime Slaw recipe for you. Want to make the experience even more memorable? You, your mom, and your siblings can lay out the table like you would in a restaurant. And for that extra bonding moment, you can have fun assembling the meal with dad.
Greek Pasta with Black Bean Garlic Sauce

You can never go wrong with making pasta, and this Greek Pasta with Black Bean Garlic Sauce is an easy one. Even if it's your first foray into the world of cooking pasta, don't worry, you got this! You're whipping up something healthy for dad to balance his meals out and the gesture won't go unnoticed.
Baked Mussels

You might be stuck at home right now, but a recipe for Baked Mussels will lift your mood in an instant. Indulging in good food is always a great idea and good food equals seafood. Season it with lots of dad's favorite spices to bring out the flavors and top it off with a generous serving of cheese. Once you take it out of the oven with the cheese melting, Dad will be so excited to dig in for sure!
Roasted Stuffed Turkey Roll

Why is it that we never catch our dads idle? There's always something he's doing for the family, whether it's moving around furniture, repairing parts of the house, or driving people around. At the end of a long day, he deserves a hearty meal that shows how much you appreciate his help. A delightful dish like Roasted Stuffed Turkey Roll for your dad sounds like a daunting task until you look at the procedure and see how easy it is. Serve him the dish for dinner, and your dad will treasure the gesture in his heart forever.
Tomato Mozzarella Pizza

It's a fact of life that everyone loves pizza, and we're betting your dad has a special place in his heart for this food too. Good thing pizzas are easy to make! Treat your dad to a movie night and put on the latest flick everyone's been talking about. You can watch the movie (with your commentaries and inside jokes) over your homemade Tomato Mozzarella Pizza, making for a perfect bonding moment.
Join Lee Kum Kee's Kitchen Superhero contest and win exciting prizes! All you have to do is give mom or dad a kitchen superhero name or a duo name for both, based on what they do best in the kitchen. Then snap a photo of them in action in the kitchen with the 3 Secrets to Level Up Sarap. Find more details here.
Level up your Father's Day Celebration with Lee Kum Kee sauces! Get them through Lazada or Shopee.