First, it was the wood sticker craze followed by turning inverter aircons on 24/7. Now there's a new obsession sweeping the internet (and homes) by storm — sticking bars of soap to air conditioners as budget-friendly fragrant air fresheners. If you've seen the trend, we're sure you can't help but wonder, what if you did that too? Heaven knows your room needs a little boost in the scent department. But think twice before visiting the nearest grocery store to get an innocent bar of soap and rid it of its original purpose. Here's why inhaling regular soap *might* be harmful to your health.
The Irish Spring fever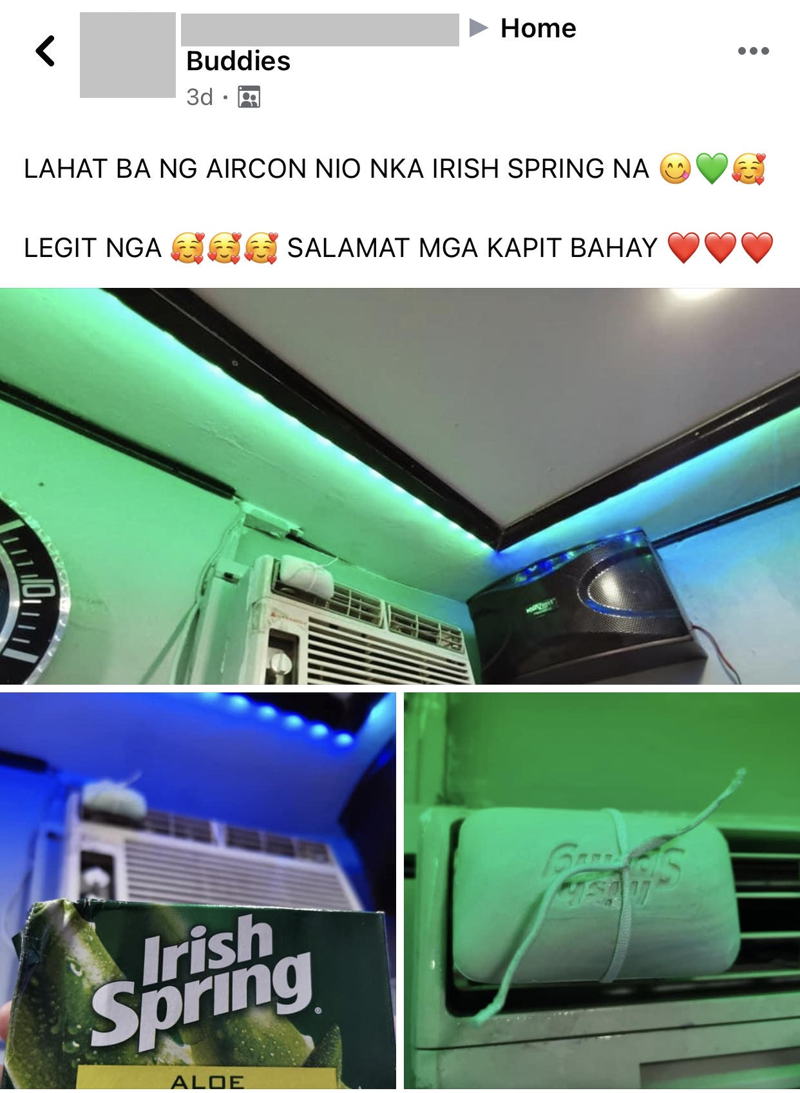 Filipino home enthusiasts have begun attaching bars of Irish Spring soap to their air conditioners. And why not? It's affordable and it smells like a flower field bloomed in your room overnight. An overpowering, fragrant flower field. Who wouldn't like a cold room with a fresh scent that's so calming to inhale?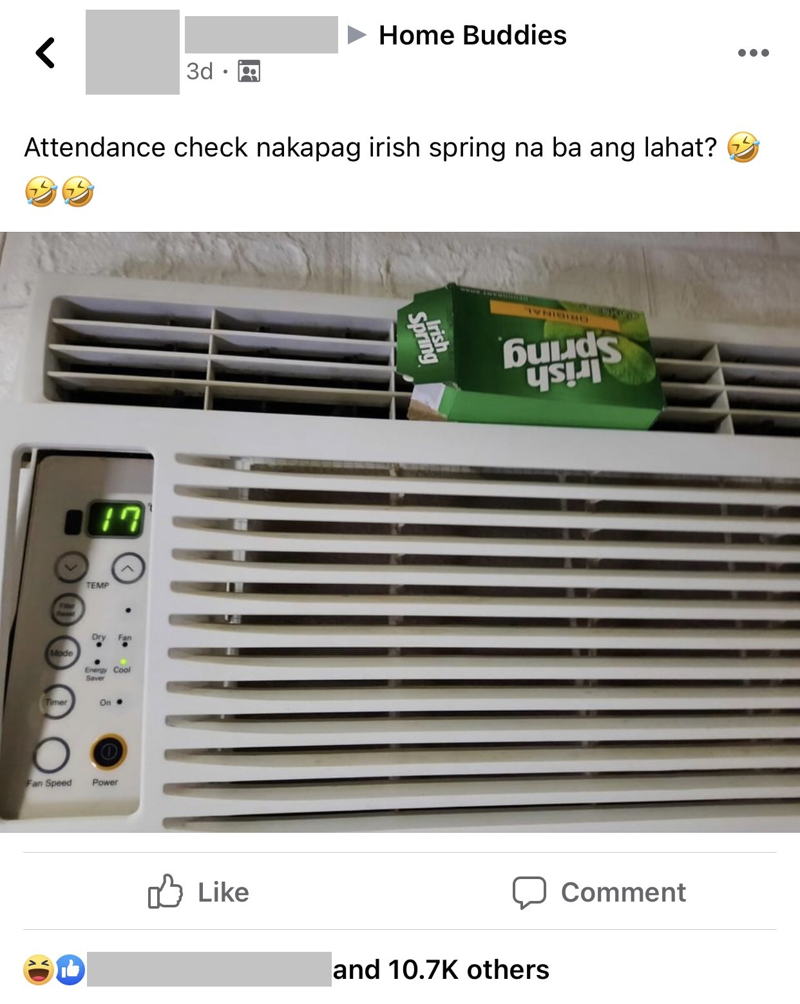 But amid all the clamour and excitement to zip tie an untouched, unblemished bar of soap to an appliance, some Filipinos are wondering if the practice could be potentially dangerous. At this point, we all have one question…
What happens if you keep inhaling soap?
via GIPHY
Soap is not designed to be an air freshener, there are specific products for that. If you use it outside of its intended purpose, you might suffer a few consequences down the road. Healthline calls it "accidental soap poisoning by soap products." Soap poisoning happens when you come in prolonged contact with "cleaning products that contain strong chemicals." In this case, it's that now-iconic bar of Irish Spring soap. And yes, accidental soap poisoning also applies to inhaling fragrant hygiene soap you use to wash your body.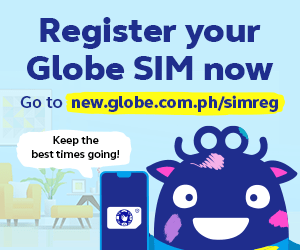 But hygiene soap is supposed to be okay, right?
via GIPHY
Of course, human hygiene products are safe to use. If they weren't, you wouldn't be allowed anywhere near them let alone put them on your body for that matter. But they could be poisonous if ingested, inhaled in lungfuls, or used in large amounts. Inhaling a bar of soap used as an air freshener in an enclosed space for hours every day could do some damage.
Imagine if you have a baby in the room and they're subjected to hours of chemical fragrance, don't you think that can affect them in some way? How about those suffering from asthma or who are sensitive to chemical fragrance?
Why is it bad for you?
via GIPHY
There are many ways chemical products could be bad for you. If you somehow ingested any sort of cleaning product, you could suffer through bouts of vomiting, abdominal pain, and even blood in your stool. When these products get in your eye, you could experience swelling and redness, or even loss of vision. How about inhaling them?
Inhaling harmful cleaning products can cause you difficulty in breathing and swelling in your throat. This could be potentially life-threatening, depending on how strong the soap fumes are.
Although we're talking about cleaning products with strong chemicals, the same could happen to you with inhaling the fragrance from bars of hygiene soap. You might develop an allergy, a headache, or experience breathing difficulties from the chemicals never leaving your room. Constant exposure, especially if you're sleeping, could be potentially dangerous.
But actually, soap is the least of your worries
via GIPHY
We keep saying that soap might cause you problems if you breathe it but in reality, soap could be the mildest thing you could ever inhale. Every day we're faced with pollution, dust, secondhand smoke, fumes, and everything else in between. In the shower, we've probably been inhaling microscopic chemicals from shampoo and soap since the day we were born. But look at us, tough humans. However, that doesn't mean we should go ahead and drown our noses in chemicals.
So should you put your soap bar back where it belongs?
via GIPHY
You won't die from sticking a ginormous bar of Irish Spring to your aircon. But it's probably best your bar of soap returns to the bathroom. While it's not a strong cleaning product, it's still made of chemicals. Everything you're smelling is chemical. Our noses are already working overtime 24/7 to try and filter the air we breathe, the least we could do is help it out.
How about scented candles, then?
via GIPHY
Who doesn't love a good scented candle? Not only do they change the scent of your entire room, but they're also a must-have for some me-time after a tiring week. However, you have to closely look at a specific scented candle's ingredients and how its made. Burning candles can release toxic fumes in the air which could impact your health or give you allergic reactions.
Choose soy candles, they produce less soot and toxic chemicals. But even if a particular scented candle is made with safe ingredients, you still shouldn't be inhaling them for long periods of time.
Stressed? Freshen Up Your Home and Find Your Zen With These Aesthetic Scented Candles
Stressed? Freshen Up Your Home and Find Your Zen With These Aesthetic Scented Candles
Meryl Medel | Oct 17, 2020
Better alternatives to a great-smelling room
via GIPHY
We know, we know. You're bummed that the "great" life hack could potentially be dangerous for your family. But you can always switch to better alternatives, some are au natural too. Instead of bars of soap, why not swap it with an orange rind or lemon peels? If you're worried about the aesthetic, you can always stuff them in small pouches and hang them on your aircon.
Another alternative could be essential oils poured into diffusers. That way you won't need to stick anything on your precious appliance and you could choose from different essential oil fragrances.
Don't hesitate to spend a little money, especially if you want a fragrant room because no matter how insanely good a bar of soap might smell, it's not worth endangering your family over.
Check us out on Facebook and Instagram and be the first to know about the latest news and coolest trends!